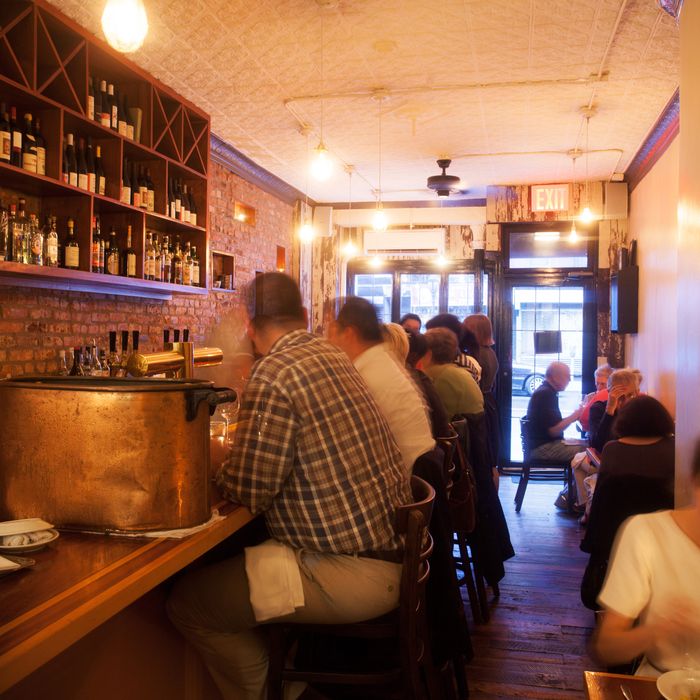 So long, old friend.
Photo: Victor Prado
It's been a rough year for the Carroll Gardens dining scene. Less than a month after neighborhood fave Prime Meats served its final meal, the owners of nearby Battersby have announced that they will also close for good in a few weeks.
When the restaurant opened back in 2011, it earned stellar reviews, with our own Adam Platt awarding it three stars (out of four) and praising chef-owners Walker Stern and Joe Ogrodnek for their "spontaneous, high-wire, seasonal cooking." A year later, the restaurant came in at No. 3 on Bon Appetit's annual list of the best new restaurants and later spawned a cookbook and sister restaurant, Dover, which closed last year.
According to Eater, it was slowing business and a lease that's set to expire that led Stern and Ogrodnek to call it a day. Battersby will serve its final meal on New Year's Eve, so go try their famous, ever-changing five-course tasting menu while you still can.