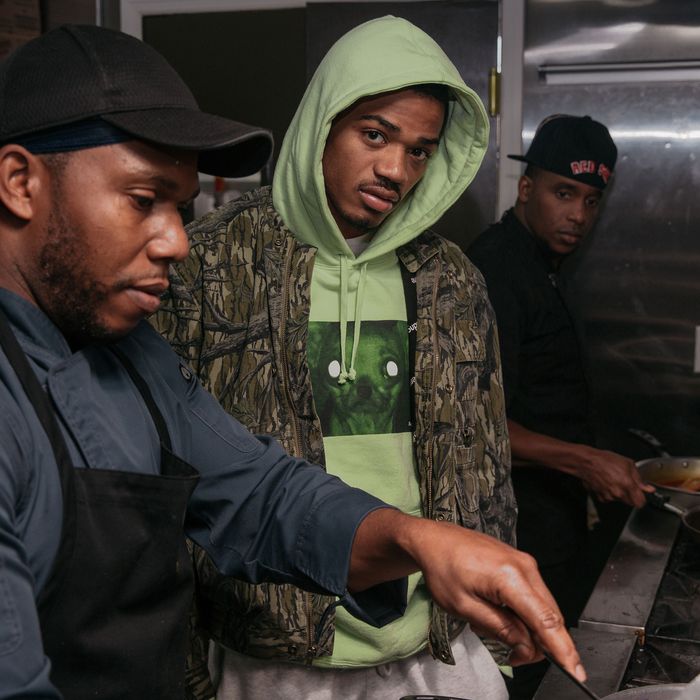 Tyshawn Jones, the 19 year-old skate star, opened his restaurant three months ago.
Photo: Scott Heins
When Tyshawn Jones was little, he dreamed of becoming a chef. That is — he explains with a widening smile as we sit on stainless-steel stools in his three-month-old Bronx restaurant, Taste So Good (Make You Wanna Slap Your Mama) — if "skating didn't work out. But skating worked out. So now I'm hiring the chef."
Jones, a soft-spoken, kind 19-year-old, is one of skateboarding's brightest young stars. He's the current cover star of Thrasher — a wild shot, featuring him flying over an entrance to the 33rd Street 6 station — and a contender for the magazine's Skater of the Year award. Signed to both Adidas and Supreme, Jones first broke out when he was featured on the latter brand's beloved skate video "Cherry." He was 14 years old, a tiny, fearless force in an undershirt and a ball cap. It feels only right, then, that he's similarly bold in his side career as a budding New York restaurateur. His childhood home is just around the corner, as is his old school, I.S. 131. "Over here, it's just fast food, burgers, pizza — nasty food," Jones says. "They don't care, they just want the money. It's nothing that I would eat. I wanna give people fresh food, food that they don't have."
Located next to a Papa Chu's Hot Corner and just down the street from the Justice Sonia Sotomayor Houses, Tastes So Good cribs its name off a joke from the 2002 movie Friday After Next. The underloved third installment in the Friday trilogy, it's one of Jones's all-time favorites. "It could have been, like, TJ's Soul Food or TJ's West Indian, but that's boring," he says. (Everyone calls him TJ.) "Now people be driving by, taking pictures of the sign. It's an eye-catcher for sure."
It's your classic New York City takeout/counter spot, but beyond the glass separation wall and the hot food trays and the dollar bills taped above cash register (signed for good luck), there's a surprisingly spacious kitchen turning out food that would pop, even if there wasn't a paucity of quality options in the area. Overseen by Robert Bailey, a versatile chef originally from Jamaica, the Caribbean-American menu ranges from hearty mac 'n' cheese to grilled chicken salad; perfectly tender oxtail; classic plates of jerk chicken and curry goat; sauteed shrimp and red snapper; and nicely spicy Rasta Pasta.
While waiting on their orders to be placed on the plastic spin-tray, customers animatedly FaceTime ("You mad fake, bro … hi, Tina!"), try and finesse some freebies ("Can I get an extra piece of chicken in there …"), or learn about ackee ("What's the yellow stuff with the saltfish?"). Through the big front windows, diners can watch dudes smoke cigarettes on Lafayette Avenue, and nuns from nearby Soundview Presbyterian run errands.
On the day I visit, a young Tyshawn Jones fan is in the room. He's a quiet, curly-haired kid named Evan with a Supreme Hellraiser keychain fashioned into a necklace. He's from Westchester, and since his mom dropped him off this morning, he's been waiting patiently to meet his hero. When Jones does walk in, he immediately daps up the kid, and takes the deck Evan brought for him to sign. Confusedly, Jones notices another signature already on it.
"He wanted me to sign it, too!" Jones's mother, Termisha Henry, explains. "I'm famous too, yeah yeah!"
Both are dripping in Supreme — studded sweatpants and a deer-hunter-camo jacket for the son, red velour tracksuit for mom. "We're like "Bonnie and Clyde," Henry tells me. Then, with a rolled-up Tyshawn Jones poster in hand — promo for Supreme's new skate movie "Blessed," in which Jones stars — she warmly brags on her son. "Last of a dying breed, they call him. The king of New York! There's no one like him."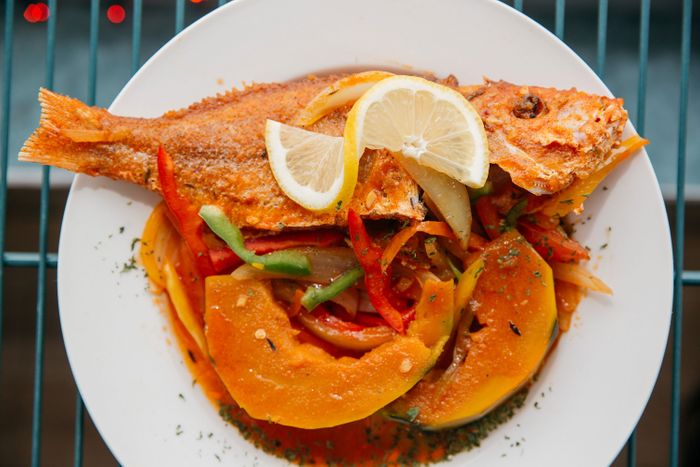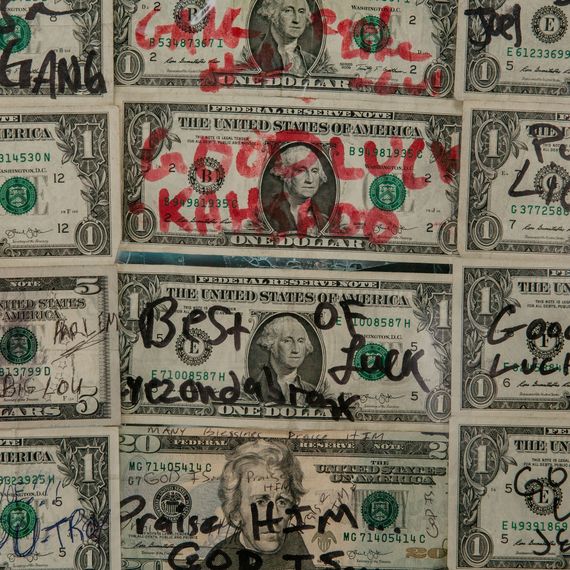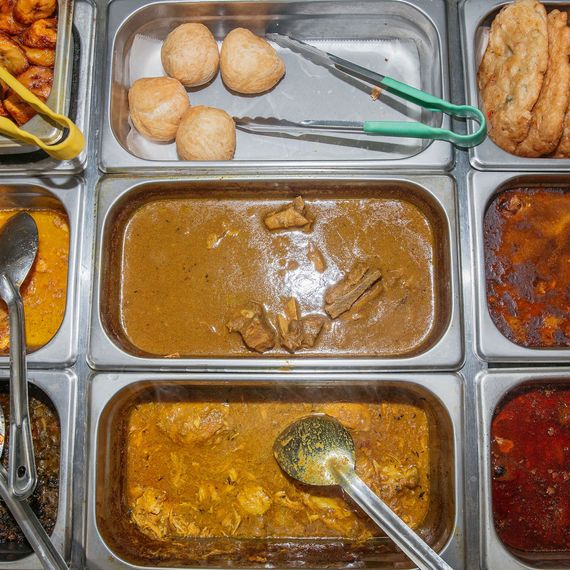 Henry, who's from Harlem, raised Tyshawn in New Jersey before moving the family back to the Bronx when he was a preteen. The city was home; also, Henry adds, with a jokey conspiratorial eyebrow raise, "the companies thought it'd be good for exposure." (Of signing with Adidas, Henry says, "Adidas and Nike were fighting over him! But Nike has everyone, so I went with Adidas, no shade.")
Jones was in elementary school when he first fell for skateboarding. It happened via the video game, Skate. ("Me and my brother stole it from our cousin's house," he remembers.) Henry gave him some money for boards, and it was on. Through the frustrating process of trying to learn new tricks, Henry says, "he used to cry tears — literally tears — but he never gave up." Quickly, Tyshawn became obsessive, and very, very good. Henry says, "I mean he would come home, that book bag dropped — and he was goooone downtown." He'd be away for hours, and Henry would worry constantly. "Now he's tall. But before, he was little TJ!" She knew, though, that she had to let him pursue this, so she'd let him stay out skating for hours and hours as long as he'd check in every 15 minutes.
William Strobeck, the director of both the "Cherry" and "Blessed" movies, has watched Jones grow up. When I email to ask about Jones, he replies with loving hyperbole: "Only way to describe him is Ali, Jordan, Tyson — if skateboarding can get the reach like boxing or basketball, he'd be the face for it. And his vibe is just a low key cool ass motherfucker. Oh and he loves money … the American dream."
Since he was 10, Jones says, he knew that he was going to push skateboarding as far as it could go and then, in his words, "flip it and flip it — gotta set up this family tree, so everybody set for life!" Opening a restaurant was a bucket-list item that the mother-son duo dreamt up years ago. Early this year Henry was driving down this stretch of Lafayette when she saw a "For Rent" sign on the space and excitedly called Tyshawn, who was on tour skating, telling him she'd found the perfect location.
It had been an old pizza place, gone to seed. Henry oversaw a complete renovation and hired a staff that includes a few of her Trinidadian family members. (While serving, aunt Patricia takes time out to tell me about a remarkable off-menu pumpkin-and-Guinness concoction chef Bailey once whipped up.) As for the name of the restaurant, Henry recalls: "I was like, 'Are you suuuuuuure you want that?' He said, 'Yes, I'm sure!' I'm like, 'Okay then.' It's his money!" (When I ask Jones how much it cost to set everything up, he tells me he'd rather not "share that info.")
As we talk, Jones tends to other, smaller concerns: He brings in a new piece of wall tile to replace a missing one, and checks the status of a package from Postmates (Taste So Good is expanding its delivery options.) He says he next wants to grow the menu into American breakfast. He's thinking about French toast with Fruity Pebbles, similar to something he recently saw while skating in L.A. "Anything that I feel I wanna do," he says, "I'mma do it. I definitely got new shit in my head, but I don't like to say it until it comes into reality. I don't wanna spill the beans" — he pauses — "until the can is open." He smiles again, pleased with himself. "I just made that up."