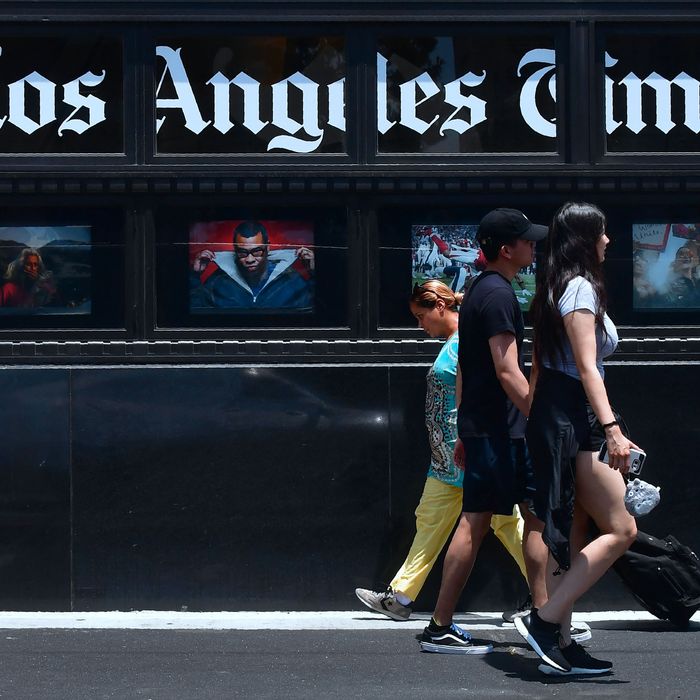 Photo: Frederic J. Brown/AFP/Getty Images
Following the death of Los Angeles Times restaurant critic Jonathan Gold this past July, the newspaper has picked two successors to take over the position.
The publication has chosen Bill Addison, Eater's "roving critic" and Patricia Escárcega, a food writer for the Arizona Republic and a former restaurant critic at the Phoenix New Times. This is the second time in the paper's history that two critics have shared the role: from 2012 to 2015, S. Irene Virbila worked alongside Gold.
"They will split duties, filing reviews on restaurants throughout Southern California (and occasionally beyond) with neither one limited to a geographic area or type of cuisine," the announcement reads. "Both will review anonymously."
Hiring Addison and Escárcega is part of a larger effort to expand the newspaper's food coverage, which included hiring Lucky Peach co-founder Peter Meehan as a contributing editor last month.