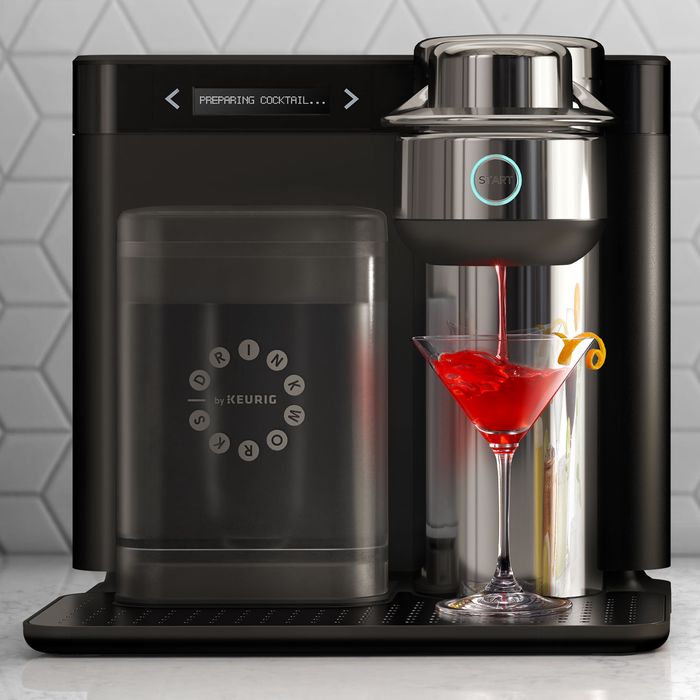 Each specialty pod starts at $3.99.
Photo: Keurig
In case you missed it, the general public is no longer as obsessed with Keurig and its K-Cups as they were, say, ten years ago. But that hasn't stopped the company from pushing pod-based drinking ever forward.
According to USA Today, Keurig has partnered with Anheuser-Busch to launch Drinkworks Home Bar, a pod-based cocktail-making machine for people who struggle to stir, mix, or shake their own cocktails at home. Starting at $299, and $3.99 per pod, the Drinkworks makes mojitos, Long Island iced teas, daiquiris, cosmos, and the stunningly complicated gin and tonic. It also makes Beck's beer and Stella Artois cider in a flash.
The first round of Drinkworks machines will be available in St. Louis, Missouri, with California, Florida, and the rest of the United States to follow. And welcome to this new, even lazier era.