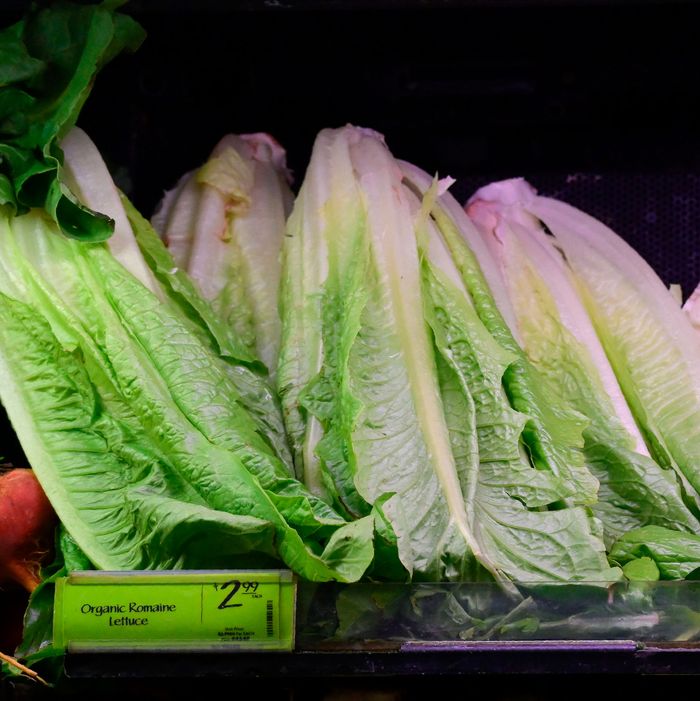 Romaine from Mexico, Arizona, and Florida have been cleared.
Photo: Andrew Caballero-Reynolds/AFP/Getty Images
Last week, the consensus from officials at the Centers for Disease Control and Prevention was that until they could uncover the origin of the E. coli–tainted romaine lettuce that's sickened more than 40 people across 12 states, it was best to avoid all romaine lettuce. Now, they've rolled that back after the Food and Drug Administration linked the outbreak to parts of California.
"Our investigation at this point suggests that romaine lettuce associated with the outbreak comes from areas of California that grow romaine lettuce over the summer months, and that the outbreak appears to be related to 'end of season' romaine lettuce harvested from these areas," FDA commissioner Dr. Scott Gottlieb said in a statement. "The involved areas include the Central Coast growing regions of central and northern California."
This means that romaine lettuces from Mexico, Florida, and Arizona are cleared for consumption. Accordingly, the FDA has ordered that lettuces from these regions "now be labeled with a harvest location and a harvest date." If there's no label of origin and harvest date, avoid it. Easy as that.