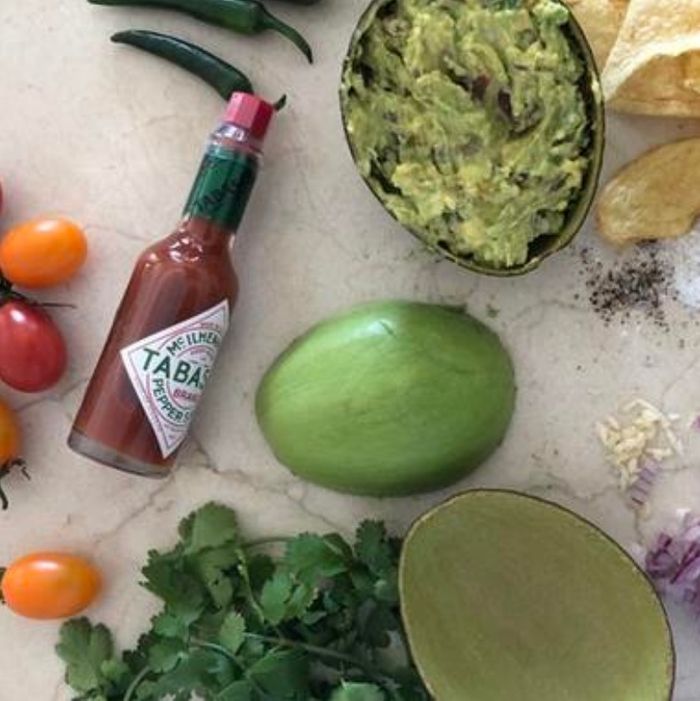 Avocados, but with fewer cuts.
Photo: Tesco
It's not all crisis in avocado-land. British grocer Tesco has launched the biggest thing in fruit since tangelos: an avocado that's easier to peel. Developed in South Africa by Westfalia Fruit, the EasyAvo has a thicker and corkier skin. Intended to greatly reduce the risk of people stabbing themselves in the hands while drunkenly making avocado toast at 2 a.m., it could mark the dawn of a brave new world of fruit. But like basic insurance in America, this comes at a high cost. More precisely, these special avocados ring in at $2.50, or about twice the price of a regular, extremely dangerous avocado.
Though it was debuted earlier this year at Tesco, the EasyAvo has just started to get some attention in the States courtesy of a Washington Post write-up. It is not yet available in the U.S., where the avocado has become the official mascot of millennials.
If you have not stabbed yourself while making avocado toast, you may be asking, "Why do we need avocados that are easier to peel?" It is because they have their very own injury named after them, "avocado hand," since so many people slice their hands open when trying to dig out the fruit's big old pit. As avocados have become more popular, avocado hand has become a more urgent and pressing health crisis in America. Will the EasyAvo solve this? As the Post points out, the avocado's skin is not its pit, so it is not yet certain that the danger has been addressed.