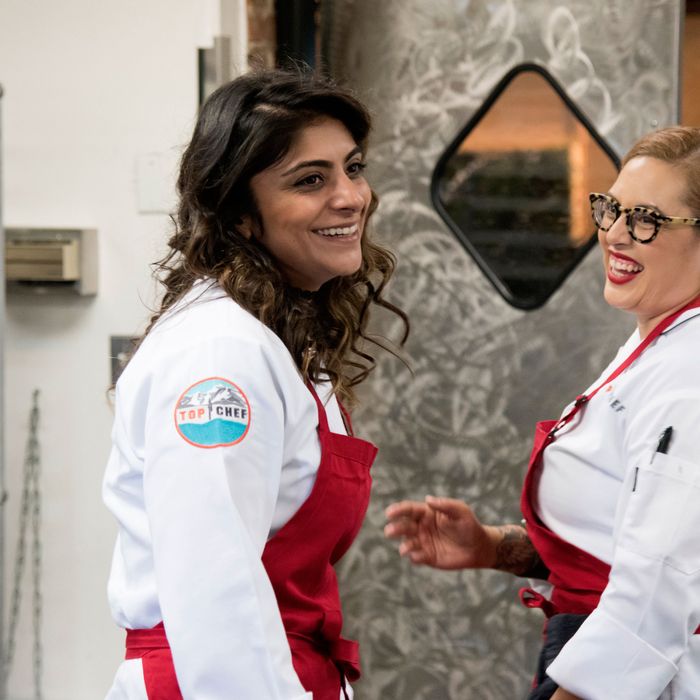 Fatima Ali.
Photo: Paul Trantow/Bravo/Getty Images
Shortly after Top Chef season 15 started, contestant and eventual fan favorite Fatima Ali announced that she had been diagnosed with the rare bone and soft-tissue Ewing's sarcoma. After starting chemotherapy last fall and having her tumor removed in January, Ali was declared cancer-free in February, returned to cooking in April, and completed her chemo in August. Then last month, the 29-year-old chef was told that her cancer had returned, this time to her femur and left hip, and that she had only a year left to live.
Last fall could've been Ali's big break, but instead she found herself fighting for her life and, ultimately, losing that fight. She's dealt with it publicly with grace, and has written a moving essay for Bon Appétit's "Healthyish" about how she's trying to live out her limited lease on life and her desire, as she puts it, "to have a simple, uneventful life."
In her essay, Ali writes about being looked at by a stranger at LAX who "senses that something is not quite right." She talks about getting over using her "illness as a tactic" so that she can experience what she can in the time she has left, like a meal at Noma. She deals with both her fear — "they think I'm brave, but really, I'm not" — and her desire to do something new every day for as many days as she has left, including an "ever growing list" of the restaurants she needs to visit. Ali is powerful in her focus on what can still be gained, rather than what has been lost.