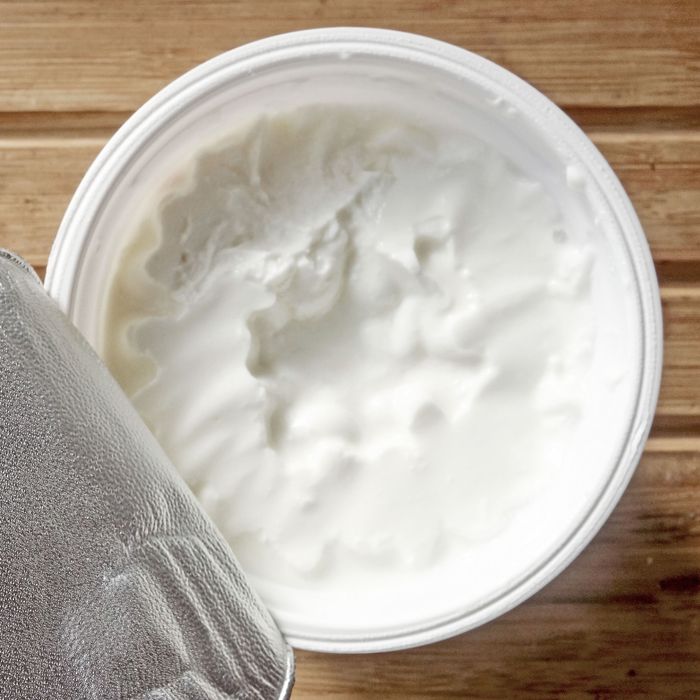 Photo: Steve Outram/Getty Images
For a decade, Greek yogurt has dominated the weirdly rivalistic yogurt market and most of the credit goes to Hamdi Ulukaya, the Turkish-born immigrant who decided to open Chobani in upstate New York back in 2007 when people still thought regular yogurt was healthy and not a sugar bomb.
Nothing can stay gold forever, though, and according to a new report from Bloomberg, "the Greek yogurt craze appears to be over." (Skyr, your time has finally come!) Yet even if this really is the end of thick, sour yogurt, you can't say it didn't have a great run. Here now, the best moments from Greek yogurt's near-decade run as king of the dairy aisle:
August 11, 2011: "John Stamos Stars in Oikos Greek Yogurt TV Commercial" As it muscles its way into the Greek-yogurt market, Dannon taps everyone's favorite Greek-American to sell its new product.
August 2011: "What Explains the Remarkable Rise of Greek Yogurt?" and "How Did Greek Yogurt Get So Popular" Not one, but two, major publications (The New Republic and The Atlantic) wonder exactly what's fueling Greek yogurt's meteoric rise.
January 12, 2012: "Greek Yogurt a Boon for New York State"
The New York Times explains why two of the biggest names in Greek yogurt, Fage and Chobani, are both based in upstate New York. (It's all the dairy farmers.)
March 19, 2012: "Can Greek Yogurt Save the Greek Economy?" Nope.
January 10, 2013: "Fage Yogurt on Obama's Menu" The president had the company's plain and vanilla flavors at his second inaugural breakfast.
February 25, 2013: "Brogurt, or Greek Yogurt for Men, Is a Real Thing" Somehow, this brand still exists.
September 10, 2013: "Moldy Chobani Yogurt Posed Health Threat, Tests Find" An outbreak of Mucor circinelloides sickened 400 people who ate yogurts produced by the brand's Idaho plant.
January 5, 2015: "Dannon's Oikos Drops John Stamos for Cam Newton" In a blatant attempt to go after the "brogurt" market.
May 12, 2015: "Greek Yogurt Popularity Continues to Soar; USDA Adds It to School Menus" The USDA wanted to use it as a "meat alternative" after a successful 12-state pilot program.
September 21, 2016: "Millennials Are Killing Light Yogurt" And Applebee's, napkins, cereal, golf, and home ownership!
October 13, 2016: "Greek Yogurt Is No Longer the Trendiest Yogurt"
Spoonable yogurt sales begin slowing, while drinkable yogurt grew by 62 percent in five years.
October 5, 2017: "Dannon Drops Cam Newton Over 'Sexist' Remarks to Observer Reporter" "Big mistake, Dannon. Huge." —John Stamos
September 5, 2018: "The Yogurt Drink in 'To All the Boys I've Loved Before' Is Selling Out Everywhere" The drink is called Yakult, and it's been around since 1935. Talk about playing the long game.
October 25, 2018: "The Greek Yogurt Craze Appears to Be Over" Dairy farmers in the Northeast are now dealing with surpluses of raw milk and were forced to throw out 145 million gallons through July.