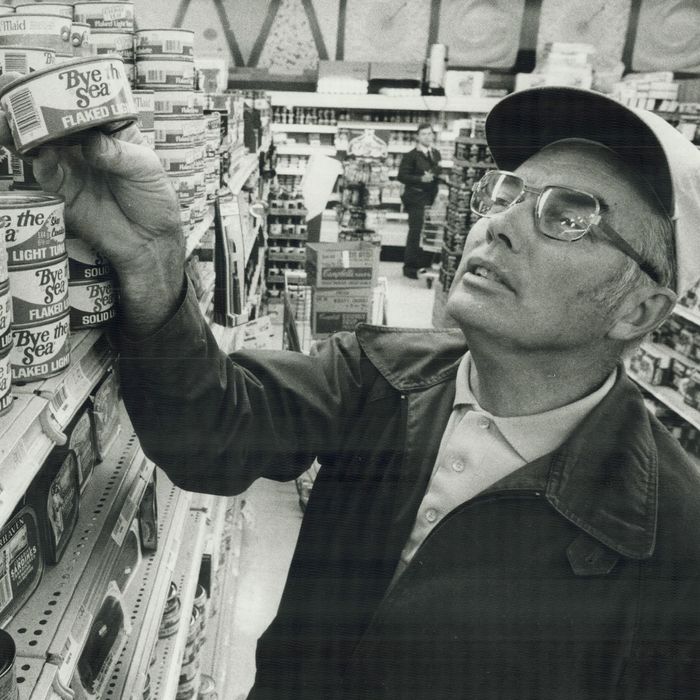 Investigating the scene of the crime.
Photo: Slaughter; Mike/Toronto Star via Getty Images
It's a tuna takedown. On Thursday, the Justice Department announced that food company StarKist Co. could pay a fine of as much as $100 million after pleading guilty to fixing prices on canned tuna from 2011 through at least 2013. StarKist, which has agreed to cooperate with the investigation, is the second company to plead guilty in this case: Bumble Bee did so last year and was fined $25 million for participating in the fishy conspiracy. The extent of the conspiracy, and the effect on consumers, has not been disclosed, but that does not change this core truth: the scheme is nothing short of an affront to Americans everywhere who like fish but not cooking.