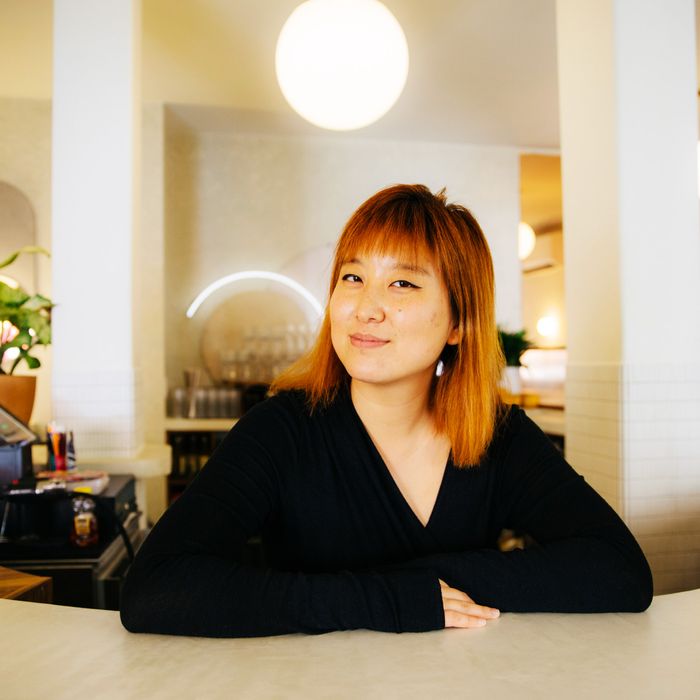 Reception Bar owner Katie Rue.
Photo: Minu Han
As it stands, South Korean culture in New York City and throughout the United States seems to fall into one of two categories: On one end, there's the celebratory, entertainment-focused side born and bred in Koreatown, where Korean barbecue and karaoke rooms dominate. And on the opposite end, there are the more self-serious Korean eateries like Atoboy and Her Name Is Han, where professional chefs are reclaiming their heritage and working to bring the complex depths of Korean cuisine to light.
Katie Rue has never felt like she fit into either of these worlds. For one, she's twice-removed from her Korean heritage (both of her parents came to the U.S. as young children), hardly speaks the language, and has been to Korea only once, with two of her five siblings, when she was in high school. But, at the same time, the 26-year-old former options trader is as proud as ever to be Korean-American, which is what inspired her to open the 26-seat Reception Bar, an intimate cocktail lounge and tearoom on the Lower East Side specializing in creative drinks made with unusual Korean ingredients.
"These aren't drinks you'll find in K-Town or in Korea right now; those kinds of fun drinks that have peach and watermelon-blended sojus," Rue says. "I have a great time with those, but I really wanted something different, to really explore Korean ingredients and showcase them in a different way."
It was through a dinner-party series, at-home experiments, and the help of beverage director Sergio Dimoff, formerly of the Four Seasons and the Soho House, that Rue perfected her knack for turning specialty Korean ingredients into refreshingly novel cocktails. The slightly sweet and floral Lotus Breeze, for example, uses Jinro soju that's been infused with the leaves and flowers of lotus flowers and mixed with sparkling chrysanthemum tea and green plum syrup to create a light floral drink. Her Matcha Meadow, meanwhile, uses matcha-infused soju, a Korean pear shrub, and sparkling jasmine tea for a pleasantly grassy cocktail that's eminently drinkable.
On the other end of the spectrum is Ink, a black cocktail topped with freshly grated cinnamon and bee pollen that derives its dark coloring from squid ink and black-sesame-infused soju, while the Yong Blood, which combines Korean green-pepper-infused soju with Campari and strawberrylike yumberries, delivers a spicy bite with each sip (yong means dragon in Korean). Each one goes for $14.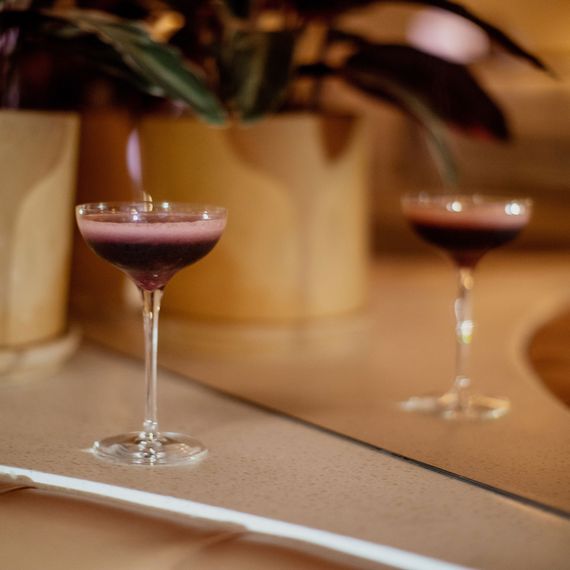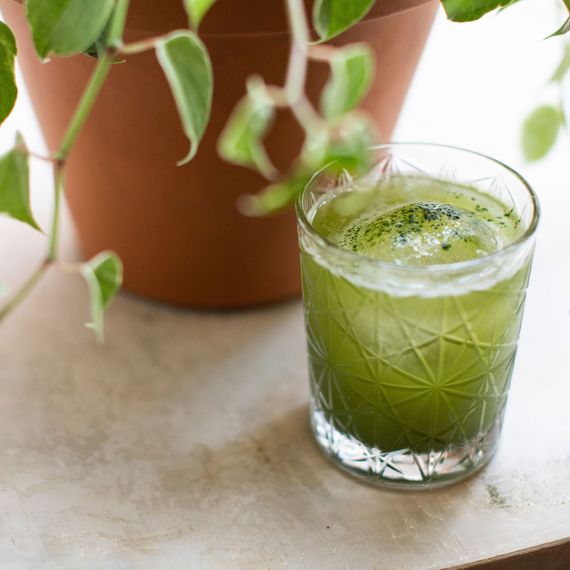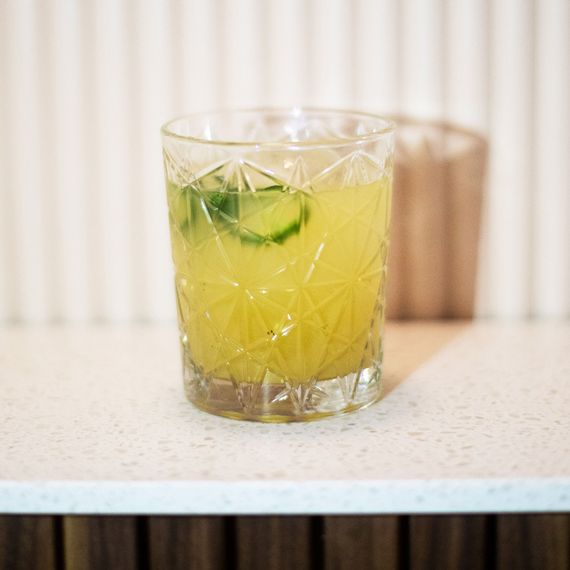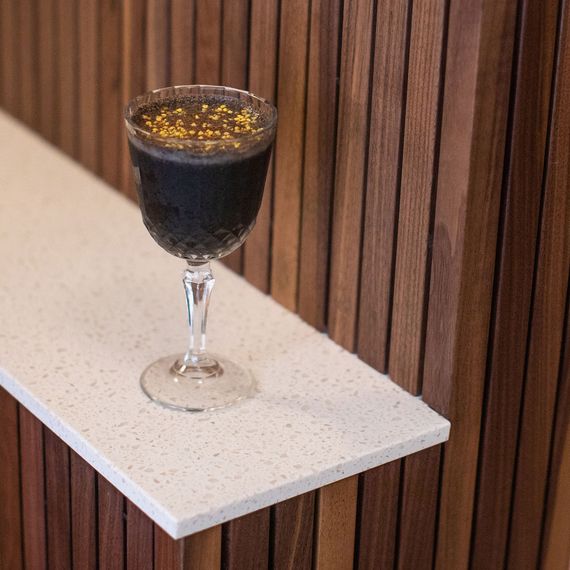 "Soju is really good at extracting flavors," Rue says, adding that she tried about ten different brands before settling on Jinro and the more premium, Hwayo, which she'll serve straight. "And I thought it would be a great vehicle to extract a lot of these really premium teas and ingredients that I use without covering their flavor."
In addition to the cocktails, and in an apparent nod to the growing mocktail movement, Rue will also serve a spate of $10 nonalcoholic "wellness elixirs" inspired by natural Korean remedies. The immune-system-boosting Jeju Shield combines honey made with Jeju mandarins with Korean green pepper, lemon, ginger, and artemisia tea and tastes like something your mom would make you drink if you were home sick from school. The Buckwheat Bubbly, meanwhile, is an ode to South Korea's obsession with buckwheat tea and chrysanthemums, both natural stimulants.
As for food, Rue is keeping it simple. Patrons can choose between dukbokki, rice and fish cakes with green onion and Korean pepper sauce; gyeongdan, subtly sweet rice cake balls filled with red-bean paste; and kabocha jook, a rice porridge with kabocha squash, Korean black beans, and pine nuts. The point isn't necessarily to give patrons a jarring new cultural experience, but to show that enjoying Korean culture doesn't have to be a novelty. It can be a daily thing, just like it's been all Rue's life.
"New Koreans are a huge population, but there aren't many places we can go to every day," Rue says. "This is our day-to-day, not a specialty store or a specialty spot."
45 Orchard St., nr Hester St.; 646-490-4053
Opening hours: Tuesday to Sunday, 6 p.m. to midnight