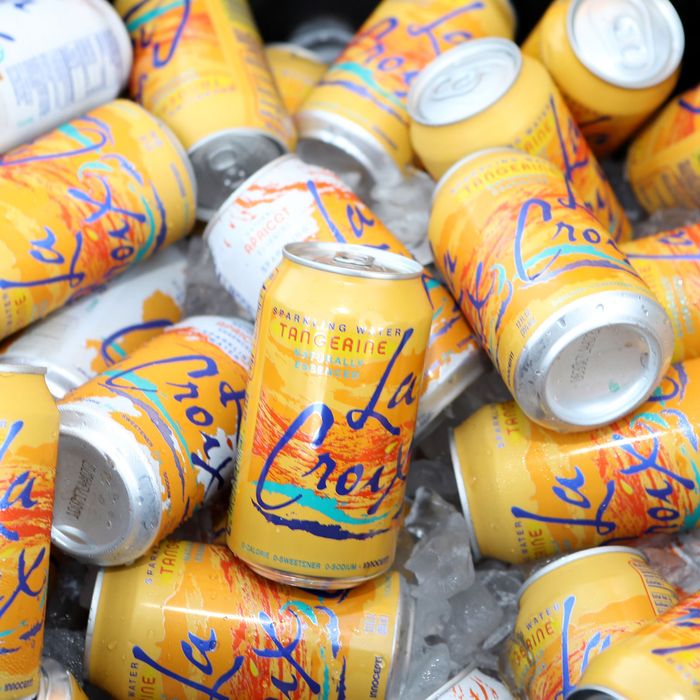 A woman claims LaCroix isn't so innocent.
Photo: Randy Shropshire/Getty Images
It says it right on the box: 0-calorie 0-sweetener 0-sodium = Innocent! But according to a new lawsuit, sparkling-water brand LaCroix may not be so harmless.
CBS Philadelphia reports that a woman named Lenora Rice has filed a class-action lawsuit against LaCroix maker National Beverage Corp. claiming that its products contain artificial ingredients and linalool, a cockroach insecticide.
The suit seeks to award damages to any consumers who were supposedly misled by National Beverage Corp. and erase any claims of innocence from LaCroix products.
For its part, National Beverage Corp. issued a wholesale denial of the claims, saying the case is "without basis in fact or law regarding the natural composition of its LaCroix sparkling waters."