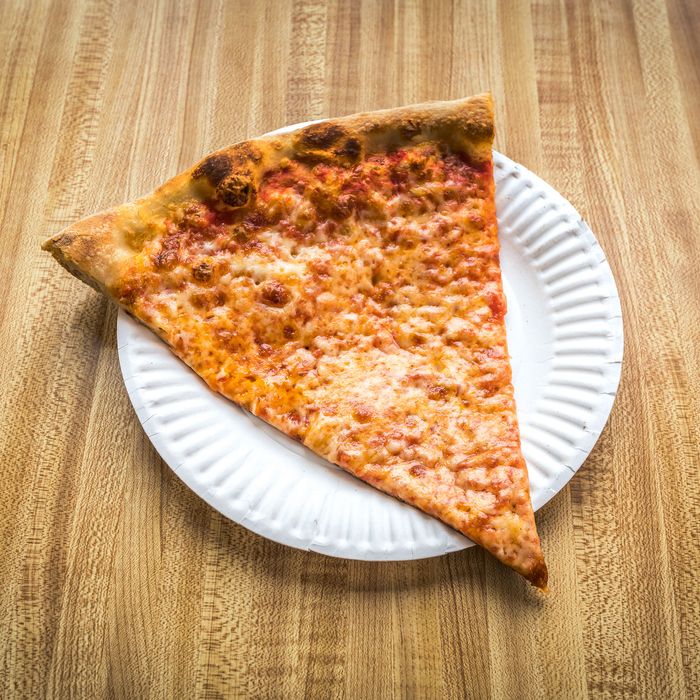 Pizza, it's definitely for dinner.
Photo: Noah Fecks
Shine on, you greasy diamond. A New Jersey man named Mike Roman has eaten pizza every day since he was 4 years old, a habit he has kept up uncompromisingly for 37 years. It's the only food the now 41-year-old has eaten for dinner since that age, though on the podcast New Theory, he admitted to also eating peanut-butter sandwiches as a kid. As if that wasn't particular enough, he more specifically will only eat plain pizza (no pepperoni, thank you).
Roman has maintained his cheesy love affair through all of life's major changes and obstacles. From his teenage years into adulthood, becoming a teacher and joining the workforce, through dating, and now in marriage. Pizza was served at his wedding's cocktail hour and reception, and he honeymooned in Aruba, where there is pizza — presumably that was a requirement. He's not the world's only pizza-tarian. Undoubtedly, however, he will be the first one that Bruce Springsteen writes a soon-to-be-classic working-class anthem about.