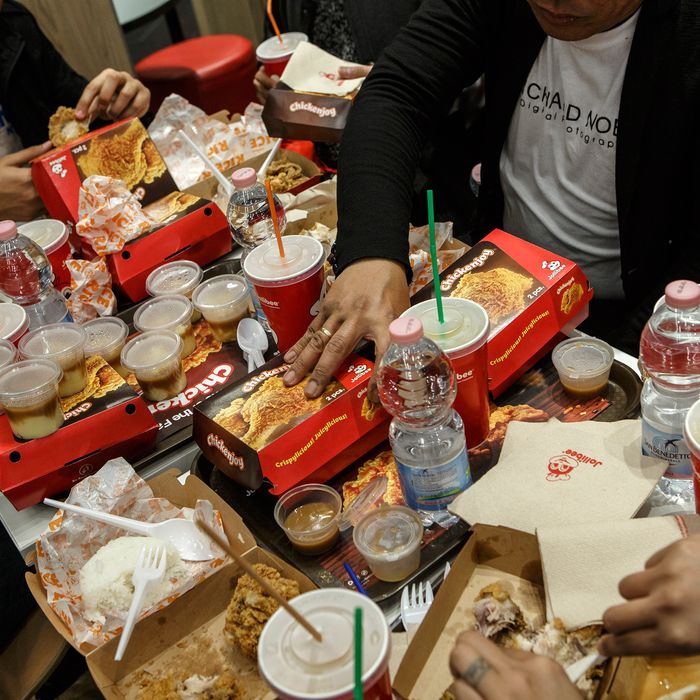 Soon to be in midtown!
Photo: Emanuele Cremaschi/Getty Images
The Fiesta Noodles have landed. On October 27, Filipino fast-food chain Jollibee, once called "the McDonald's of the Philippines," will at long last open its first Manhattan location. In the works for a few years now, it was originally promised to open in the fall of 2016 — but fans were kept waiting. Located at 609 Eighth Avenue near the Port Authority, it's the chain's second location in the five boroughs (the other is in Woodside, Queens).
Like that southern chain, Jollibee is known, in part, for its fried chicken, and the first 40 customers in line in midtown will get a free year of its version, Chickenjoy. Will there be the same preopening pandemonium as at the first Manhattan Chick-fil-A, where the first 100 customers got a year of free meals (a.k.a. one a week)? New Yorkers do love lines.