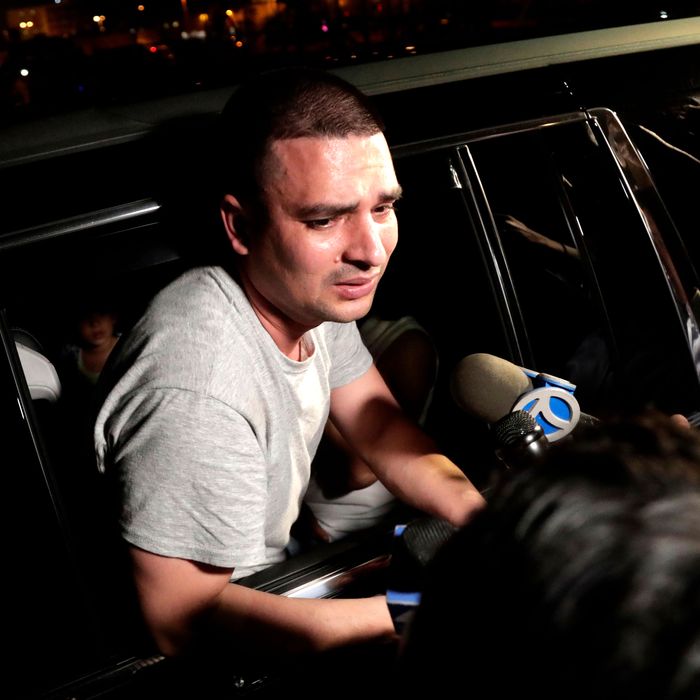 Pablo Villavicencio.
Photo: Julio Cortez/AP/REX/Shutterstock
Pablo Villavicencio's immigration ordeal is finally over. Four months after the Ecuador-born pizza deliveryman was detained by immigration officials, the deportation case against him has been dropped at the federal level.
Back in June, Villavicencio was delivering pizza to the Fort Hamilton military base for the umpteenth time when he was asked to produce identification. After Villavicencio apparently failed to do so, officials at the base called Immigration and Customs Enforcement. For 53 days, the husband and father of two was detained.
According to the Brooklyn Paper, now that the deportation case against Villavicencio has come to a close, the Legal Aid Society, which represented Villavicencio from the start, will help him become a legal resident of the U.S. (He had already put in a green-card application at the time of his arrest.) Governor Andrew Cuomo even weighed in, saying, "By dropping its appeal of a court order freeing Pablo Villavicencio, the federal government is admitting what we already knew — that there was absolutely no legitimate reason to lock him up and take him away from his family."