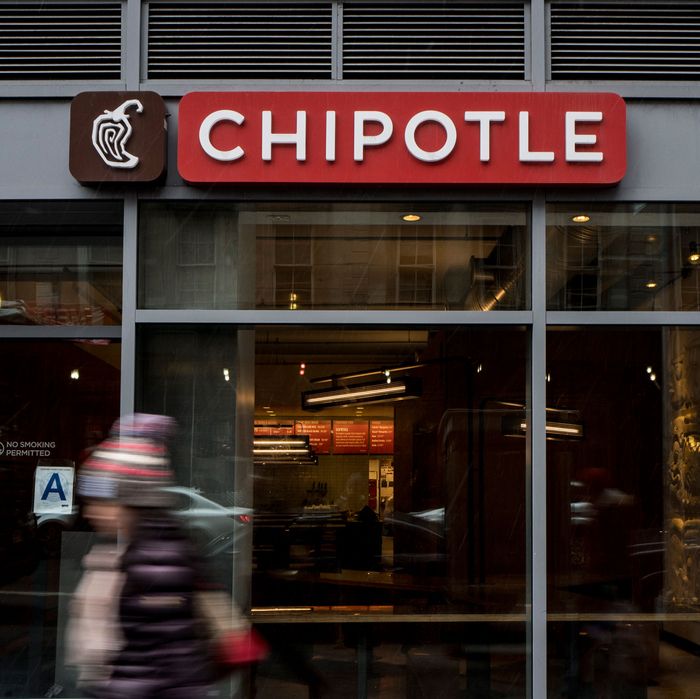 Three U.S. cities now have Chipotle loyalty programs.
Photo: Andrew Renneisen/Getty Images
Everyone knows the loyalty program is an oldie, but a goody. It's what keeps us coming back to our favorite coffee shops and what apparently might save Chipotle from itself.
After sad attempts at making queso and failing once again to prevent foodborne illnesses from breaking out, Chipotle execs are rolling out a new loyalty program. USA Today reports that the new program will debut in Phoenix, Arizona; Kansas City, Kansas; and Columbus, Ohio.
Loyalty-program customers will earn 15 points for every $1 they spend online or 10 points for every $1 they spend in-store. Once a customer hits 1,250 points (or spends between $83 and $125), they'll earn a free entrée. The program will roll out nationally in 2019.
Meanwhile, all Chipotle employees are preparing for a Starbucks-style retraining sesh in food safety after nearly 650 people became ill after eating at a location in Powell, Ohio.