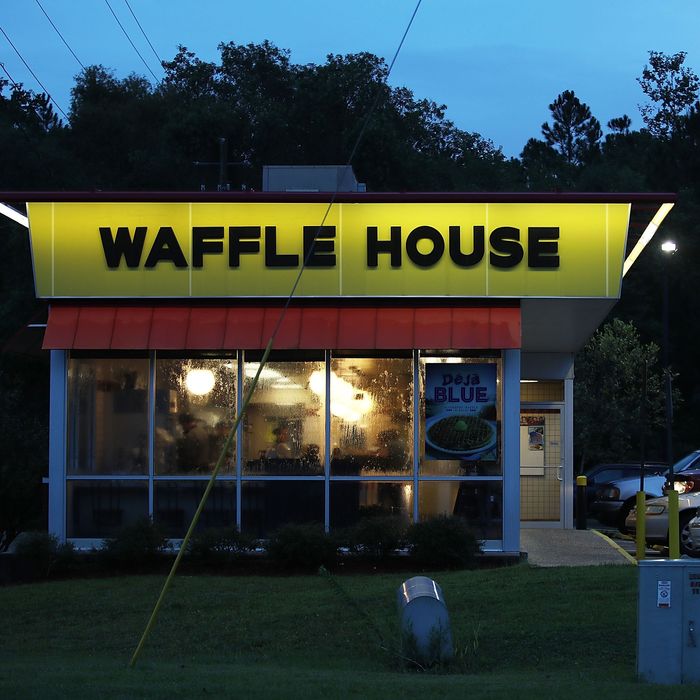 Photo: Joe Raedle/Getty Images
It's well-known among southerners that if the 24/7/365 restaurants ever close, real danger is afoot, and in advance of Hurricane Florence's landfall, at least two locations — in Myrtle Beach, South Carolina, and Morehead, North Carolina — have closed.
Waffle House has had its own storm center at its headquarters in Norcross, Georgia, for a number of years, and on Tuesday the chain activated its response team in the wake of Hurricane Florence. Along with that activation comes a color-coded system: Green for a fully open and operational restaurant, yellow for a restaurant serving a limited menu and experiencing issues with water and power, and red for a Waffle House that is closed to the hash-brown-loving public. Since 2004, FEMA has used this system as an unofficial barometer of disaster conditions.
Should any Waffle Houses be devastated by the hurricane, the company also has its own emergency response squad that will send backup generators and other equipment to get the restaurant up and running after the storm.