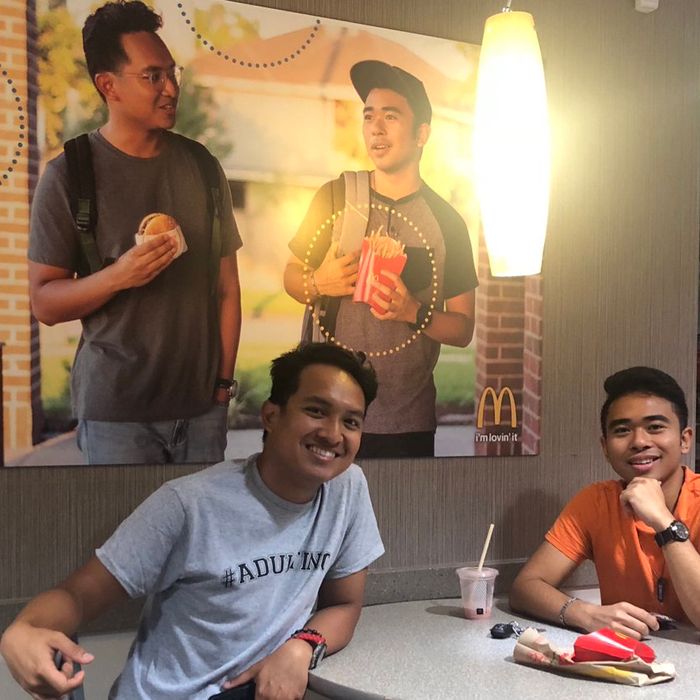 Jevh Maravilla and his friend, Christian, pose beneath their McDonald's poster.
Photo: Jevh M.
Start the day off right with a viral prank at the expense of no one but a major American corporation.
University of Houston student and YouTuber Jevh Maravilla recently revealed via Twitter that he and his friend Christian created an alarmingly professional McDonald's poster featuring themselves and then managed to hang it in their local restaurant. Fifty-one days later, the poster had still gone unnoticed by staff.
In a YouTube video about the making of the prank, Maravilla says it was really about representation and inspired by the lack of posters in the McDonald's featuring Asian-Americans. "Remember, folks, all races deserve recognition," Maravilla says in the video. "And I guess I did my part." It's uncertain if this will turn the tide (and McDonald's has yet to comment on the prank), but at least it was funny.
Watch the full breakdown of how he pulled the whole thing off below.