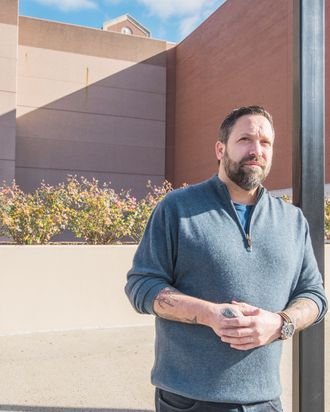 Isabella.
Photo: Dixie D. Vereen/The Washington Post/Getty Images
Washington, D.C., restaurateur and Top Chef alum Mike Isabella's restaurant group has hit rock-bottom. In an email sent out this morning, the chef informed investors that the company will file for Chapter 11 bankruptcy. In that email, he wrote to investors that the company will be "able to now make progress to become a more financially stable organization," and that "hopefully by spring everything should be back to normal again."
According to an email sent to The Washingtonian by a representative, Isabella's restaurants Requin at the Wharf and Kapnos Kouzina in Bethesda, Maryland, aren't included in the filing. Mike Isabella Concepts, five of his other still-open restaurants, and four recently closed restaurants are all included.
In March, Isabella was sued for sexual harassment by former employee Chloe Caras. She alleged, among other things, that she was touched without permission, called a "bitch" and a "whore," and that Isabella once chased her from a restaurant. The $4 million lawsuit was settled in May.
Even Isabella admits that Caras's accusations had a big impact on his business, telling The Washingtonian that "sales dropped a lot." In addition to closing four of his restaurants, he's since been sued by at least three landlords as of August 24, when his landlord at the Hotel at the University of Maryland sued him for $63,000. Isabella tells the Washington Post he paid that back, but his landlord is trying to evict him.