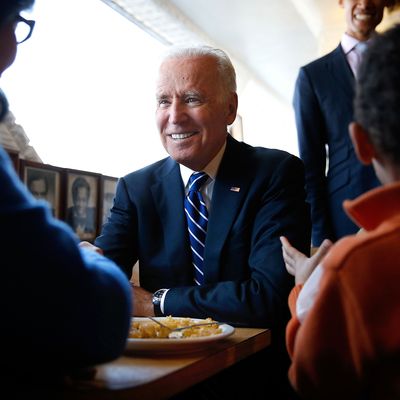 Of course he's a great tipper.
Photo: Win McNamee/Getty Images
A few days after joining Instagram and immediately following Jeni's Splendid Ice Creams, former vice-president Joe Biden is back in the news. This time for leaving a massive tip at a Chicago restaurant.
According to the Chicago Sun-Times, Biden and his wife, Jill, dropped by Rosebud on Rush, an Italian restaurant in the city's River North neighborhood, for dinner on Tuesday. Biden ordered the spaghetti and meatballs, while Jill opted for the fish.
After the meal, Biden asked to be escorted to an ATM so that he could get cash for a $100 tip on a dinner that consisted of just two menu items. Classic Biden.