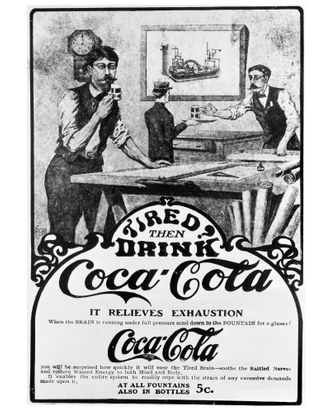 Photo: Bettmann/Getty Images
The weed market is white hot. Coca-Cola, maker of the soda that used to have cocaine in it, is looking into pot-enhanced beverages as sales have flattened. Bloomberg reports that the company is particularly interested in CBD, the anxiety-reducing compound that has become a trendy wellness ingredient. Could this mean a future of Powerade Purple Kush Blasts for post-gym relaxation?
Coca-Cola is joining what looks like a rush on the industry. The future of beer looks like it could get pretty high, and companies like Constellation Brands — which produces Corona, the beer that tastes like bad weed — are investing in the weed world. One company, Ceria Beverages, even wants to produce cannabis beers that cause different effects. Unfortunately, those effects do not include literally altering a reality where people still suffer from the drug war.