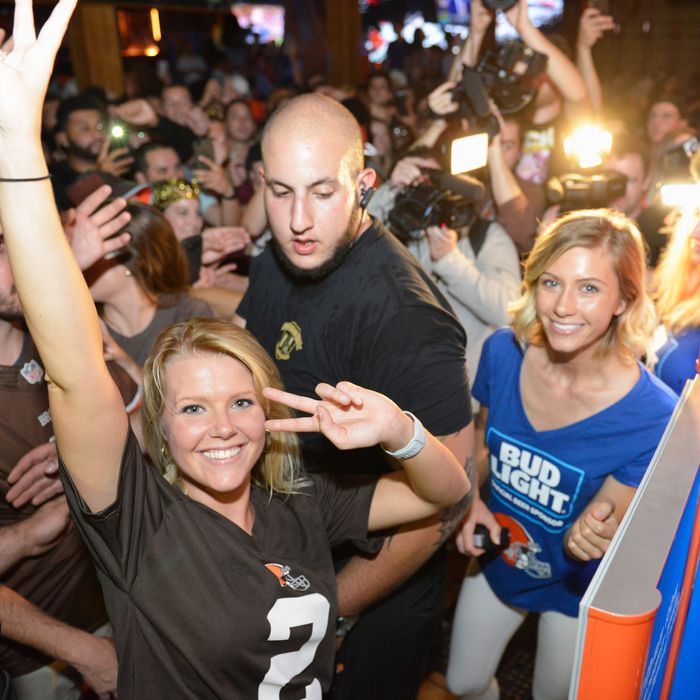 Photo: Duane Prokop/Getty Images for Bud Light
Droughts come in many forms: the kind where it doesn't rain for months on end and the kind where a national football team has a nearly two-year-long losing streak.
Cleveland Browns fans fell into the latter group until last night when the Browns finally pulled off a narrow 21-17 win against the New York Jets after a 19-game losing streak dating back to December 2016. As a result, Bud Light gave fans at ten bars across Cleveland free beer from fridges that were to remain locked until a Browns victory. Each fridge held 200 beers.
And the Cleveland Police Department got a decently funny tweet out of it. So, good news all around.