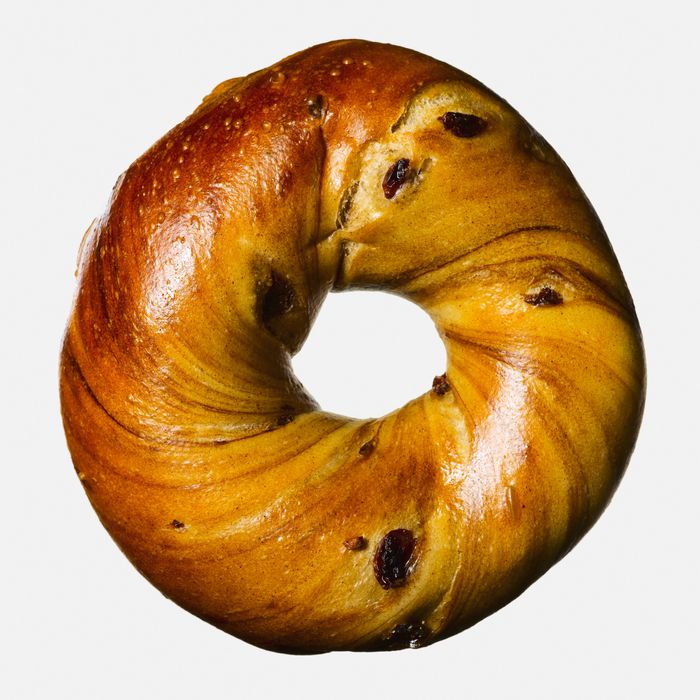 Just add lox.
Photo: Pulse/Getty Images
Reactions to Cynthia Nixon's now-infamous breakfast order of lox, capers, and onions on a cinnamon-raisin bagel were swift and deafening. It sounds gross! It doesn't sound that bad! Leave her alone! And yet despite the uproar over the order itself, it doesn't appear that New Yorkers woke up today compelled by a sense of morbid curiosity to actually try the unusual combination.
Based on calls to some of the city's most popular and well-regarded bagel shops, there was no rush on cinnamon-raisin bagels this morning. An employee at a Brooklyn La Bagel Delight location simply hung up after being asked the question, possibly because they couldn't be bothered to worry about this any longer, but maybe because they were so deeply offended. And in fact, no employees at any bagel shop we called reported a notable increase in cinnamon-raisin sales this morning. More surprising: A few owners say that this is a very niche order with its own dedicated customer base. At Baz Bagel & Restaurant in Nolita, that devotee is, according to owner Bari Musacchio, another New York political hopeful: Chris Marte, a candidate for state committeeman.
"He's been getting it for the last year or two and swears by it," Musacchio reveals. "He was in this morning and was like, 'I'm bringing it to the office, so everybody knows it's a thing.'" But is it a thing? "There was definitely a buzz going on about it," Musacchio adds, saying they did see one order in addition to Marte's usual request. "So, I guess we doubled our normal volume."
Up in Harlem, Bo's Bagels is actually known for its cinnamon-raisin bagels. "We get that order quite a lot; it's not that uncommon, really," Ashley Dikos, an owner, says, before revealing that they get "one or two" orders for it per day. Does she partake? "I don't eat smoked salmon on cinnamon-raisin, no."
Other places saw no discernible impact. Tompkins Square Bagels, known for over-the-top cream-cheese flavors like birthday cake, sounds like a spot that might thrive on cinnamon-raisin-lox orders. But a manager says none came through this morning. Yet at Chelsea's Murray's Bagels — the bagel shop where the owners are so ornery, they only started allowing toasting in the last few years — lox with cinnamon-raisin is an order they've seen before. Asked how many the shop normally sells, one manager responded, "I can't, I'm a little busy right now; I have two lines waiting for delivery."