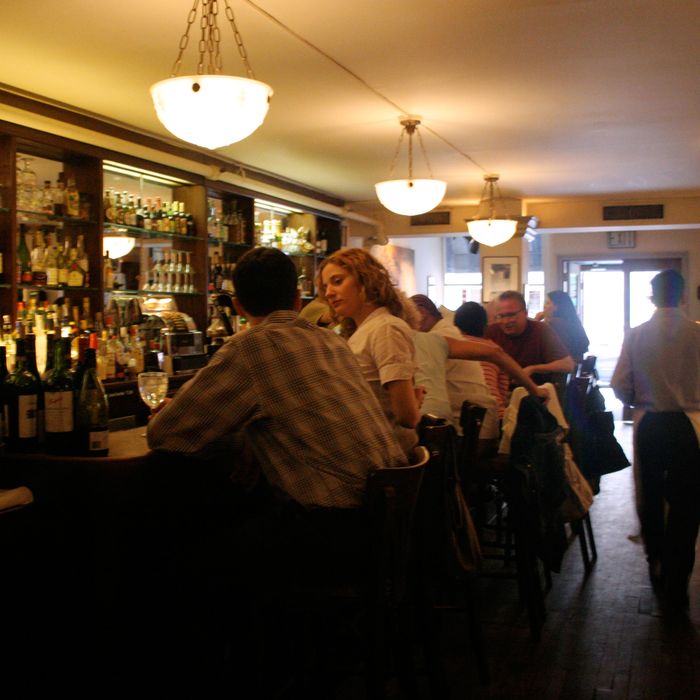 Café Loup.
Photo: Shanna Ravindra
The show will go on: Café Loup will reopen today at 5:30 p.m., a week after news spread that it had been seized by the New York State Department of Taxes and Finance for unpaid taxes. The iconic downtown literary haunt shared the news in a celebratory message posted to Twitter and Instagram, first spotted by Eater, that included a very on-brand Rudyard Kipling quote.
Running a restaurant in New York is a precarious business, and the fact that Loup owed $188,394.40 in taxes didn't bode well for its future. One way or another, the restaurant's owners have managed to get the doors back open so they can once again serve those famous martinis.
The news of the closing caused a hoopla in New York's media and literary worlds, with writers coming out of the woodwork to share memories and express sadness. Its fans and regulars included the likes of the New York Times' Sam Sifton and A.O. Scott, former Vanity Fair editor Graydon Carter, Fran Lebowitz, and Susan Sontag. In a story for Grub, the journalist Steve Garbarino, "a twice-a-week regular for over 25 years" spoke to Carter, who described it as "my first local" and "a bit like Proust's madeleine." It's good news that for once another piece of New York won't suddenly disappear.