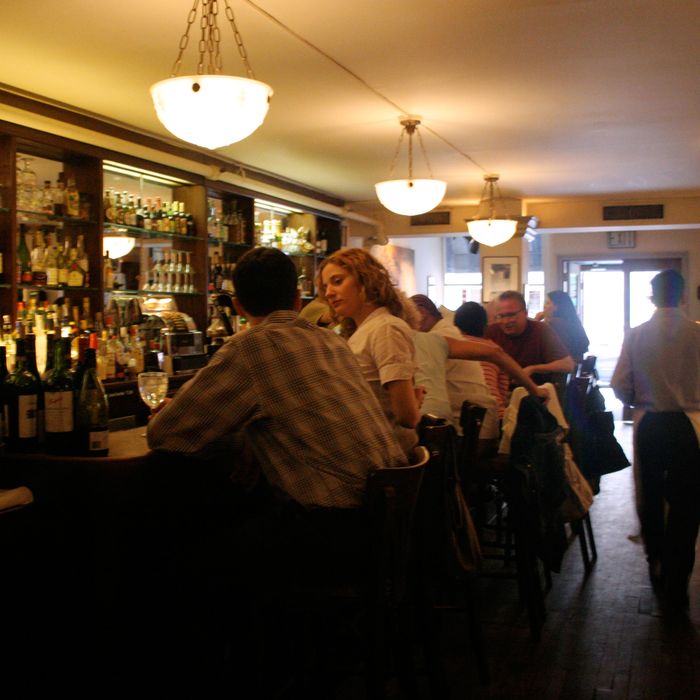 The West Village bar is a favorite of writers.
Photo: Shanna Ravindra
Café Loup's story could be over. The downtown literary haunt has reportedly been seized by the taxman for nonpayment of taxes, and is currently closed. Word first spread on Twitter yesterday, where users posted images of closed doors with notices from the New York State Department of Taxation and Finance. The restaurant has four outstanding warrants for unpaid taxes totaling $241,656.67. While there's been no official word on whether or not the closure is permanent, the buckets of money owed don't bode well.
During its 41-year run, Café Loup has been a hangout for New York writers and intellectuals. The early restaurant critic Seymour Britchky was once a regular, Christopher Hitchens wrote about the restaurant's Martinis in 2001, and many have been mourning the restaurant's possible end on Twitter.