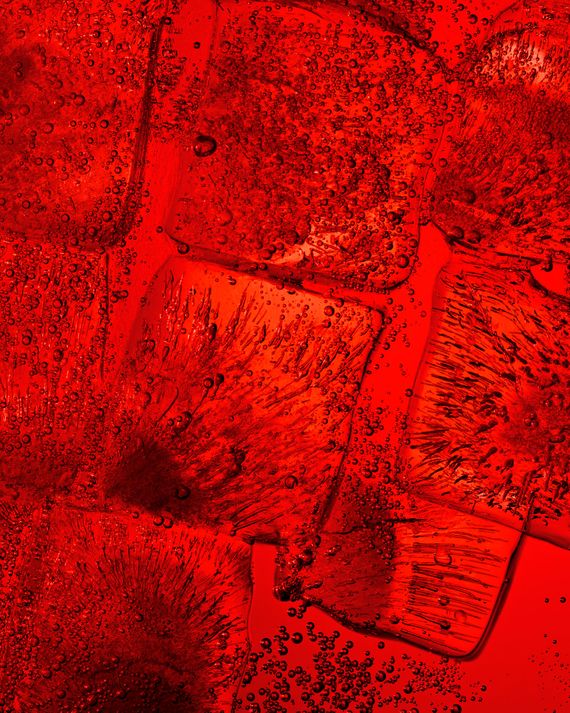 Photo: Ralph Smith/Getty Images
Last week, PepsiCo announced that it will buy SodaStream for $3.2 billion. It is the company's costliest acquisition since 2010 and the irony of the deal is not lost on anyone who remembers SodaStream CEO Daniel Birnbaum calling the bottled-drink industry "stupid" and "evil." Last year, when Pepsi introduced a product called LIFEWTR, Birnbaum said, "The bottled-water industry is the biggest marketing scam of all time." (Presumably that complaint applies to the bottled "wtr" industry, too.) The deal is also the clearest sign yet that the world's sugary-drink manufacturers are desperate to find new ways to entice drinkers that are increasingly aware of just how unhealthy and environmentally unfriendly traditional soda really is.
As everyone knows, soda sales are tanking. In 2016, they hit a 31-year low, representing a 25 percent decline since just the year 2000. In the early 2000s, the average American consumed about 11 cans of soda per week, a rate that correlated with the nation's obesity crisis, an uptick in type 2 diabetes, and other health maladies. Now, the average is about eight cans per week, and falling. The whole industry has labored, largely in vain, to win consumers back by adding things like novelty flavors, newfangled sweeteners, or alcohol.
Meanwhile, it's boom times for seltzer: Sales have risen 42 percent in the last five years, according to Beverage Marketing Corporation. Coffee drinks and plain bottled water are flying off shelves as well. "Tastes have been evolving," observes Beverage Marketing's managing director of research Gary Hemphill, and the bad news keeps coming for people who make carbonated drinks with lots of high-fructose corn syrup. California passed the nation's first bill requiring all restaurants statewide to make either water or unflavored milk the default beverage option in kids' meals. No more soda, unless parents explicitly request it. There's more: Cities, and indeed even whole countries, are now taxing sodas, Michelle Obama campaigned against them when she was First Lady, states have flirted with warning labels, and many U.S. schools have banned sugary drinks entirely.
Of course this is not the end of Cokes or even glowing-lime-green bottles of Mountain Dew. Tristan Donovan, author of Fizz: How Soda Shook Up the World, says short of entering a "neo-puritan hell where water is the only acceptable beverage choice," sugary soda will always be around, but these new policies do leave him imagining us reaching a point "pretty quickly" where "it becomes frowned upon to give your child a cola."
To combat these issues, the industry itself has gotten creative. For example, Pepsi now makes a LaCroix knockoff called Bubly. Coca-Cola partnered with Keurig in 2014 on something called the Kold, a SodaStream-aping device that cost $370, and unshockingly, went belly-up after two years. Dr Pepper sold itself to Keurig, which in turn is owned by the same company that owns coffee-world darlings Stumptown and Intelligentsia. (Now, Dr Keurig is threatening to focus its coffee- and soda-world expertise on drinks that address the "need for energy in the afternoon.")
Coca-Cola, PepsiCo, and the Dr Pepper/Keurig behemoth have also begun using tactics that remind plenty of critics of Big Tobacco in the '80s — for example, secretly spending $100 million on pro-soda "health" studies, and employing lobbyists to promote controversial state preemption laws that prevent lawmakers from introducing sugary-drink taxes.
Mark Pertschuk, an activist who fought those corporate nicotine titans in their heyday, told Grub Street in July that Coke and Pepsi's tactics are coming from "a page right out of [Big Tobacco's] playbook." And food-industry watchdog Marion Nestle's most recent book, Soda Politics: Taking on Big Soda (and Winning), is 500 pages railing on the industry's Big Tobacco–y business tactics. "No issue that might affect marketing is too trivial to be ignored by industry lobbyists," she writes, adding that the script they follow "is a carbon copy of the one used by cigarette companies to deflect attention from the hazards of smoking."
Of course, SodaStream's sales pitch is that its machines and refillable bottles help users cut down on plastic waste ("a healthier, more sustainable planet"), and the company offers a full line of flavored syrups that people can add to their homemade bubbly water if they'd like. Tellingly, however, a full 70 percent of SodaStream users prefer to take their water plain, and PepsiCo announced that it has no plans to add its existing products to the SodaStream flavor lineup. The news is sure to disappoint teenagers who may have dreamed of DIY Mountain Dew, but the corporate synergy nevertheless remains strong: Last week, PepsiCo CFO Hugh Johnston told The Wall Street Journal that, after some conversations, he and the powers that be at SodaStream realized that, in fact, the two groups "think about things in the same way." It's amazing how easily that can happen when you're looking to get a toehold in a new market.