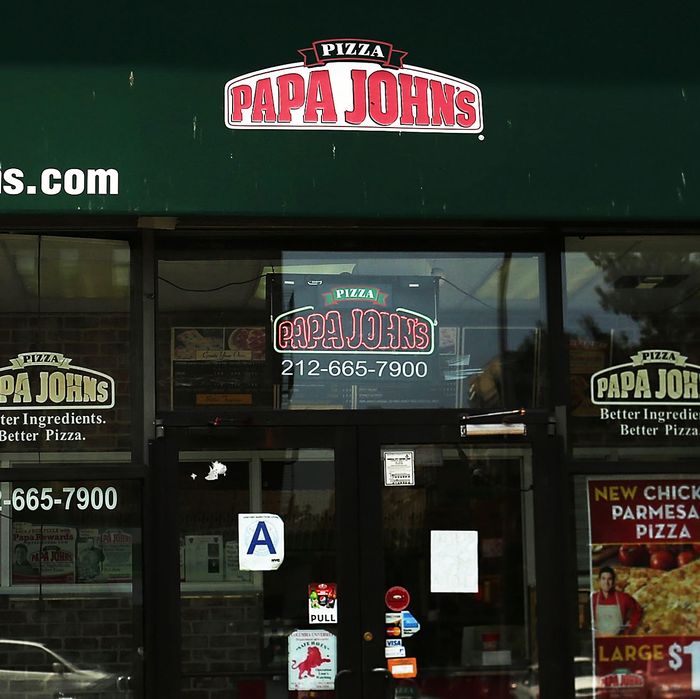 Photo: Spencer Platt/Getty Images
There's a reason the head honchos at Papa John's are in such a hurry to scrub any image of founder John Schnatter from their stores: After he used the N-word during a conference call, sales at the pizza chain dropped off — precipitously.
CNBC reports that from July 2 to July 29, same-store sales at Papa John's plummeted 10.5 percent. In fact, the chain expects same-store sales to fall by 7 to 10 percent by the end of 2018. Previously, that expectation was just 3 percent. In response, shares of PZZA fell by nearly 12 percent on Tuesday.
Papa John's still isn't out of the weeds yet: Schnatter, who still owns nearly 30 percent of the company's shares, is suing the chain to obtain documents related to the conference call, which his lawyer says will clear his name.