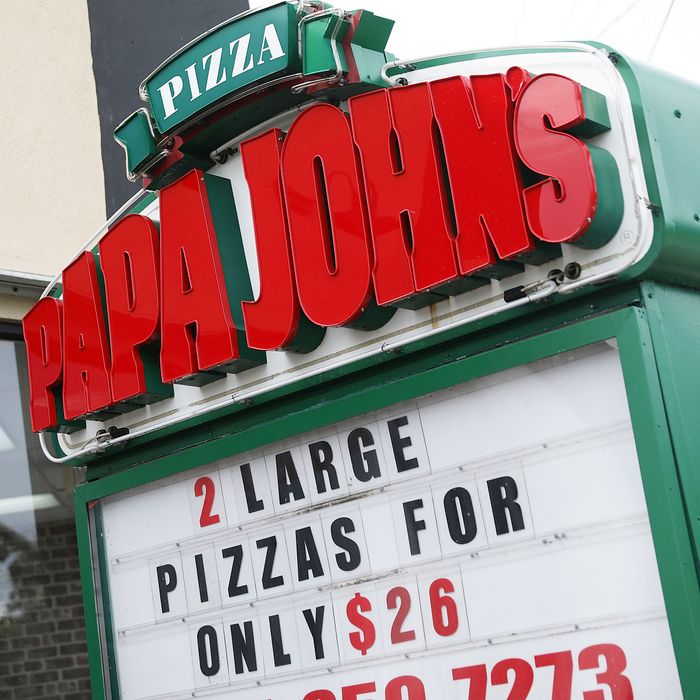 Photo: Joe Raedle/Getty Images
If the Papa John's saga was a time-traveling movie, this would be the part where founder John Schnatter starts disappearing from family photos.
Today, the Post reports that Papa John's corporate recently sent a seven-page email officially ordering franchisees to begin scrubbing any and all images of Schnatter, who was excommunicated after using a racial slur during a conference call.
Store owners have been asked to remove Schnatter's signature from their pizza paddles and use images of vegetables or cheese instead. They should also remove signs featuring his image and replace it with online order signage. In total, ten items should be removed, including photos of Schnatter's favorite gold Camaro and posters featuring Schnatter and Peyton Manning, who, until recently, owned 31 Papa John's locations. Manning sold the locations after Schnatter blamed slow sales on kneeling NFL players.
Meanwhile, Schnatter is refusing to take the hint and recently sued the chain to obtain documents that his lawyer says will prove that Papa John's corporate is "using Mr. Schnatter as a scapegoat to cover up their own shortcomings and failures."