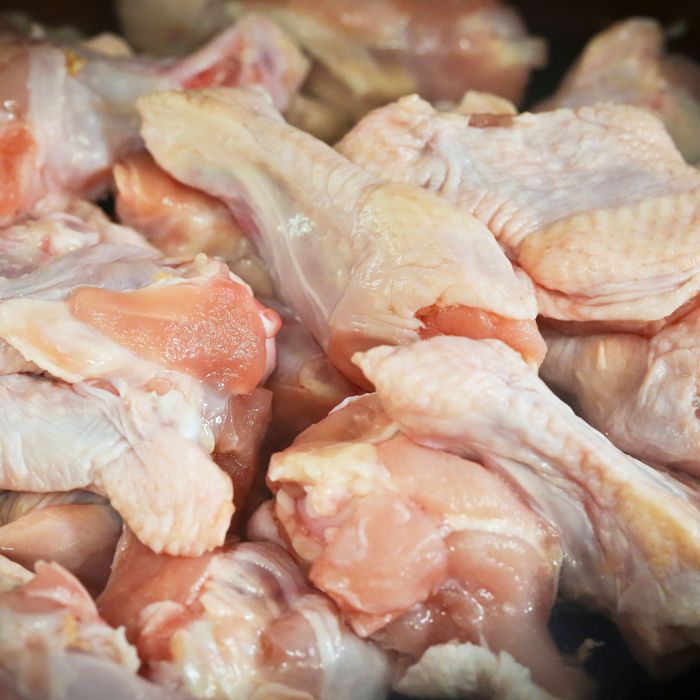 Photo: DigiPub/Getty Images
Kosher chicken has been linked with a salmonella outbreak that sickened 16 people, and killed one, in Maryland, Pennsylvania, Virginia, and New York.
According to the Centers for Disease Control and Prevention (via CNN), the outbreak has mostly been connected to a facility that processes poultry for Empire Kosher, a producer in Pennsylvania, but salmonella was also found at another unnamed kosher-chicken facility. While the outbreak dates back to June, it was only this week that the CDC made an official link between kosher chicken and salmonella.
Rather than recall the brands, the CDC is urging consumers to exercise extreme caution when preparing chicken, including thoroughly sanitizing any surfaces that the raw chicken has touched, washing hands after handling raw meat, and making sure that the chicken is cooked to the right internal temperature — 165 degrees Fahrenheit — before being consumed.