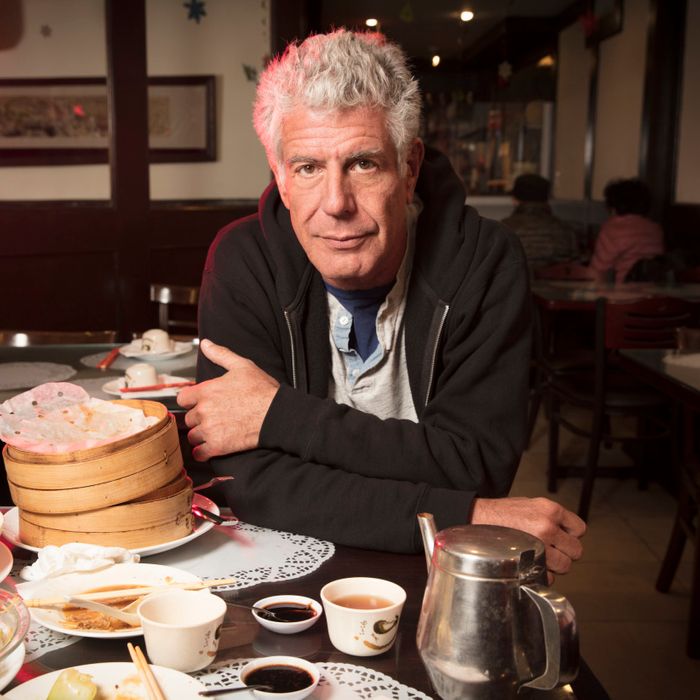 Bourdain.
Photo: David Scott Holloway/CNN
The late, great Anthony Bourdain's Parts Unknown will come to an end, but not quite yet. CNN says that the final five episodes of the celebrated Parts Unknown will air this fall. The network's executive vice-president of talent and content Amy Entelis shared the news in an interview with the Los Angeles Times, in which she also says the show will not be continued with a different host.
Only one of those episodes, Kenya, was finished before Bourdain died, and it will be the last one with his narration. The four others will be completed by their respective directors, with on-location audio from Bourdain and follow-up interviews. They will, respectively, cover the Big Bend area on the border of Texas and Mexico, Indonesia, the Lower East Side, and Spain's Asturias region.
For the series's final episode, cast and crew will talk about the series and they'll draw on outtakes and behind-the-scenes footage. The last hour will focus on Bourdain's impact on the world, with fan reactions and friends who showed up in the series. Beyond the show's final two episodes, Entelis tells the Los Angeles Times that there are no plans to rummage through archival footage for more material. Parts Unknown received another six Emmy nominations this year, and Bourdain's publisher Ecco — which was home to his book imprint — will release his biography in 2019.