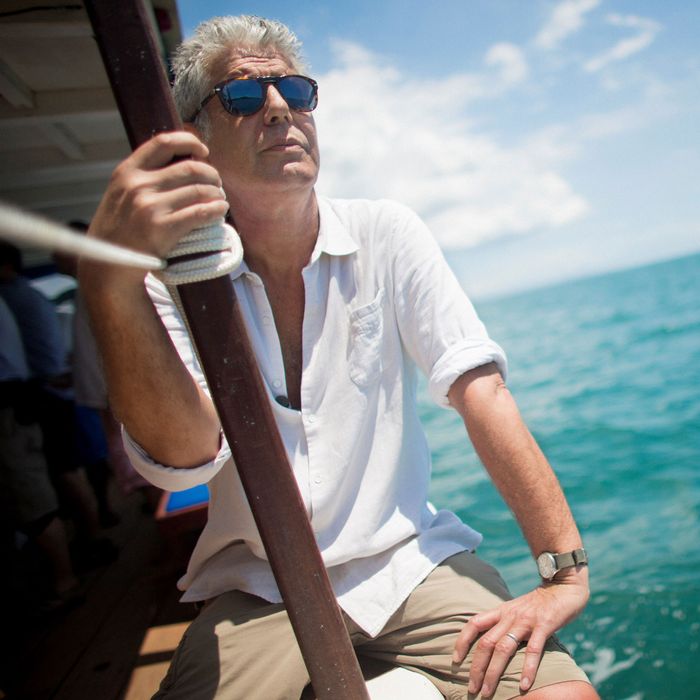 Anthony Bourdain.
Photo: Mario Tama/Getty Images/Cable News Network. A Time Warner Company.
In October, New York's Food Film Festival will open with the not-yet-aired Lower East Side episode of Anthony Bourdain's Parts Unknown in tribute to the late chef who died earlier this summer.
But CNN, the network behind Parts Unknown, has something much bigger planned. Vanity Fair's the Hive reports that preproduction has recently begun on a documentary about Bourdain's life and work. Zero Point Zero, the series's production company, will also participate.
While CNN execs didn't share any specific details, the plan is to have the film finished by early 2019 and ready for the film-festival circuit before it hits TV or theaters. (It should be noted that Sundance, easily the be-all-end-all of the U.S. festival circuit, starts on January 24.)
"We just want to make it perfect," CNN executive vice-president Amy Entelis told the Hive, citing "a hunger to know more about [Bourdain]." "We want to make it exquisite for Tony. We want to do him justice."