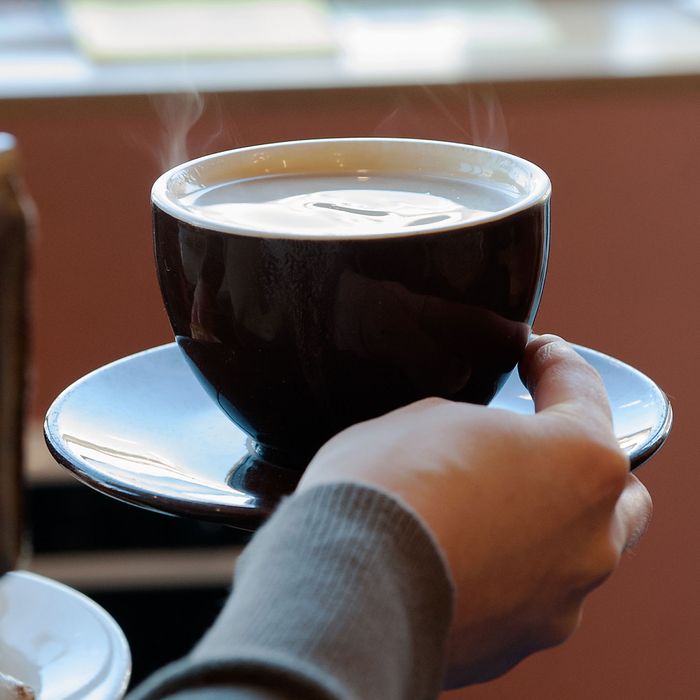 Photo: Bryan Thomas/Getty Images
Back in March, coffee retailers in California took a major L when a Los Angeles Superior Court judge ruled that coffee retailers — from small, third-wave outfits to Starbucks and 7-Eleven — must put a cancer warning on their coffee cups, after finding that these retailers were unable to prove that coffee only contains a negligible amount of the carcinogen acrylamide.
But now, the L.A. Times reports that California's Office of Environmental Health Hazard Assessment has stepped in to say that coffee has no significant cancer risk and that state regulations should be updated accordingly. The OEHHA's decision to go to bat for coffee and coffee-loving mankind came after an arm of the World Health Organization could not prove that coffee is carcinogenic while the American Institute for Cancer Research found that coffee may reduce the risk of developing certain cancers.
The whole thing will come to a head today when parties on both sides of the issue assemble in Sacramento for a public hearing. If California's regulators side with the OEHHA, the initial ruling from the L.A. Superior Court will be null and void.