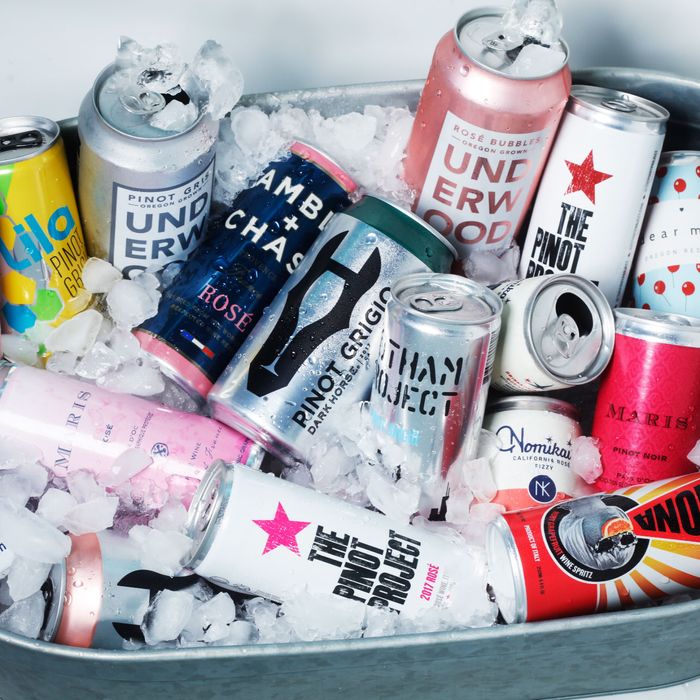 Which of these are worth drinking?
Photo: Melissa Hom
If the mark of true technological progress is doing away with even the mildest of inconveniences, then canned wine is something like the pinnacle of human achievement. It might not be the best wine out there, but you can throw it in your bag and open it whenever you feel like it, which is to say, it's perfect this time of year when picnics, beach days, and concerts are on the agenda.
Dozens of companies pump whites, rosés, and reds into cans, but it can be difficult to tell what's good and what's swill. So, Grub Street put together a crew of wine-loving basics and expert sommeliers — Zwann Grays of Olmsted and Cedric Nicaise, the wine director at Eleven Madison Park — to taste through more than 20 canned wines to determine which ones are worth your time and money. Here, ranked, are the wines that the panel liked best:
3rd Place: The Pinot Project Pinot Noir
Best For: BYOB Restaurants
This Santa Rosa, California, Pinot Noir delivered on the fruit-forward, berry flavor you'd expect in this type of wine and "actually tastes like Pinot Noir," according to Cedric Nicaise, even if its lacking in tannins.
2nd Place: Maris Pinot Noir
Best For: Your Favorite Tree Hugger
As one of our non-somms put it, "This tastes like your typical, inky, dark, stone fruit–flavored table wines. It's good." In fact, this organic, French-born wine is good enough that you're better off enjoying it in a glass than in a can.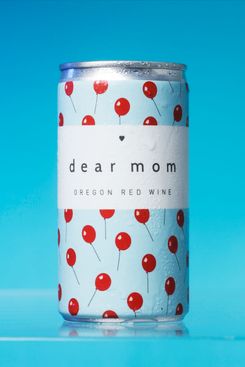 1st Place: Dear Mom Oregon Red Wine
Best For: Weeknight Grilling
The panel agreed that this wine from a small producer in Oregon was the best of the best. Not only is its packaging cute as all get-out (each box comes with a postcard, so you can write a letter to your mom), but it tastes good, too. Grays noted, "Nice, savory, almost smoky nose and a little more serious with darker fruit and a bit of structure."
3rd Place: House Wine Rosé Bubbles
Best For: A Beach Day
The rest of the panel felt the bubbles on this wine, the hipster offshoot of Seattle's Precept Wine, the largest wine producer in the Pacific Northwest, were a bit too sharp, and picked up flavors of "fluoride" and a certain "overripeness" that could be attributed to too much sugar. Throw it in a cooler or even pour it over some ice, though, and you won't mind too much.
2nd Place (Tie): Underwood Rosé Bubbles and Vinny White Wine
Best For: Semi-Fancy Summer Picnics
Vinny sparkling white wine debuted this summer, and it ain't half-bad for the only New York City–born wine on this list. "Drinks like a diluted Riesling, but easy and mild, with a bit of spritz," said one of our somms. The final word on the Underwood Sparkling Rosé was that if you're a hard-core lover of bubbly wines, this is the can for you.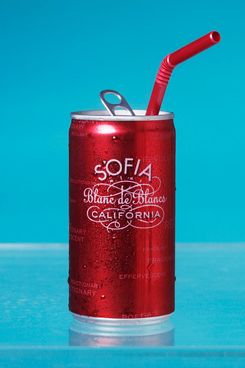 1st Place: Sofia Blanc de Blancs
Best For: Drinking Somewhere You Shouldn't
There's a high likelihood that the reason this wine — a blend of Pinot Blanc, Riesling, and Muscat — won its category is because it comes with a sippy straw, which helped smooth out a wine that was otherwise "woody" and "a bit harsh and acidic." The real upshot, though, is that the straw and the red can make it an excellent wine to sip covertly.
3rd Place: Lila Pinot Grigio
Best For: Wine Newbies
This wine sharply divided our panel. On one side, one somm and one non-somm deemed the Lila Pinot Grigio "basic" and "super, super basic." Meanwhile, the other half of the panel thought it mostly just tasted like an inoffensive, mildly sweet Pinot Grigio. Your own mileage may vary.
2nd Place: Underwood Pinot Gris
Best For: Spritz Cocktails
This Oregon wine is the kind of wine one panel member would be "happy to drink at a party," especially if it were used in a spritz. Nicaise agreed that the acid in this particular brand was "great" and that it tasted as if the grapes used in this wine were picked at just the right time.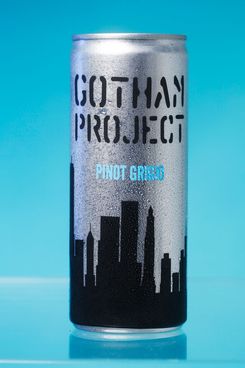 1st Place: Gotham Project Pinot Grigio
Best For: Impressing Wine Snobs
Many of these wines seemed to lack any sense of place, i.e., the characteristics that come from growing in a certain climate, soil, and part of the world. But Gotham Project's Pinot Grigio, which uses grapes grown in Sicily, delivered: "You can actually taste the volcano in this," as Nicaise put it, noting a pleasant bitterness and a long finish.
3rd Place: Dark Horse Rosé
Best For: Causing a Hangover
The flavor of this very pink rosé with an ABV of 13.5 percent is all over the place. One panelist described it as slightly fruity and bitter, while another wondered if there was a little sugar added. All in all, the panel found that it had an unexpected heft that matches up with its surprisingly high alcohol content.
2nd Place: Maris Rosé
Best For: Summer Cookouts
Two panelists (one somm and one non-somm) agreed that, with its "good weight and body" and "nice acidity," a couple of cases of the Maris Rosé would be perfect for a late-summer get-together. As one person said, it's "like a $10 bottle of wine I would drink with my mom."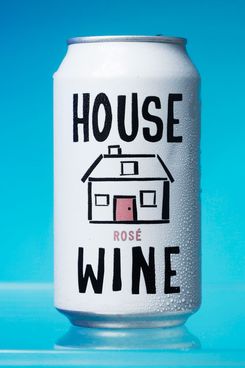 1st Place: House Wine Rosé
Best For: Everything
The House Wine rosé blew all the others out of the water. Grays summed up its appeal: "Glass'able! Great body and texture, very ripe fruit and acidity. New World Bandol style, and everyone loves Bandol rosé. Could blind a somm on this and stump the chumps!" Or, as Nicaise put it more succinctly, it's "actually good rosé," and who's going to complain about that?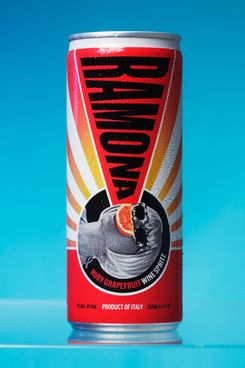 Ramona Ruby Grapefruit Wine Spritz
Best For: Lazy Summer Day-Drinking
Ramona, the brainchild of Momofuku's director of wines and special projects, Jordan Salcito, is one of the most popular white wine spritzes on the market, although it's technically not a wine; it's a "sweet, grapefruit-y" wine product. That's what makes it appealing: The panel agreed that perhaps wine, and especially red wine, doesn't really belong in cans. Making good wine takes time, which is at odds with mass production and canning. Ramona isn't trying to pretend to be something it's not, which is reason enough to grab a few cans before your next cookout.