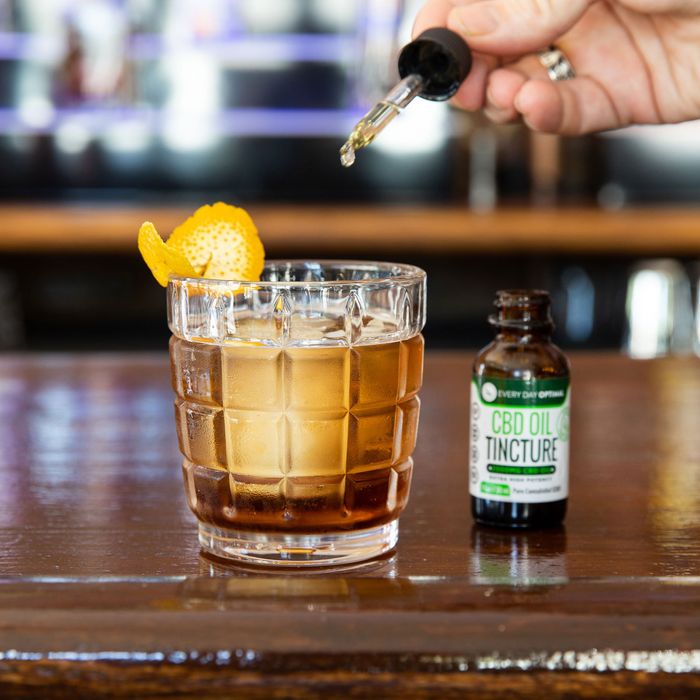 They add a CBD tincture to some cocktails.
Photo: Nitzan Rubin
Weed: It's not just for getting high and eating pizza anymore. It's also for putting in your skin-care products, coffee, limited-edition sundaes, and, well, cocktails. Over the last year or so, CBD, a non-psychoactive compound found in marijuana, has become extremely du jour. Just as your Grateful Dead–tee–wearing college friend ranted about the untapped uses of hemp, CBD is being talked up by some as a miracle ingredient. So, perhaps it was inevitable that a bartender would take the idea of a CBD cocktail and run with it all the way to a full-fledged bar concept. And that bartender, Zsolt "George" Csonka, will open that bar, Adriaen Block, tonight.
Located in Astoria, the bar's drinks menu is split between CBD-infused drinks — half of which are low ABV and half of which are no ABV — and sans-CBD, low-ABV cocktails. (Not everyone agrees that mixing alcohol and CBD is a great idea.) "I've always worked in this industry, and one of the coolest things I was able to master were doing different kinds of infusions," Csonka says. "I thought it would be a very interesting concept to do a different kind of, uh, happy infusions with low-alcohol liquors. For both the flavor profile and the relaxing state of mind."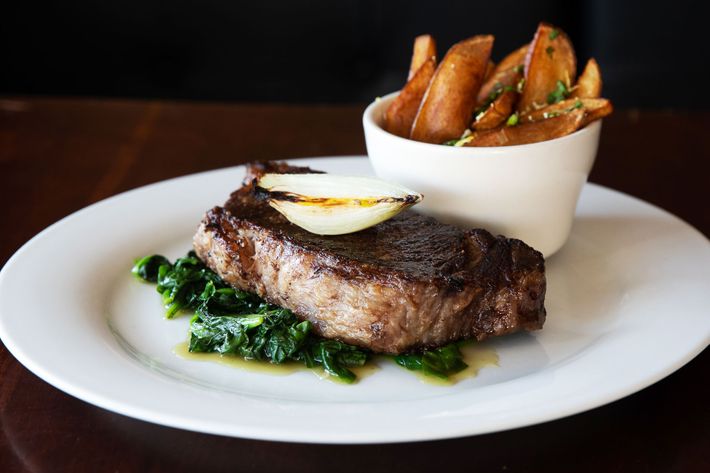 Csonka adds CBD to his drinks with a tincture, and the cocktail (all $15) names are pure stoner humor. There's the Bakin' & Eggs, with a garnish of crispy bacon; the Mellow Berry, with blackberry shrub and sherry; and, best of all, the Stoney Negroni, made with Cocchi Americano, dry sherry, Floc de Gascogne, and angostura bitters. The last also sounds like the nickname you'd give your friend who went from loving bongs to becoming that guy who won't ever stop talking about Campari.
You, too, can pick your poison without possible wellness benefits. Those who don't want to mellow out have a few cocktails ($10) to choose from, including the 1614, with sparkling wine and muddled fresh honeydew, and the Whirlpool, with Italicus and Prosecco. Those who have dreamed of a weed-infused restaurant can, sort of, celebrate. The food menu reads like a steakhouse or pub's, with fried calamari, chicken cordon bleu with French fries, a burger with Nueske's bacon, cream of spinach, and several cuts of beef. In other words, things you'd definitely like to eat if you decide to further enhance your experience with CBD sauce or, if you're in the mood for dessert, CBD-infused whipped cream.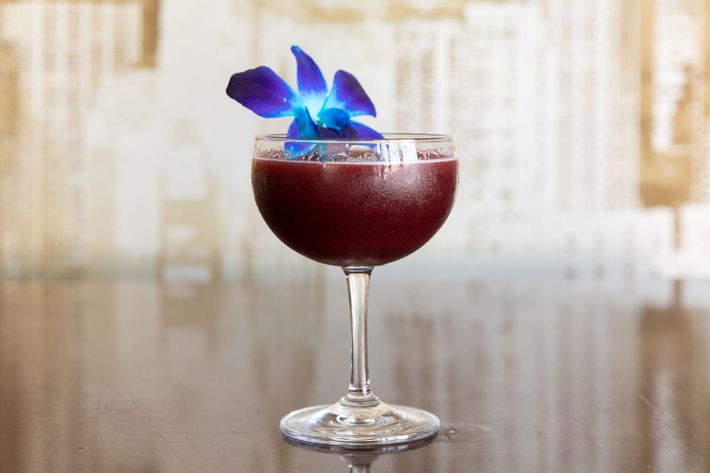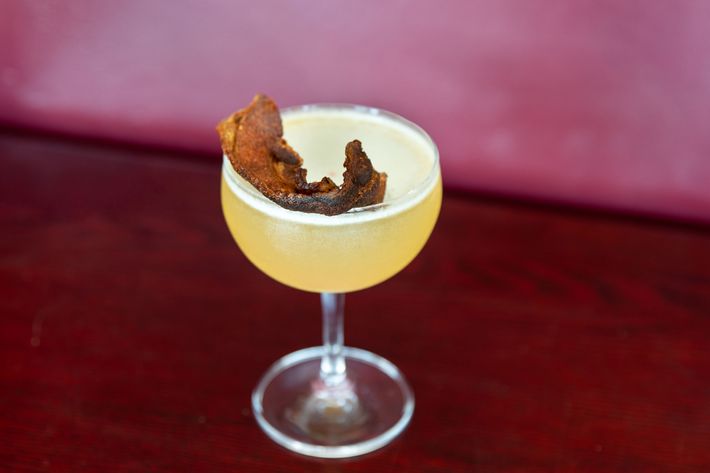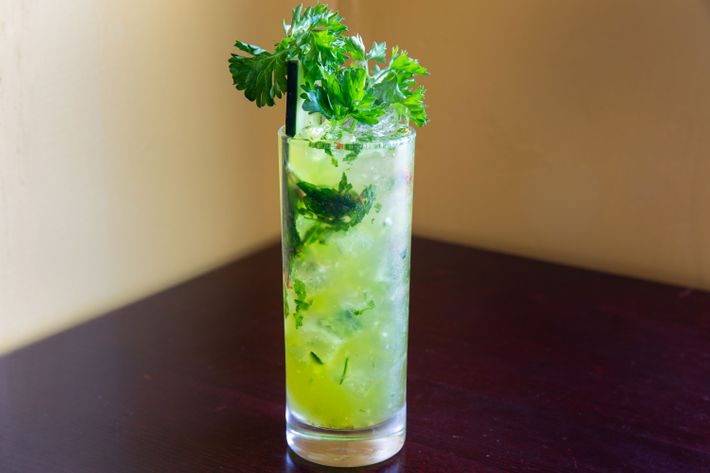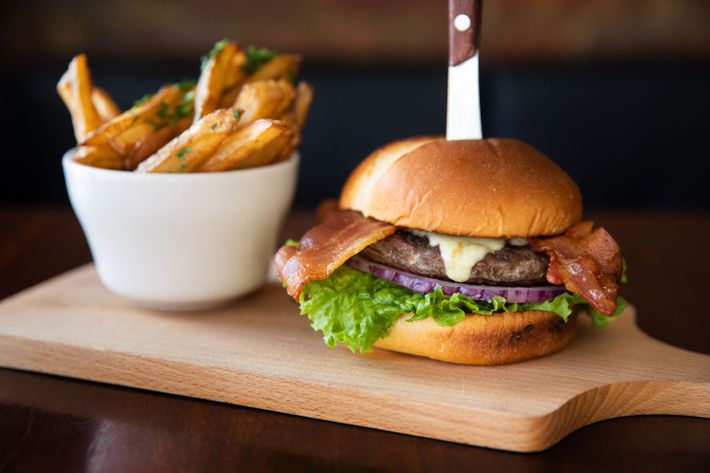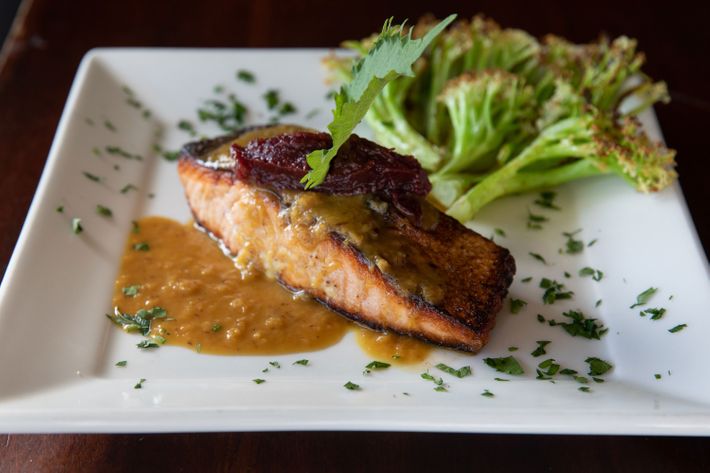 Adriaen Block, 19-33 Ditmars Blvd., at 21st St.; 718-606-1391