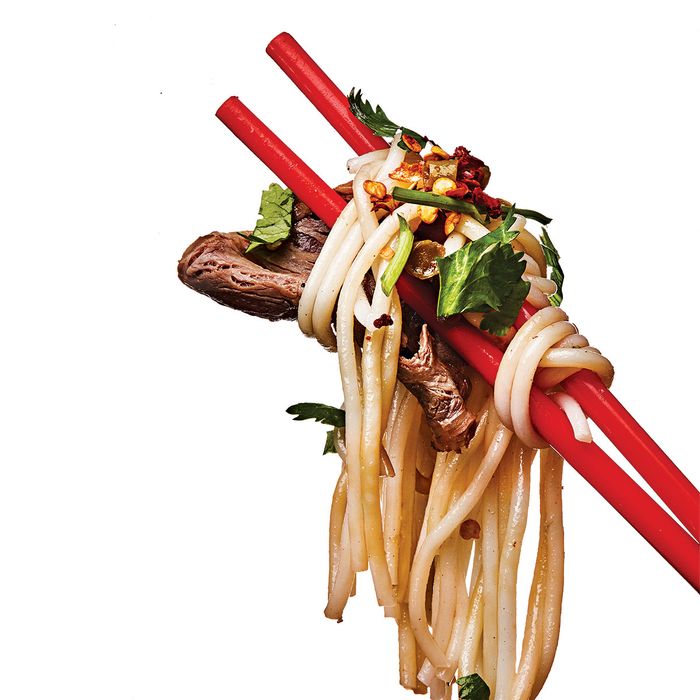 The restaurant is closed for good.
Is 157 Second Avenue — cue spooky music — a cursed location? Just 11 months after opening in the East Village, Yuan Noodle has served its last rice noodles. It's the latest restaurant to quickly generate buzz — Grub was partial to its Guilin mi fen, and Eater's Robert Sietsema was a fan — without making it last.
Xi'an Famous Foods' more upscale offshoot Biang! lasted only 15 months, despite being associated with what is an untouchable brand here in New York. And, before that, Alder shut down after 2.5 years, leaving its influential chef Wylie Dufresne without a restaurant. (He now runs a doughnut shop, Du's Donuts, in Williamsburg.)
Yuan didn't have the star power associated with its predecessors at 157, but it's been boom times in the East Village for Chinese food. There's been a glut of rice-noodle spots in New York lately, and Just for Fen, Little Tong, and Hunan Slurp are all within a few blocks of the former Yuan. The closure isn't exactly unexpected. In May, the owners of Butter Midtown went before Community Board 3 with plans to open a restaurant in the space. That no longer appears to be happening.