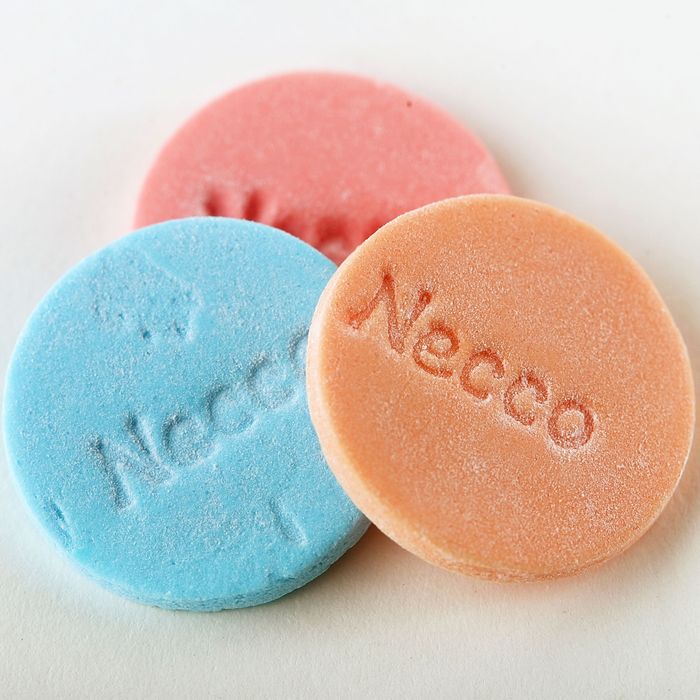 Photo: Boston Globe/Boston Globe via Getty Images
Early last month, it seemed that Necco, the makers of the eponymous wafers as well as Valentine's Candy Hearts, Candy Buttons, and Clark Bars, had been saved from an imminent demise brought on by Chapter 11 bankruptcy. Their savior? Round Hill Investments, a company owned by the billionaire Metropoulos family, best known for bringing Twinkies and Pabst Blue Ribbon back from the brink.
But according to a new report from the Boston Globe, the fairy tale was short-lived and Necco, the country's oldest continuously operating candymaker, abruptly ended operations this past Tuesday under somewhat mysterious circumstances.
In a statement, the Metropoulos family revealed that they sold the candymaker less than two months after purchasing it to an unidentified buyer. "The firm decided to sell the brands to another national confection manufacturer and today announced the closure of the operations in Revere, Massachusetts," the company told the Globe.
The news was a shock to the approximately 230 people who worked at the factory and expected to have jobs at least until November, when the factory's lease is set to expire. Instead, according to the Globe, CEO Michael McGee gathered workers on Tuesday to discuss severance pay and thank them for their service before telling them not to show up the next day.