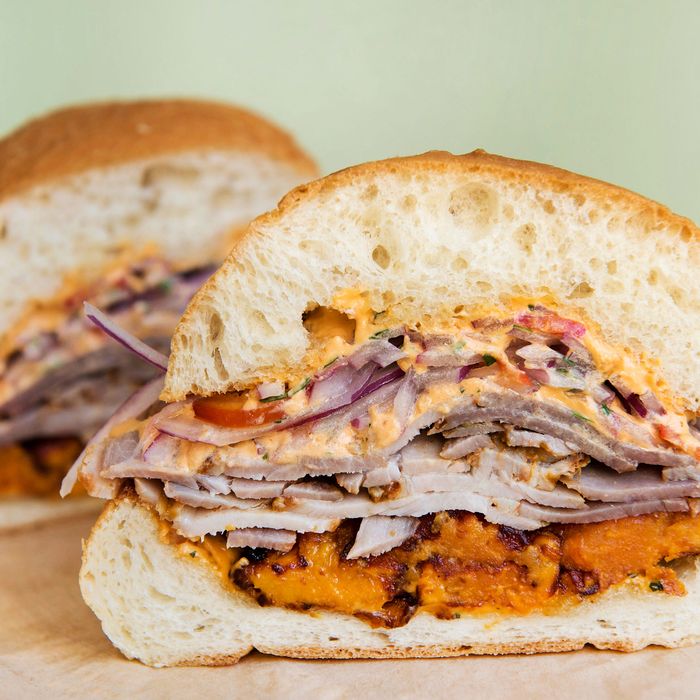 Pork shoulder with sweet potato, salsa criolla, and rocoto crema.
Photo: Liz Clayman
Peruvian cuisine is known for its ceviche, anticuchos, excellent roast chicken, and for its myriad ingredients and influences. Erik Ramirez, the chef behind Williamsburg's Llama Inn, would like to add to that list: sánguches (a.k.a. sandwiches). As such, he will put the spotlight on them at his second act, Llamita, which opens on Thursday in the West Village.
Ramirez has used Llama Inn as a platform to play with Peruvian cuisine, and he and his business partner Juan Correa will likewise play it fast and loose here. "The traditional sandwiches there are like a handful," he says, name-checking the butifarra, chicharrón, and other standards. None of those show up among the opening menu's six sandwiches, which instead features riffs on dishes Peruvian and otherwise. Take the (steeper priced) rib eye, which, as if the French dip were invented in Lima, is served with a side of lomo saltado sauce. The chicken thigh nods to the Peruvian habit of eating chicken with pineapple and is made with house bacon, Fontina cheese, avocado, and pickled pineapple, while the pork shoulder with sweet potato is, Ramirez says, "the closest to a traditional sandwich." (More versions, he says, are already ready.)
Along with the sandwiches, Ramirez has ferried Llama Inn's pollo a la brasa over from Williamsburg and will serve a few Peruvian specialties, like beef-heart anticucho and the potato salad called causa, that he won't mess with as much. There are also smoothies made with South American ingredients like lucuma and camu camu, which could be paired with a vegetable side (like eggplant with huacatay) for a lighter meal. Breakfast will be served, too, which Ramirez says he'll offer all day on Saturday and Sunday, as well as prepared foods.
The space Llamita occupies is prime real estate: It's at the corner of Varick and Carmine Street, where the foot traffic is constant and Washington Square Park is just a few blocks away. The former hope of an IHOP, the deep, sunny space has been left mostly uncrowded. Blocky stripes of color on the wall look like painted terra-cotta and take their cues from Peruvian textile work, and the space is decorated with Peruvian artwork, including a photograph of a tuxedoed llama, the patron saint of Llama Inn.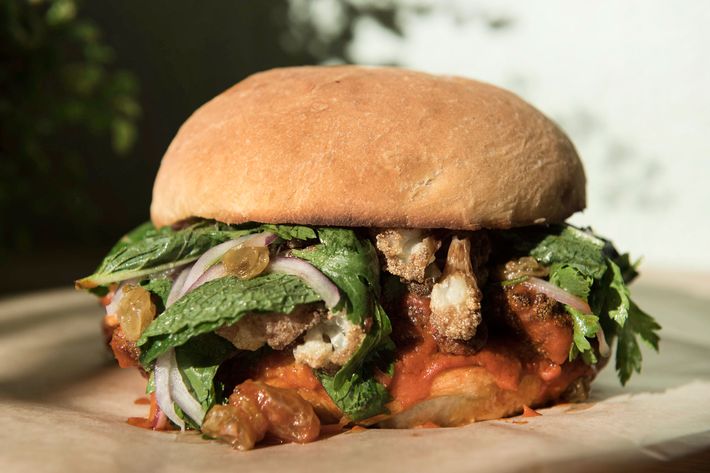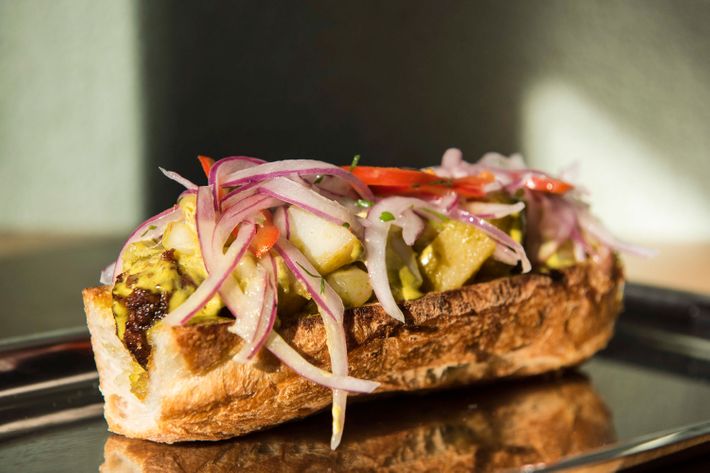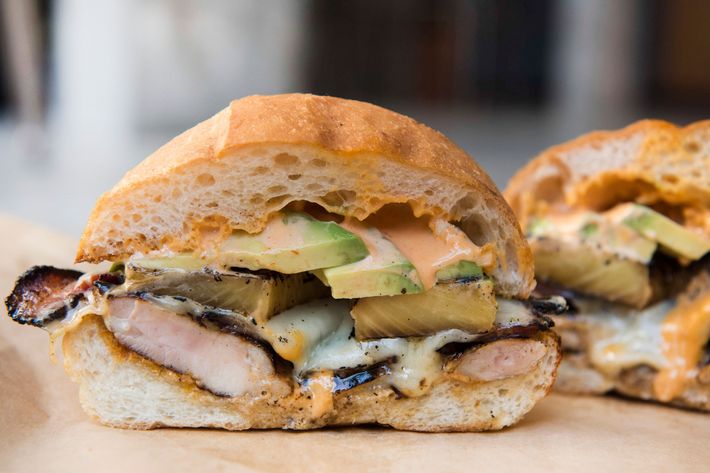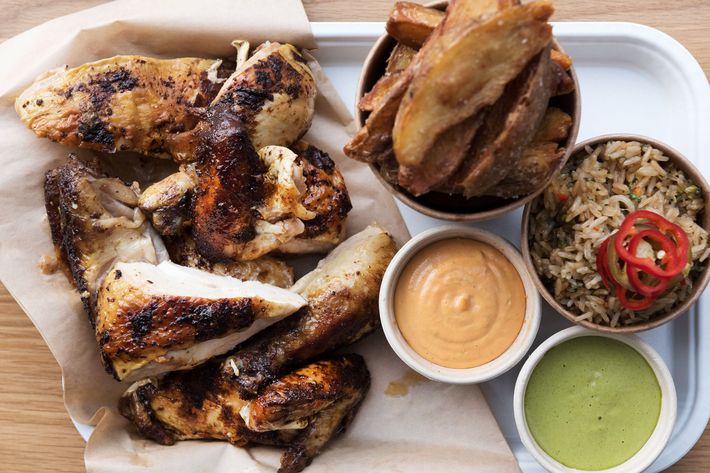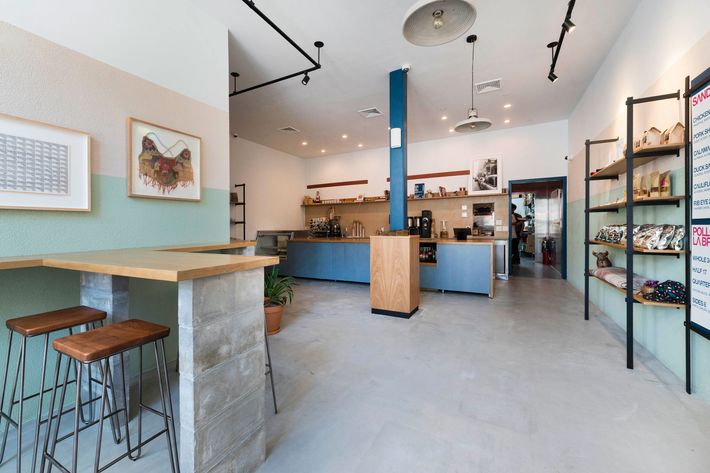 Llamita, 80 Carmine St., nr. Varick St.; 646-590-2771