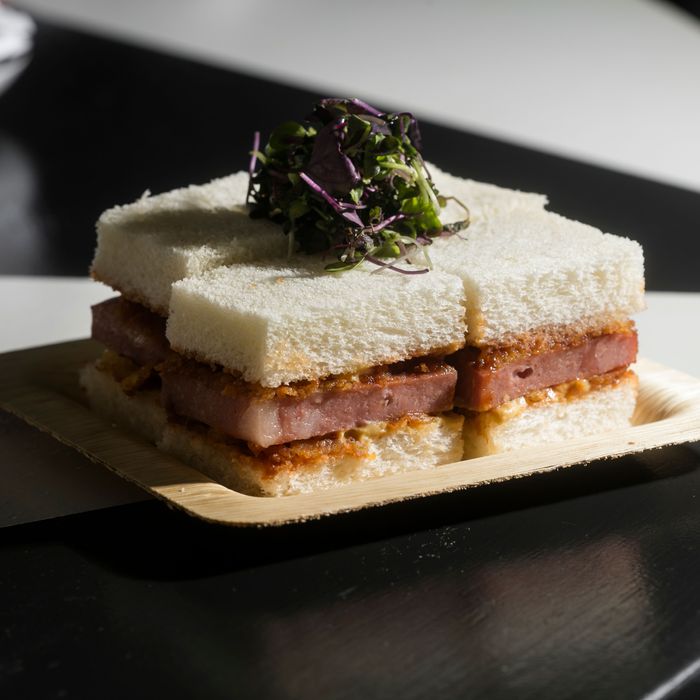 The Fra'Mani mortadella katsu sando with tonkatsu sauce and dijon mustard on daiichi bread.
Photo: Melissa Hom
It's been a good summer for cocktail drinkers in New York. Back in May, Miami's Broken Shaker opened its Manhattan location. Dave Arnold returned after the closing of Booker and Dax, teaming up with Don Lee to open Existing Conditions. Amor y Amargo's Sother Teague expanded with Blue Quarter, while the Donna crew and Nitecap owner Natasha David opened the Hidden Pearl. People keep talking about Eben Klemm's great drinks at Oxomoco, like the Moscow mule–twist called El Burro, and Chicha Cafetín is living up to its promise to be a "church of rum." This week, it got better, as another "dream team" opened Katana Kitten, a Japanese party bar in Greenwich Village.
The trio behind it comprises the talented Masahiro Urushido, who last ran the bar at Saxon + Parole, and Cocktail Kingdom Hospitality's James Tune and Greg Boehm. (It's also been a good summer for Boehm, who is also behind Existing Conditions.) Tune and Boehm run such fun, loose bars as Boilermaker, and together with Urushido they've brought that attitude to this playfully named bar. Inside, it looks less like a serious place for drinking and more like somewhere where you might go dancing to '70s and '80s Japanese pop like Bread & Butter's "Pink Shadow."
There are now plenty of cocktail bars to drink excellently and eat just as well, and Katana Kitten is another welcome addition. Cocktail Kingdom culinary director Nick Sorrentino's food menu is split three ways, between appetizers like nori (crinkle cut) fries; skewers, including a kakuni rillette with karashi aïoli; and a few "sandos." Thankfully, none of these are astronomically priced, and options range from a Fra'Mani mortadella katsu with tonkatsu meri to a grilled cheese with yuzu-kosho.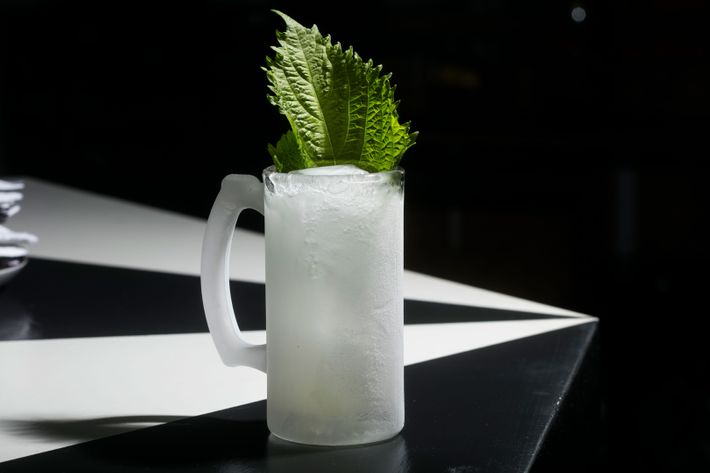 As head bartender and managing partner, Urushido has likewise divided his cocktail menu into three sections: "signatures" like an Amaretto Sour with salted plum and red shisho, fancified boilermakers, and highballs. Japan has something of a whiskey-soda obsession, which has more recently come ashore here in the States. (Suntory is pushing its Toki whiskey and a machine used to make highly calibrated whiskey sodas.) Highballs, more broadly, have been getting more attention at cocktail bars, and Katana offers five, including a Toki highball with lemon oil and the Japanese candy koume. There's also a Dark 'n' Stormy variation called the Bright 'n' Sunny, made with lemongrass-ginger tepache, and a Gin-and-Tonic with shiso.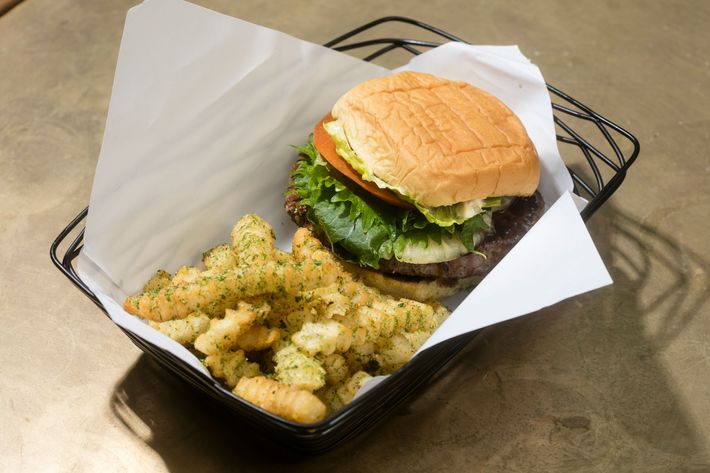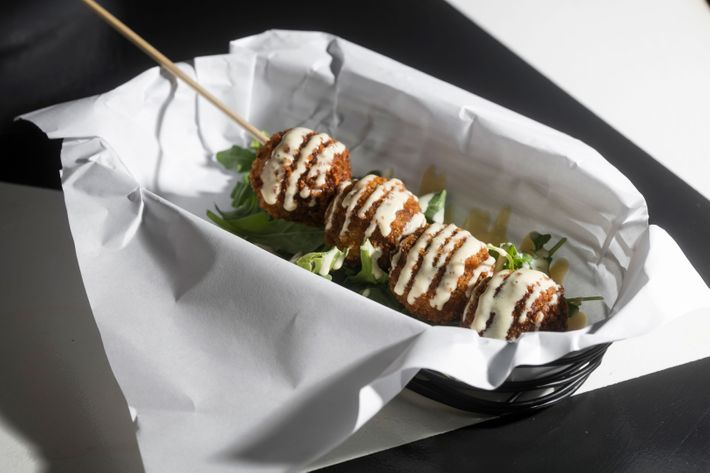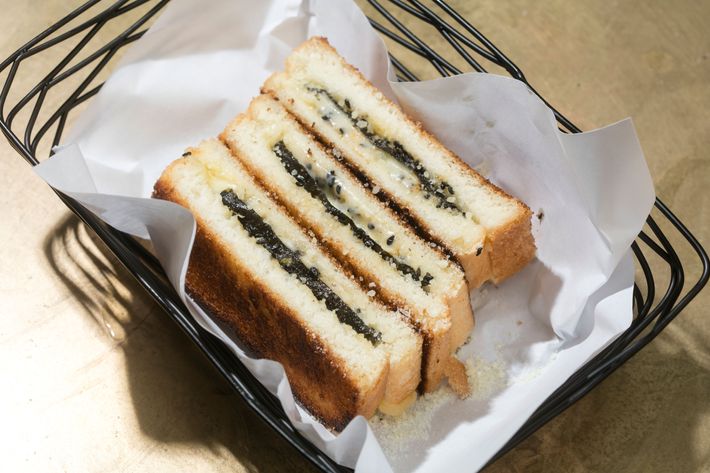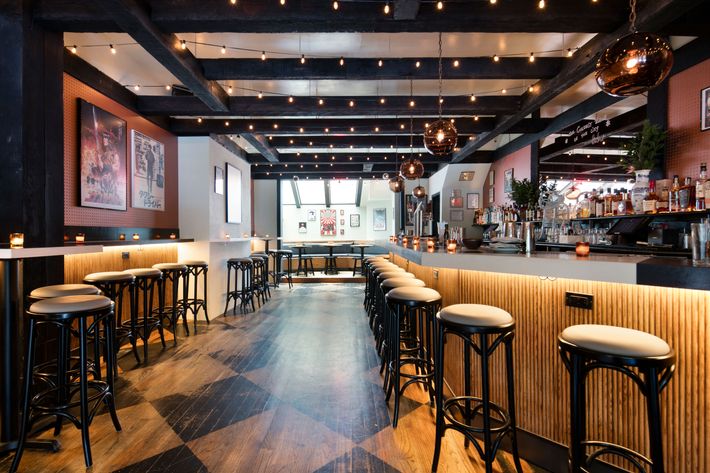 Katana Kitten, 531 Hudson St., at Charles St.; 212-243-3000