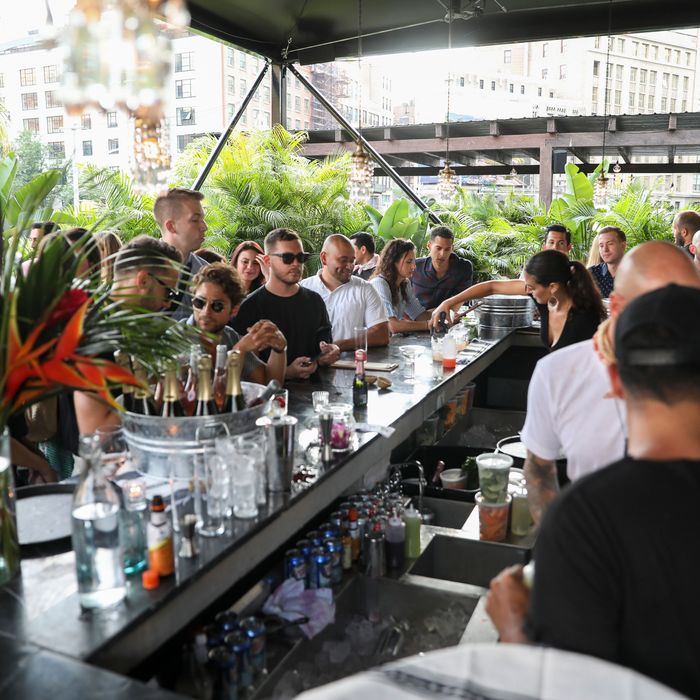 Photo: Samantha Nandez/BFA.com
Life comes at you fast, especially where Health Department inspections are concerned. (Just ask the city's street food vendors.) Now, the swift hand of rulemaking and sanitation has struck Gitano, the high-end tropical bar and palm-tree-filled restaurant located at the corner of Canal and Varick Streets in Soho.
Eater reports that just three weeks after opening, the Tulum-inspired hot spot racked up a total of 206 violation points in an inspection this week, leading the Health Department to close it down. Violations related to refrigeration, sewage disposal, bathroom issues, and more.
Customers had their reservations at Gitano canceled without explanation. A few people reached out and were given various reasons for the shutdown, ranging from "unexpected issue" to "construction." Eventually, one customer was told that the Health Department was to blame.
After being closed for service on Thursday night, the restaurant has officially reopened following a new inspection.
This post has been updated to reflect new information.