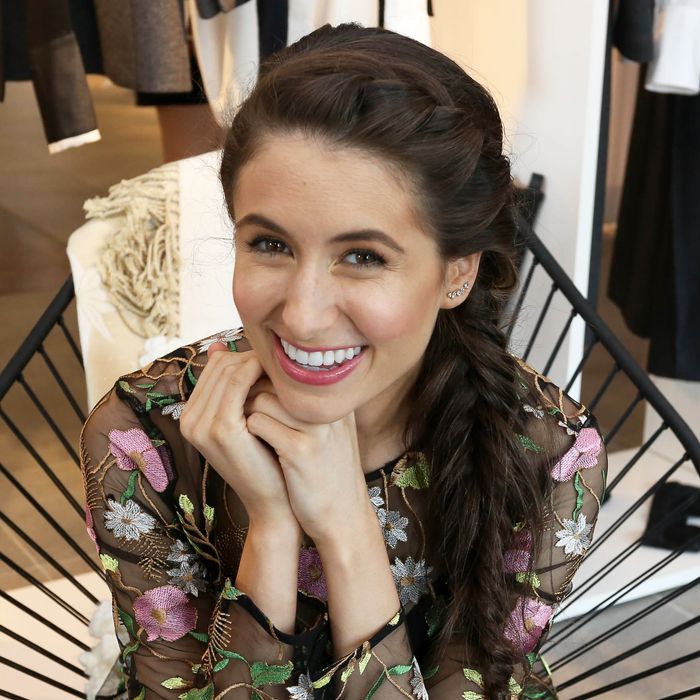 Chloe Coscarelli.
Photo: Donald Bowers/Getty Images
The war of words and lawsuits continues between Chloe Coscarelli and ESquared Hospitality, the company that "terminated ties" with the vegan chef over fast-casual hit By Chloe a little over a year ago.
Eater reports that Coscarelli has filed another lawsuit against ESquared in a bid to prevent the brand from selling a line of By Chloe products at two Whole Foods in the city. Additionally, the former Cupcake Wars star is asking for a "declaratory judgment" that she still holds a 50 percent stake in the company.
The lawsuit also rehashes the same allegations that Coscarelli made back in April when she sued ESquared for infringement and accused CEO Jimmy Haber of "sending threatening messages." Under Haber's leadership, Coscarelli claims the quality of the food at By Chloe has suffered.
"Since Chloe has been excluded from [the business], it appears that [ESquared has] cut costs and sacrificed quality, and focused mainly on trying to cash out by selling off pieces of the business," reads one section of the lawsuit. "The result has been that customers complain that [ESquared] have served, and continue to serve, poor quality food in restaurants that still bear Chloe's name, damaging Chloe's brand and reputation."
There's no word on whether this lawsuit will go to trial or be settled out of court. Meanwhile, ESquared seems focused on expansion. Its second By Chloe in London opened earlier this month, while a seventh NYC location, at South Street Seaport, will open this year.
This post has been updated with new information throughout.