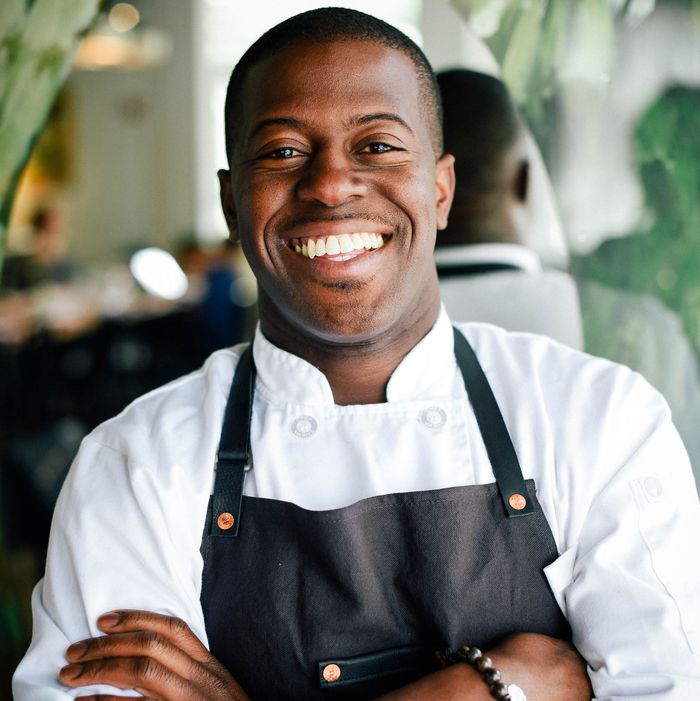 Olmsted in Prospect Heights will host Edouardo Jordan on July 30.
Photo: Shannon Renfroe
Everyone wants a piece of Edouardo Jordan, the James Beard Award–winning chef of Salare and JuneBaby in Seattle, and that apparently includes Olmsted's Greg Baxtrom.
The Prospect Heights restaurant announced a one-night pop-up collaborative dinner with Jordan on July 30. Dishes from both of his restaurants will be featured. The dinner will be walk-in-only, with doors opening at 5:30 p.m.
Jordan has racked up a whole lot of recognition since opening JuneBaby in April 2017, including three stars from Times restaurant critic Pete Wells in a rare foray outside of the city, plus appearances on the Best New Restaurant lists at Esquire, Eater, and Food & Wine. In May, he was named Best Chef: Northwest and received the award for Best New Restaurant at the 2018 James Beard Awards.