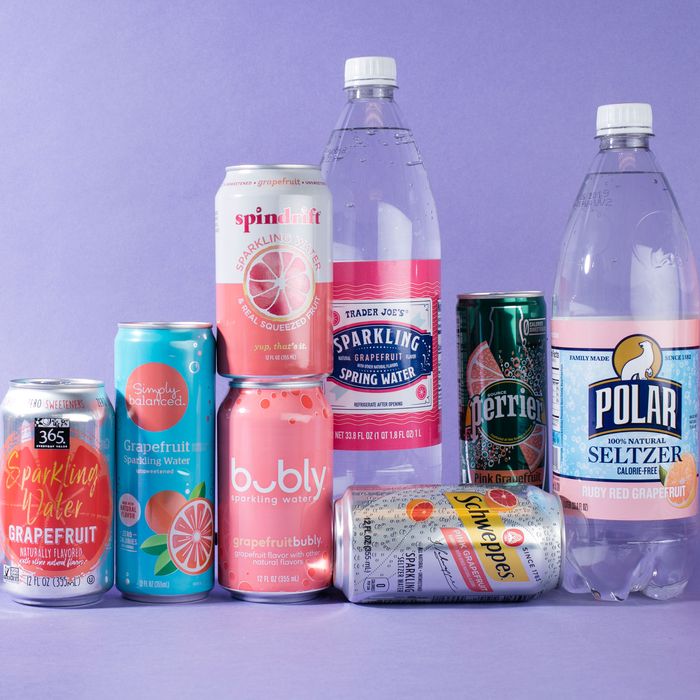 There's little debate that LaCroix has won the seltzer wars. In the $2 billion carbonated water market, the Wisconsin-born company reportedly holds a staggering 30 percent market share. Its '90s-style cans are everywhere, and the pamplemousse-fueled fever shows no signs of ending anytime soon. So it isn't surprising that other companies have attempted to get in on the action: Store shelves are now, ahem, bubbling over with zero-calorie flavored sparkling waters. But are they any good?
That's what Grub Street set out to determine when we rounded up a small tasting panel of seltzer-mad colleagues and cracked open as many seltzers as we could find. To rank them, we asked everyone to grade each seltzer on a scale of one to ten bubbles, then added everything up to determine the final score. To keep things consistent, we also only tasted grapefruit-flavored seltzers, since copying pamplemousse — introduced ten years ago and still the brand's best-selling flavor — is the clearest sign that a company is targeting LaCroix directly.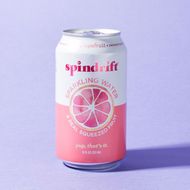 7th Place: Spindrift Grapefruit
Score: 16 out of 50 bubbles
Spindrift is something of an outlier, since it contains juice, but we included it in this panel because of its devoted fan base. Turns out it doesn't impress seltzer die-hards what with its actual use of grapefruit juice. ("Making me doubt everything about the artificial flavors that I love," wrote one reviewer.) The conclusion, though, is that it's "delicious, but NOT SELTZER."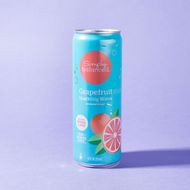 6th Place: Simply Balanced (Target brand) Grapefruit
Score: 23 out of 50 bubbles
This one reeks of grapefruit, in a bad way. In fact, the seltzer, though aggressively bubbly, tasted more like grapefruit candy than actual grapefruit, which our panel found off-putting. As one taster put it, "Tastes so much like gum."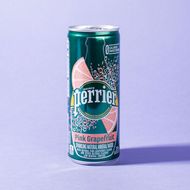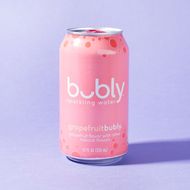 5th Place (Tie): Perrier Pink Grapefruit and Bubly Grapefruit
Score: 24 out of 50 bubbles
Descriptions of the Perrier's grapefruit offering range from "muted earthiness" to "sunscreen or moisturizer," while Bubly — PepsiCo's Johnny-come-lately in the already-crowded market — doesn't deserve its name and misses the mark with its almost chemical and artificial flavor. (According to the PepsiCo website, Bubly's natural flavor is derived from "essences or extracts of substances found in nature such as spices, fruits, fruit juices, vegetables, or herbs.") Neither warrant a second sip.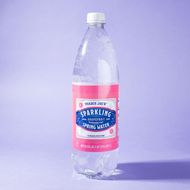 4th Place: Trader Joe's Grapefruit
Score: 28 out of 50 bubbles
TJ's eked out its fourth-place finish by being as "inoffensive" and "middle-of-the-road" as possible while delivering "medium effervescence." The grapefruit here is more like an undertone than an actual flavor. Muted, but also a bit underwhelming.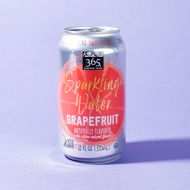 3rd Place: Whole Foods 365 Grapefruit
Score: 29 out of 50 bubbles
The fizz is solid even if our tasting panel found the grapefruit-ness to be a bit soft. Per one panel member: "Flavor very mild; kind of evaporates on the tongue. Not assertive enough?"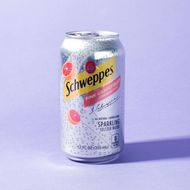 2nd Place: Schweppes Pink Grapefruit
Score: 32 out of 50 bubbles
Schweppes has made carbonated water for more than two centuries. So, it's no surprise that they know what they're doing. The bubbles are small, sharp, and kind of scrape your tongue in the most pleasant way. "Similar to LaCroix, but a little sweeter on the taste buds."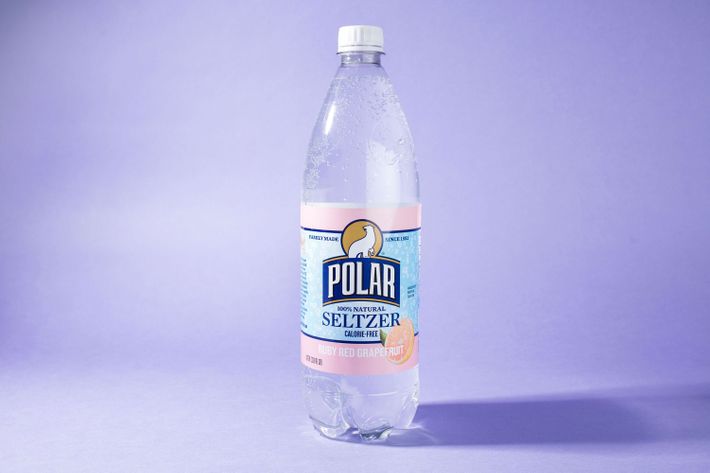 1st Place: Polar Ruby Red Grapefruit
Score: 35 out of 50 bubbles
Grub Street suspects existing brand loyalty played a part in Polar's victory, but the fizzy water nevertheless delivered when it came time to taste. It got ten points for its great "nose" and another ten for the "distinct grapefruit flavor" from two of our tasters, and exhibits "great bubbles" that are on the smaller side. In fact, one taster even went so far as to say they prefer Polar to the almighty pamplemousse, but Grub Street's official stance is: We don't know if we'd go quite that far.