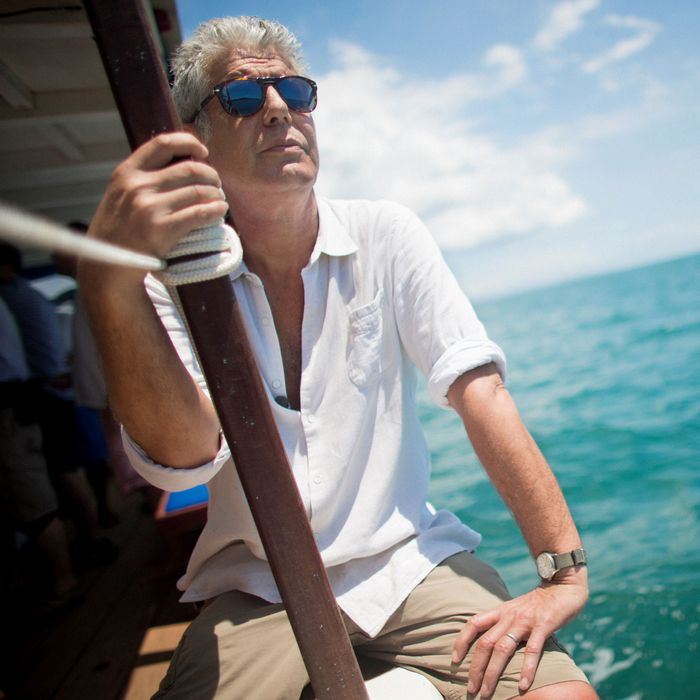 RIP.
Photo: Mario Tama/Getty Images
Anthony Bourdain was found dead in a hotel room this morning, in what is being characterized as a suicide. He was in France, doing what he did better than anyone else (working on his show Parts Unknown) with his great friend, the chef Eric Ripert.
His mark on the food world and culture was absolutely indelible. If you were interested in food, it's probably because you read or listened to Bourdain talking about working in restaurants or about this one bun cha he ate in Vietnam. Or, if not, it's because you were influenced by someone Bourdain had influenced. Particularly in Parts Unknown, he put food in its rightful place as part of a bigger conversation about people and culture.
You cannot overstate his influence, and his voice and fearlessness will be deeply missed by the world. For many, he lived a life — both in what he did (the traveling and eating) and how he did it (with fearlessness) — they wanted. In the wake of his death, chefs, journalists, artists, and pretty much everyone has been sharing remembrances.