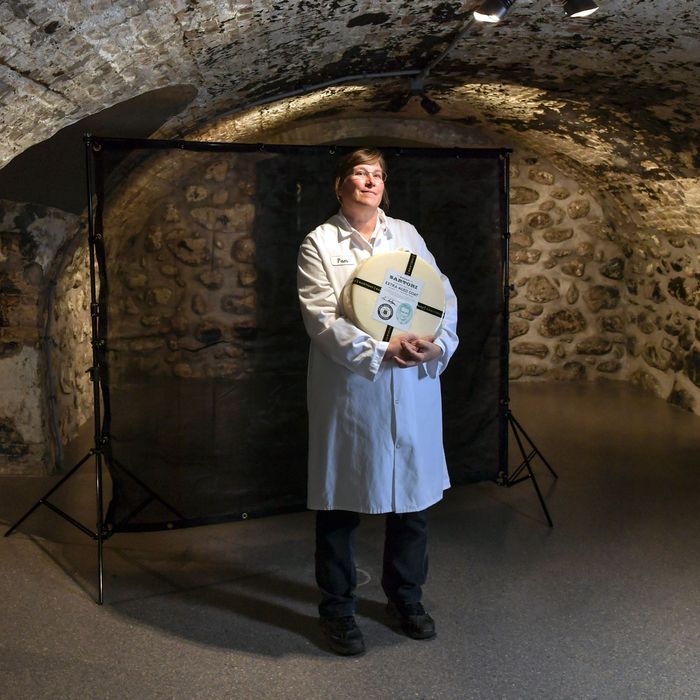 Trump's tariffs are making American cheese producers feel lonely.
Photo: Toni L. Sandys/The Washington Post/Getty Images
President Trump's trade war isn't just affecting manufacturers like the maker of America's most iconic motorcycle. It's also hitting home among American cheese makers in some of the very places that elected and support him, like Sheboygan County, Wisconsin. As a result of Trump's aluminum and steel tariffs, the American dairy industry now faces major tariffs on exports to Canada, Mexico, and other countries. Meanwhile, the European Union is seizing the opportunity to take advantage not only in markets where American producers have exported heavily, but also in markets like China where it's a brave new world for cheese.
One Wisconsinite cheese man has a grim prognosis: Jeff Schwager, the president of Sartori Company, tells the New York Times he "could see us getting to the point where we're dumping our milk in the fields." The ripples in all that spilt milk would affect the 100 Wisconsin dairy farms that Sartori gets its milk from. It's extra sour milk because while Trump has railed against trade deals like NAFTA, they've benefited the dairy industry. New markets would've been opened by the Trans-Pacific Partnership, from which Trump withdrew right at the start of his term.
The U.S. Dairy Export Council's Jaime Castaneda says that it particularly burns to see this happen in Mexico, where American cheese makers built a market for Italian cheese. Now, the European Union is signing agreements in countries including Canada, Mexico, South Korea, and Vietnam. In Mexico, the E.U. signed a deal that should cut tariffs on European cheese and create more protections for European cheese names. Ongoing legislation has led Sartori to label its asiago cheese as "Sartagio" — and Schwager claims sales have subsequently dropped 30 percent. As Schwager sees it, the E.U. is seizing the opportunity to win a trade war while, he tells the Times, American producers "play with one arm tied behind our back."
Other food producers could suffer as well. Earlier this month, it was reported that Iowa pork farmers could suffer $560 million in losses due to a pork tariff in Mexico, the largest export market for American pork. China also levied a 25 percent pork tariff against American farmers, a double whammy for farmers.