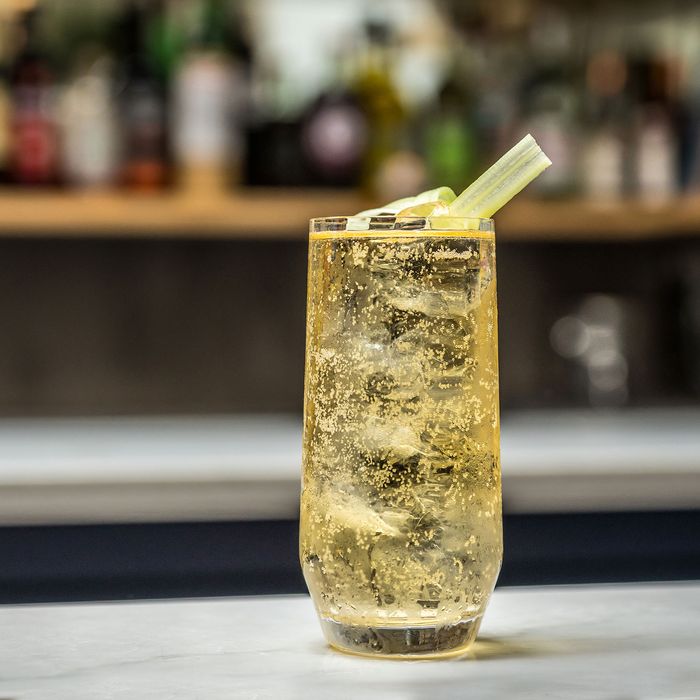 The Colorless Tsukuru with Japanese whisky, celery-coconut bitters, and soda.
Photo: Noah Fecks
Donna is one of New York's funnest cocktail bars. They keep it loose while serving some of the city's best cocktails (to start: the mai tai and Brancalada), in a place that feels like a tropical getaway on quieter weeknights and like a party somewhere in Mexico City when it gets raucous. It's a type of bar, in other words, that New Yorkers could always have more of, and now they do. Last night, owner Leif Huckman opened the Hidden Pearl in the back of Greenpoint ramen restaurant Wanpaku.
Six years ago, when Donna opened, most cocktail bars were of the bourbon-soaked, dimly lit, faux-speakeasy sort. It was a breath of balmy, tropically fresh air, inspired in part by Huckman's mother's Honduran ancestry. With the Hidden Pearl, Huckman similarly wants to upend expectations and create something transportive. "The first thing that caught my attention here, obviously, was the skylight because we were looking to do this speakeasy-style space, and it plays against your expectations," he says. "When I think of those places, I think of a dark, dungeon-y kind of space, and this isn't that at all. It's very light and airy."
That's not at all what this bar looks like. There's shiplap decorating one wall; a golden bar spigot, golden cocktail shakers, and long-necked, gold light fixtures that hang from the ceiling; and both the bench and a section of the floor have a dimpled surface that recall fish scales. The navy-blue paint on the bar and benches, in particular, makes the space feel like a bar on a wealthy (but tasteful!) tycoon's private boat. "It almost has that kind of New England oyster-shack vibe to it," Huckman says. "Like we were doing a Japanese clam shack or something like that. Which seemed appropriate."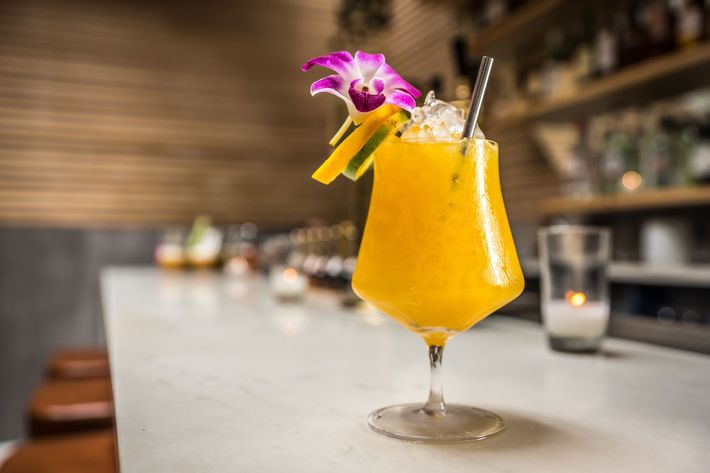 The Hidden Pearl keeps its sister bar's tropical inclinations, but brings them to a new place: Japan, and more specifically, Okinawa. "We definitely wanted there to be certain odes to Japan, without being heavy-handed," Huckman says, as an obvious nod to their partners here, the owners of Wanpaku. So there's something from the Japanese pantry in nearly all the drinks from husband-and-wife team of Donna beverage director Jeremy Oertel and Nitecap owner Natasha David. White miso gets infused into bourbon for the boozy Windrush Generation, Japanese whiskey is mixed with yuzu-kosho for the Kariyushi Club, and simply shochu in the cucumber-y Hai Sai!
Highballs are big in Japan, and David and Oertel have a whole menu section of them. "I used to just drink gin-and-tonics before all these cocktails came around," Oertel says, "and I forgot how delicious they are." But as in Japan, these aren't just sloppy whiskey sodas. There is, of course, a (Japanese) whiskey soda, accented with celery-coconut bitters. Umeshu gets mixed with Oloroso sherry and orange bitters, and there's the best sort of gin-and-tonics — the one that's just slightly spruced up with an aromatic liquor. In this case, that's yuzushu, the lightly alcohol yuzu-sake that's like a Japanese limoncello. To go with the drinks, there's a menu of mostly bar snacks. Think fried gobo chips, crispy rice with spicy tuna, and uni toast, plus a couple more "adventurous" dishes like bonito stomach with cucumber and a single dessert of mochi ice cream.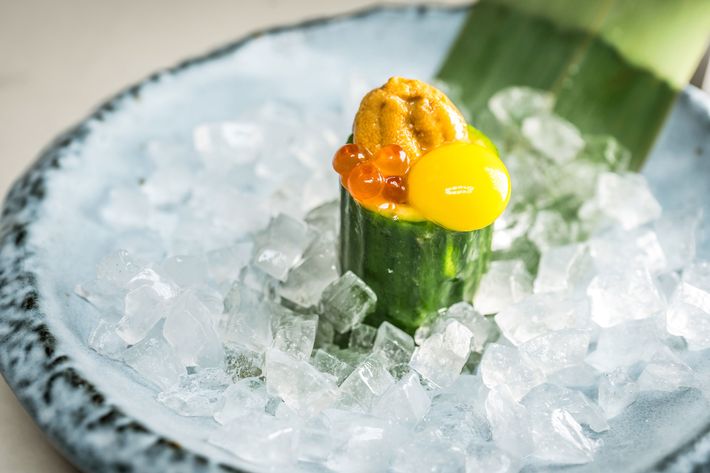 One way in which the Hidden Pearl is different from its predecessor: It's much smaller, with just 18 seats. It won't be the same high-volume, frenetic place. There'll only be seated service, and they're trading DJs for reservations. For David and Oertel, this presented an opportunity to reach a little higher than at Donna with the spirits and glassware. "We don't have to worry about all the glasses breaking," Oertel says. Still, they won't stray far from their roots at Donna.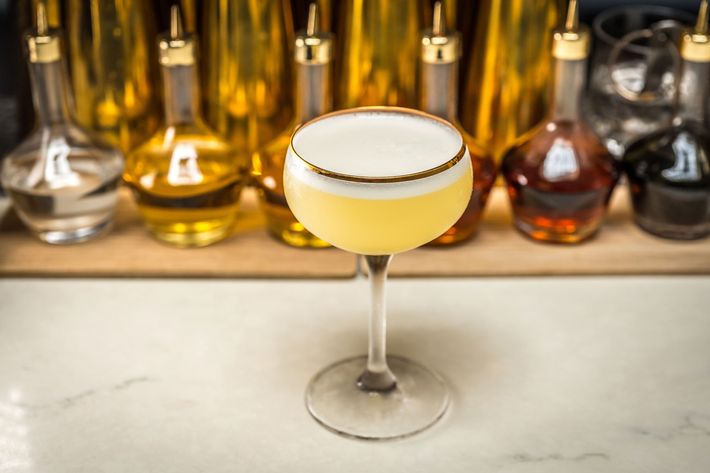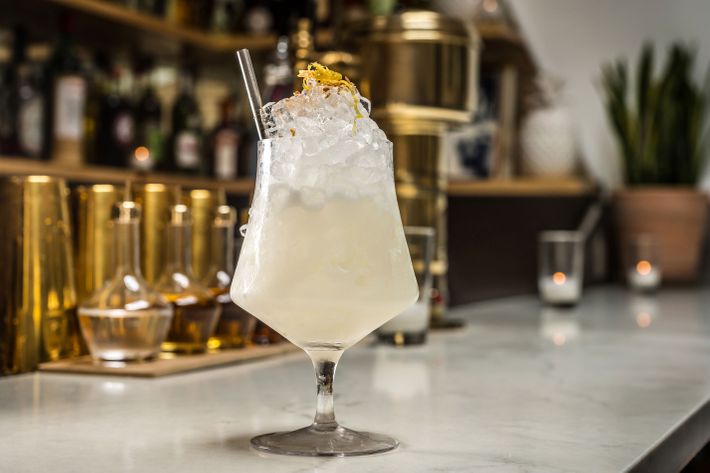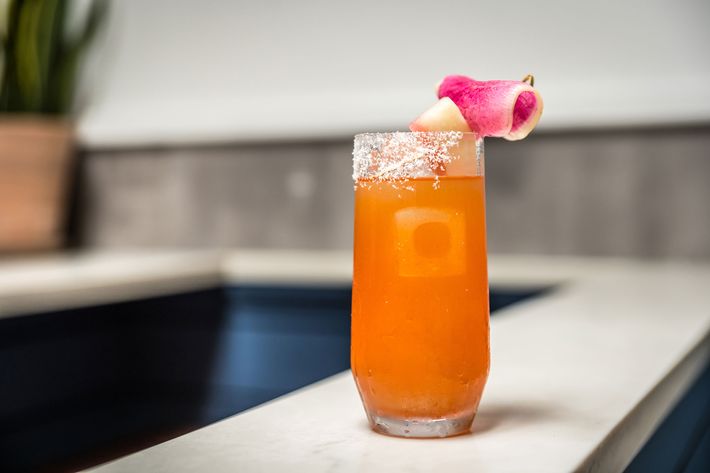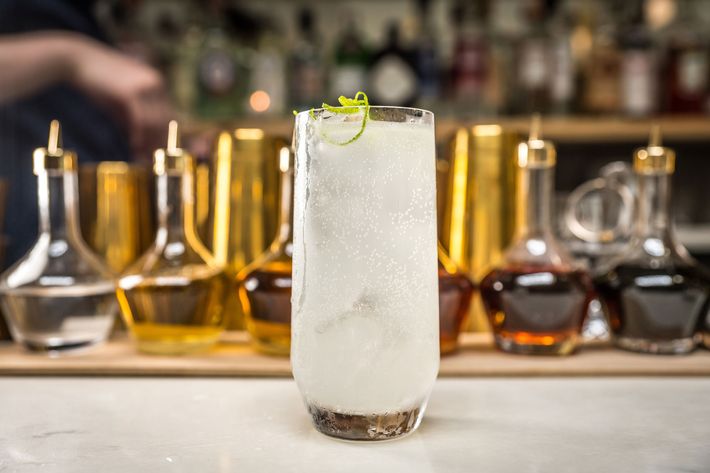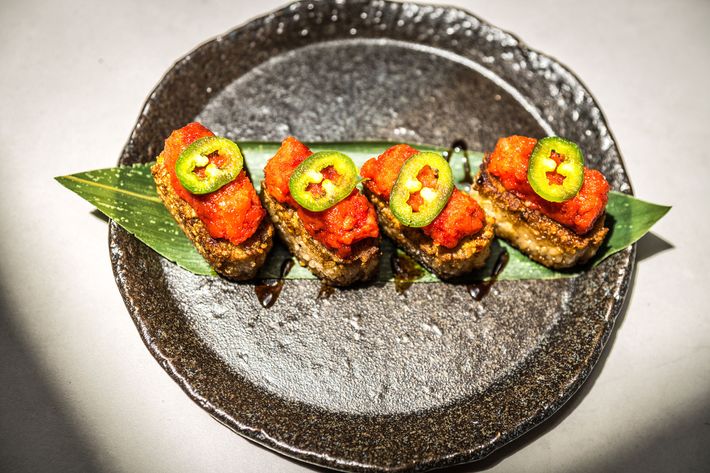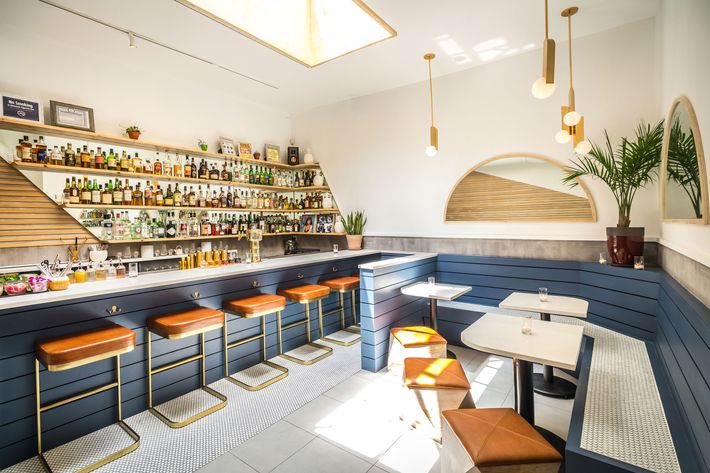 The Hidden Pearl, 621 Manhattan Ave., at Nassau Ave.; 718-383-3291