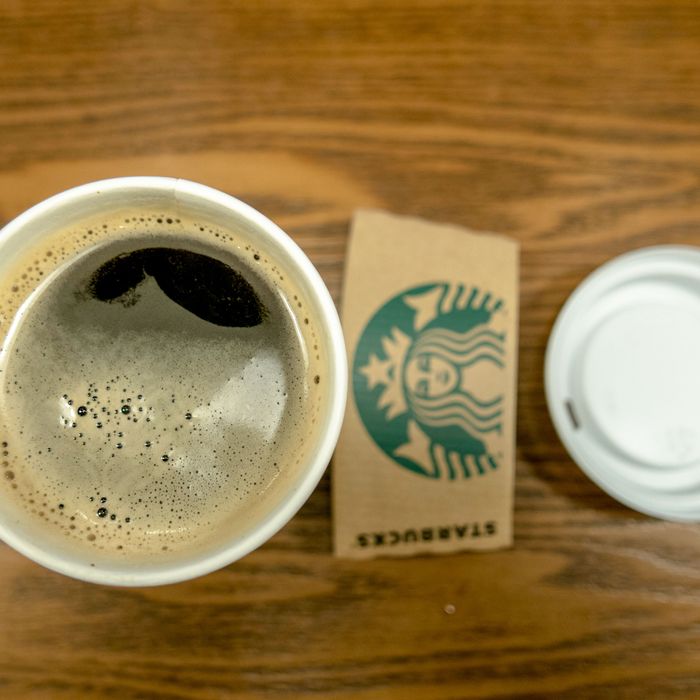 Photo: Zhang Peng/LightRocket via Getty Images
In case you missed it, Starbucks's reputation is in the dumps. A major part of that is the controversy surrounding the arrests of two black men in a Philadelphia Starbucks in late April.
But perhaps a minor part of the coffee chain's growing unpopularity may be the continued rise in the cost of its drinks. Today, The Wall Street Journal reports that the cost of brewed coffee has officially been raised by 10 to 20 cents across all U.S. Starbucks.
A spokesperson claims the price hike has nothing to do with the racial-bias training day that took place late last month, costing the company $12 million in lost revenue. Instead, the new prices are in response to a 9 percent increase in operating cost and a 13 percent increase in cost of sales, which includes rent, in the first half of the fiscal year.