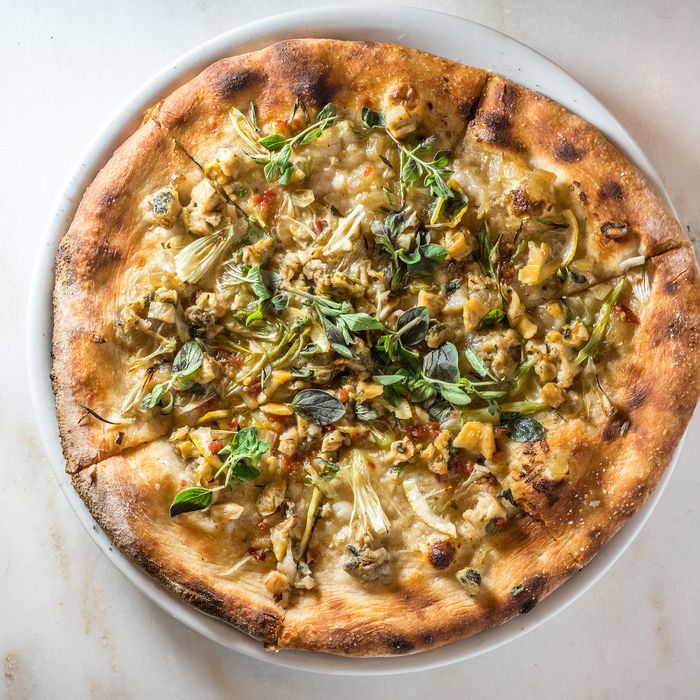 Clam pizza with lemon and pickled chili.
Photo: Noah Fecks/© Noah Fecks
Between Bobo, Rosemary's, and Claudette, Carlos Suarez has a knack for opening hits in the West Village. They're pretty, places that feel very much of the neighborhood right now, and neighborhood residents respond by making them very popular. The cooking isn't fussy, and it won't knock you back with creativity; Suarez's chefs focus on comfort first and foremost. It shouldn't have come as a surprise, then, that he's broken out the pizza peels for his fourth neighborhood spot, Rosemary's Pizza.
To run the kitchen, Suarez has brought along Rosemary's chef Wade Moises. His pizza isn't thin and crispy bar-style, trendy Roman, or Detroit-style squares, but good old-fashioned Neapolitan pies. There are seven items on the opening menu, covering all of your standards, with some twists and turns to keep things interesting. The guanciale comes with smoked mozzarella, but also the unusual addition of burnt orange, and the pepperoni gets an extra helping of pork via 'nduja, and the lion's mane and oyster mushroom comes with Fontina and apple. For the clam, they're making it in the style of the now-shuttered Franny's with lemon and pickled chili. Should you be so inclined to eat something besides slices, the menu also includes some salads, like sweet peas with roasted onion and Pecorino Toscano and spuntini including spicy chickpeas.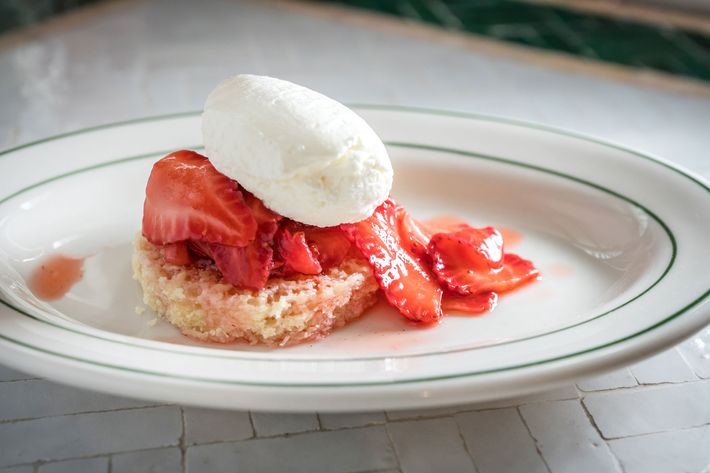 While it's a pizzeria, as much focus appears to have been put on the sweet side of the menu. Sugar fiends will be happy to hear there's a whole menu of affogato, including the Manhattan Special, with coffee soda and cacao nibs, and Amaro Dolce, with amaro Borsci and walnuts. More exciting, though, is that the great local bakery Mah-Ze-Dahr — makers of some of New York's finest cake, cheesecake, and doughnuts — will contribute two seasonal desserts. To start, that means a Tristar-strawberry shortcake and a malted chocolate budino with crystallized cacao nibs.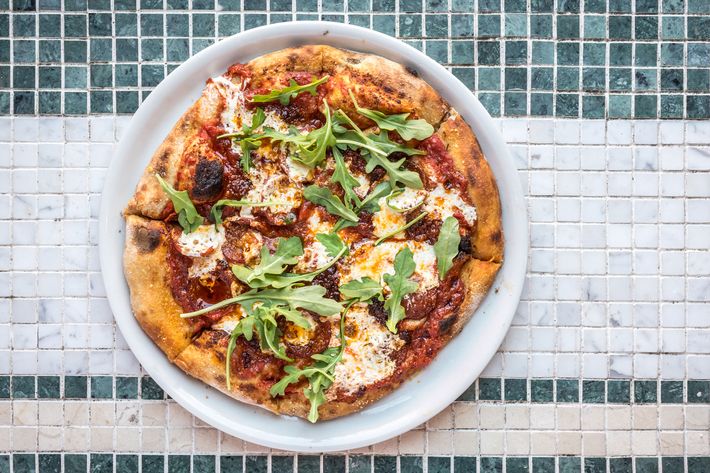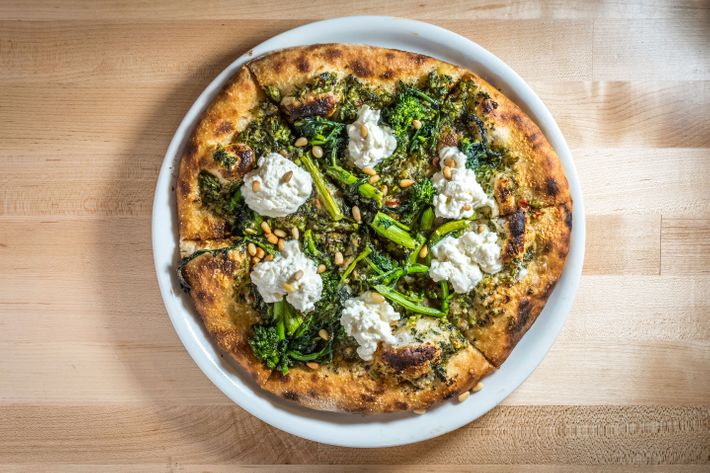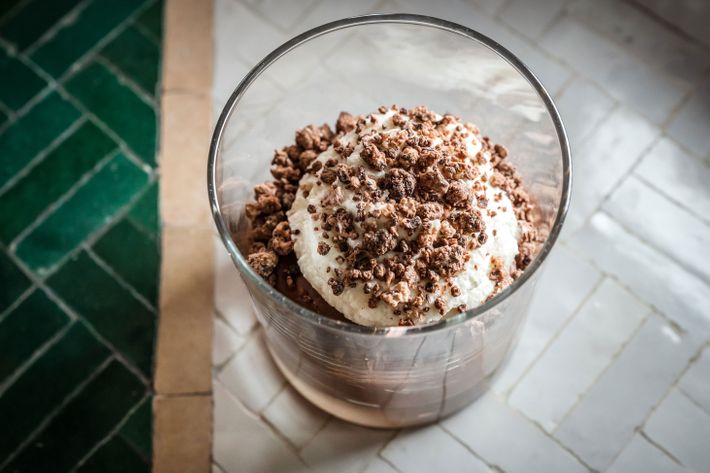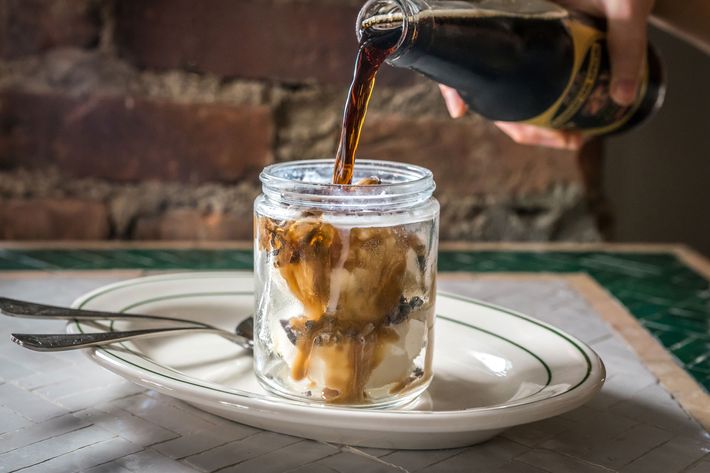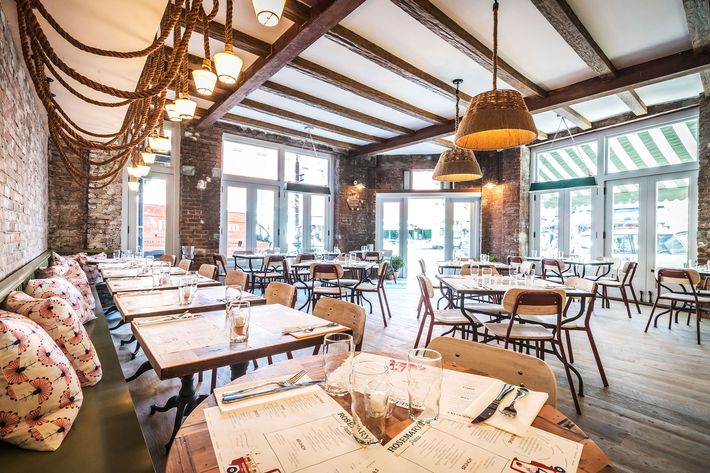 Rosemary's Pizza, 1 Perry St., nr. Seventh Ave.; 212-647-1818