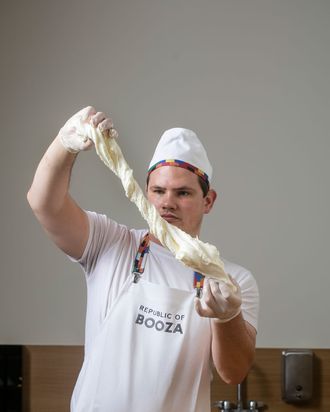 The long stretch.
Photo: Melissa Hom
Middle Eastern booza (and its Turkish counterpart dondurma) is the showboat of the ice cream world. It has the flexibility of Gumby, a dessert you can stretch, bend, and do acrobatic things with. Salep, ground-up orchid tuber, and mastic, a piney plant resin, give it elasticasticity, and also do wonders in the flavor department. It's chewy and dense, so it packs more concentrated flavor and, literally, lingers on your tongue. The stuff is also really hard to find here. You can get it at Cedars Pastry in Brooklyn or pick up a pint of Lezzetli, though that stuff is more of a hybrid with American ice cream. Starting Monday, you can add another spot for all your chewy ice cream needs: the Republic of Booza in Williamsburg.
"A lot of people speak about gelato as being superior to ice cream because it's churned at a slower speed and has less air. It has that silkier, creamier kind of thing going on.  Booza is like that — times ten," says Michael Sadler, one of the shop's owners.
Sadler is a former Oxford scholar who describes himself as a "recovering academic." He studied philosophy and Arabic, and first tried booza while traveling in the Middle East. While there before graduate school, he met another Oxford-bound student in Tamer Rabbani. Quick friends, they're now business partners in the ice cream shop. Rabbani brought his childhood friend Mohammed Makki into the fold, as well, and the last, essential piece of their frozen puzzle: Jilbert El-Zmetr. Rabbani was on a business trip to Australia when he met El-Zmetr, who with his sister Tedy Altree-Williams started a packaged booza company in 2011. Down under, El-Zmetr was working with just traditional Middle Eastern flavors. Sadler and Rabbani, though, wanted to try new things with booza and serve all sorts of flavors — something El-Zmetr was keen to do, as well.
"We all thought it had a ton of unlocked potential," Sadler says. "It's a tremendous vehicle for flavor. It's actually got the most flavor intensity."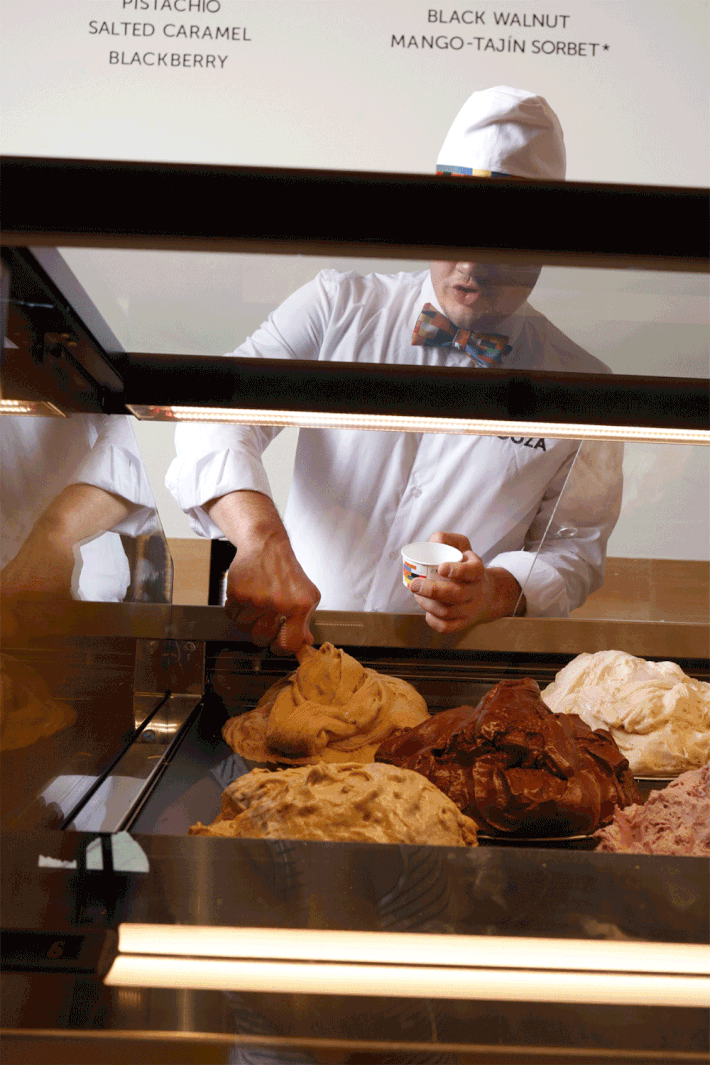 They're serving the traditional qashta or candied cream, but it's just one of 35 flavors El-Zmetr has created. There are classic American ones like black raspberry, rocky road, and salted caramel. They've also airlifted ideas from everywhere, from the the Philippines for halo halo, to Spain for the horchata de chufa, to Peru for lúcuma, a fruit compared to sweet potato. There are a couple handfuls of "experimental" flavors that are more savory or acidic, like saffron-peppercorn, and a few salep sorbets in like bloody Mary.
"You can't pull the sorbet like you can with booza. You can't get the full wingspan," Sadler says. "But when you scoop it up, you'll see it has that slightly elastic pull to it."
The design of the space is the minimalist chic you see at places like the Japanese dessert shop the Little One. It's all blonde wood and off-white walls, one of which is decorated with concentric circles and triangles. Not that they need much color, literal or figurative. Booza is enough of a show itself.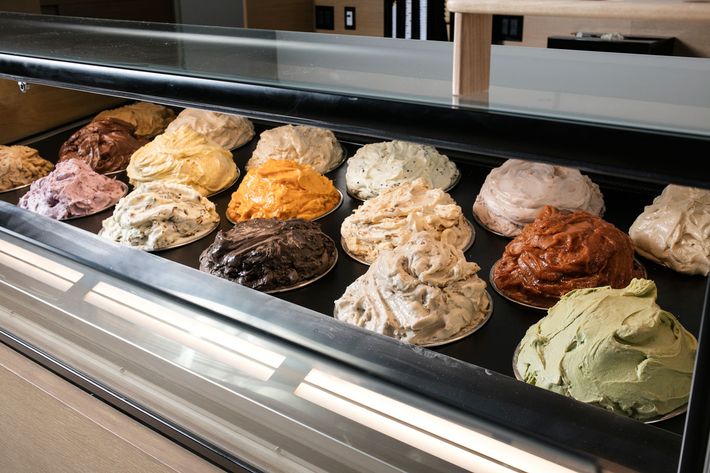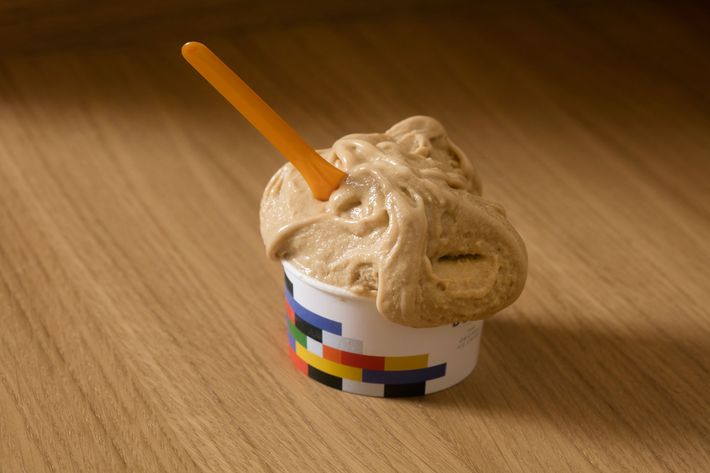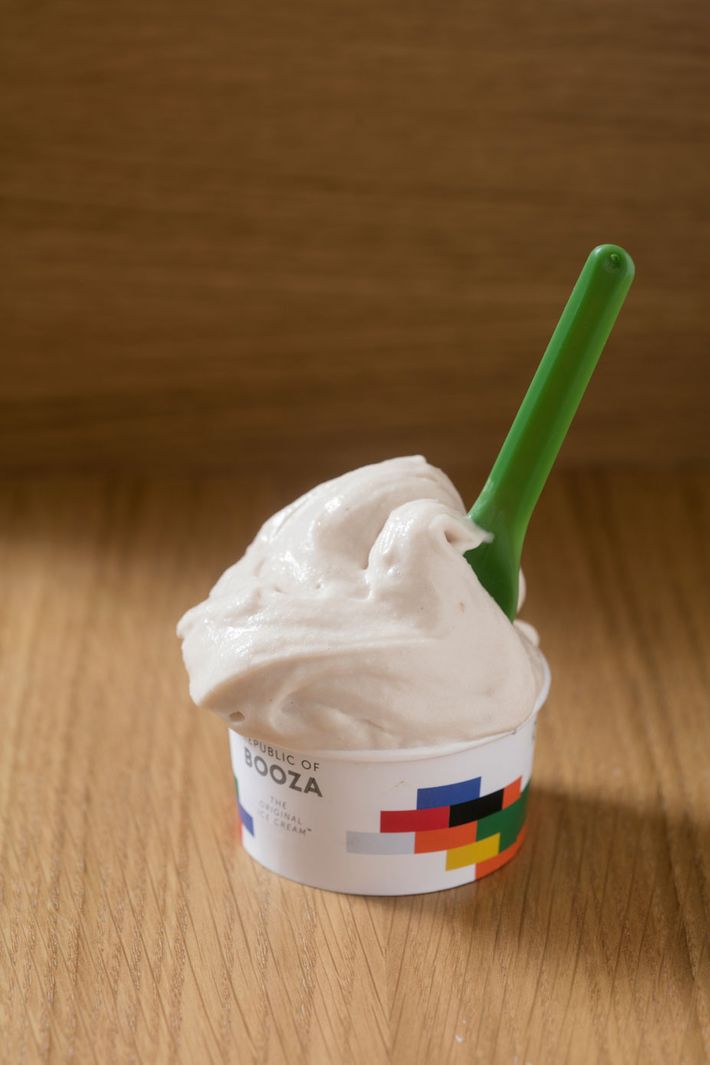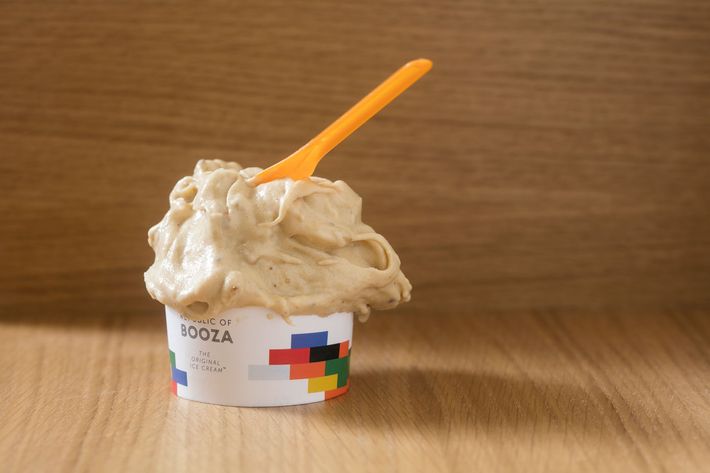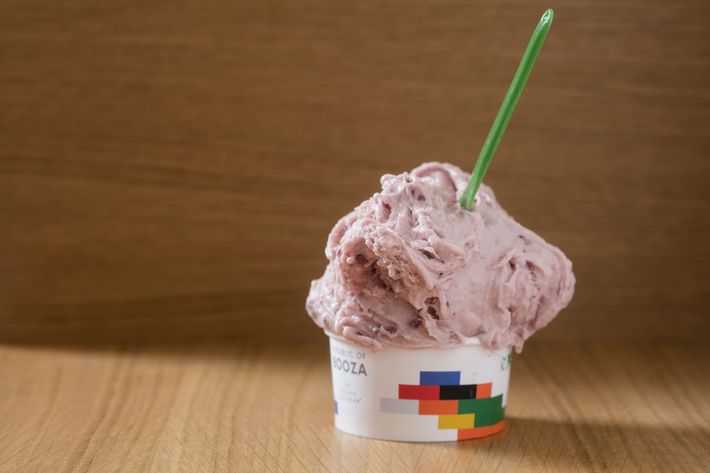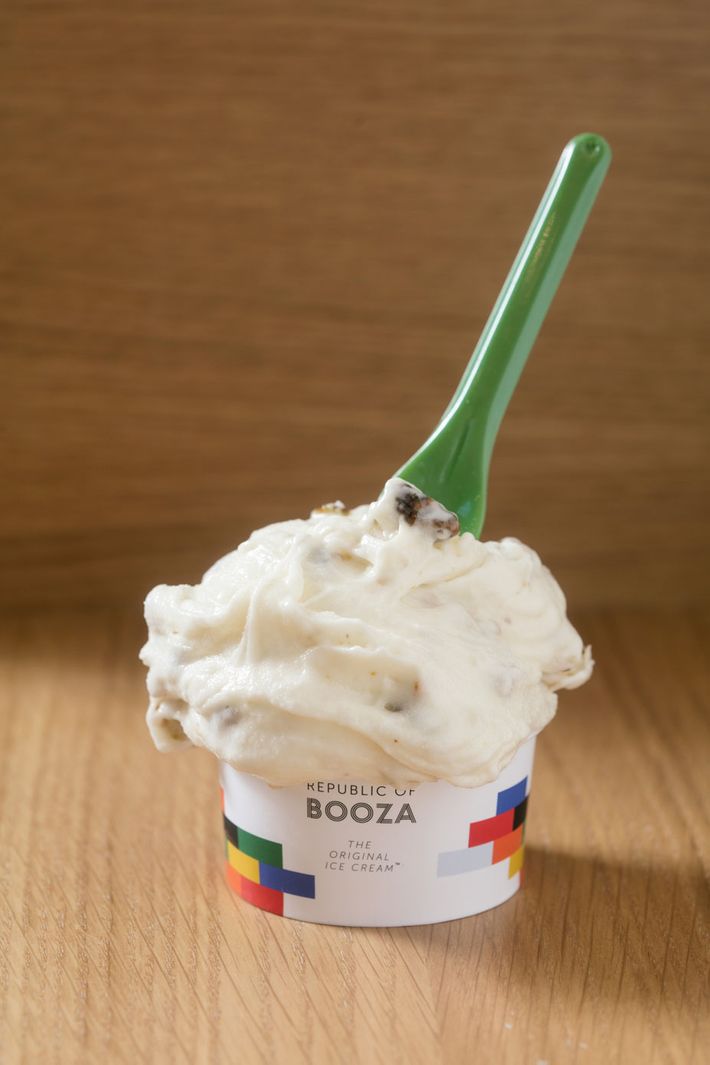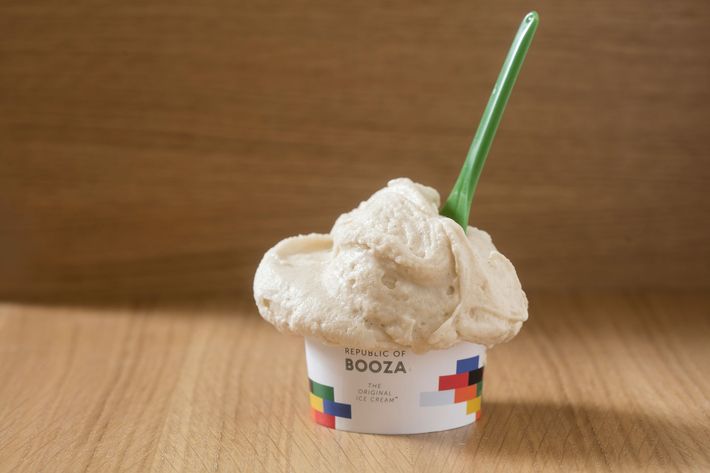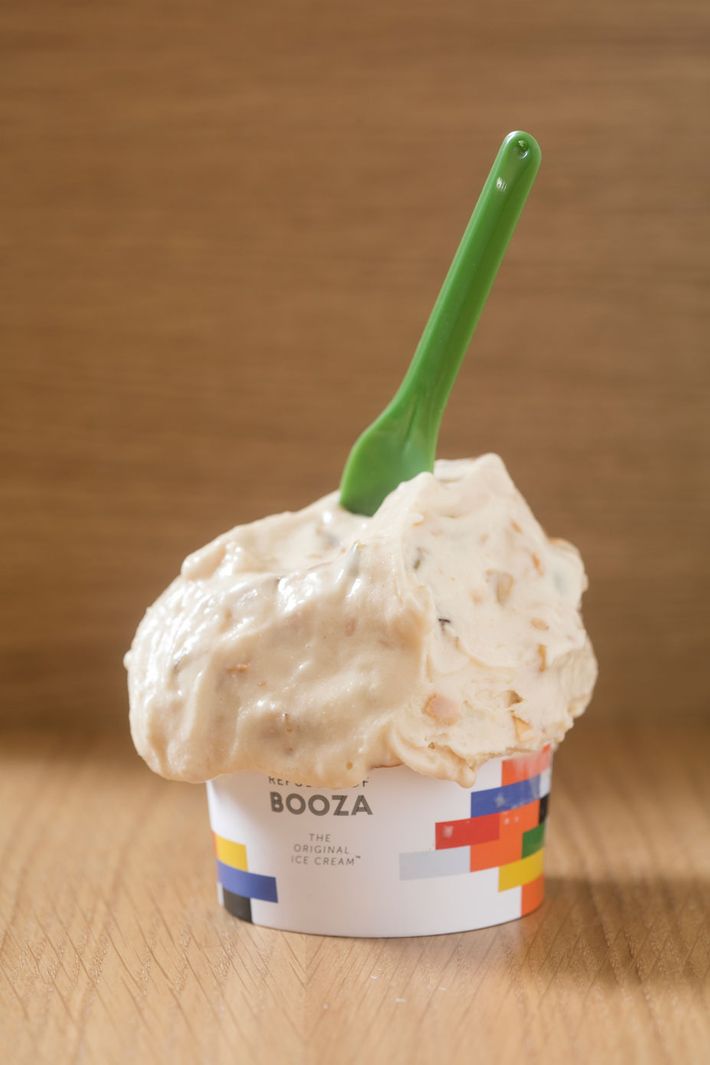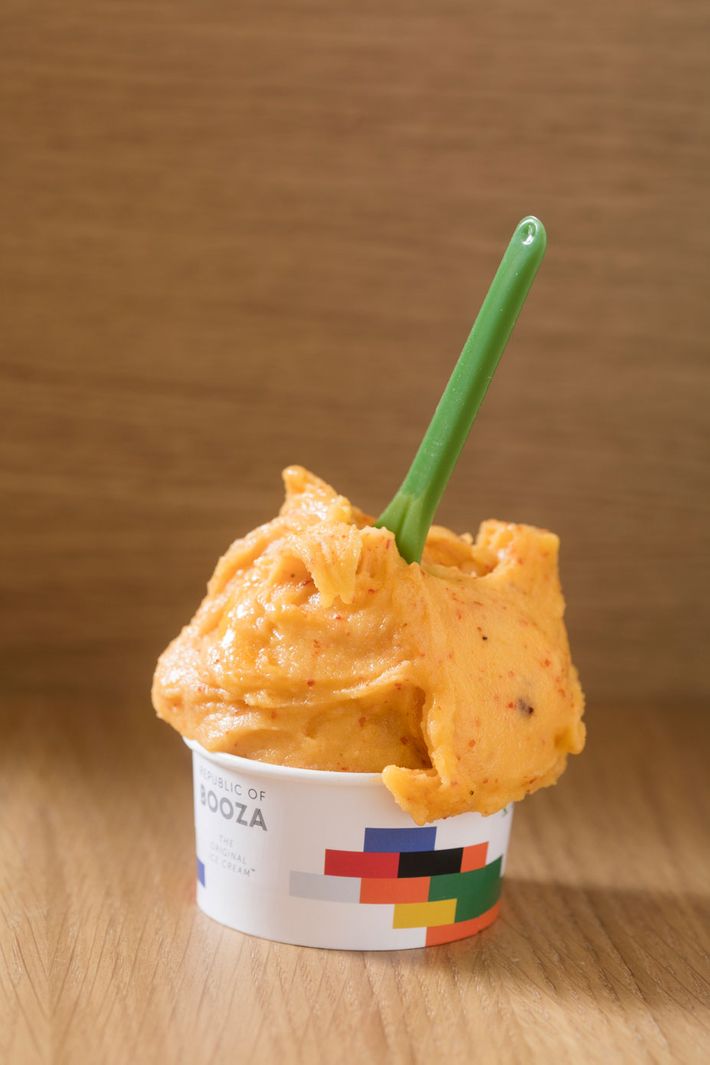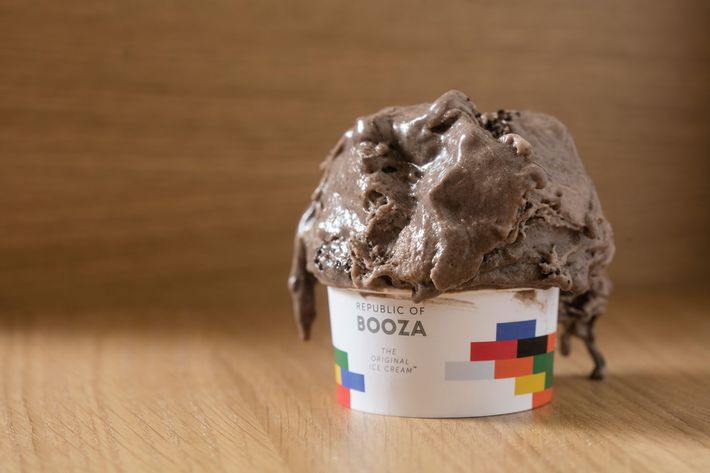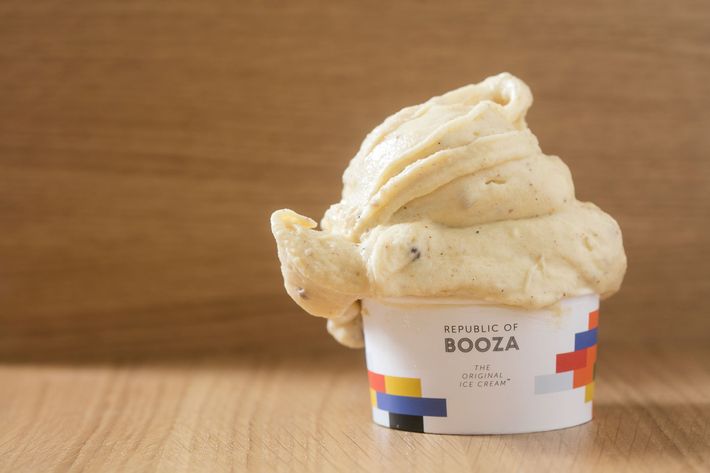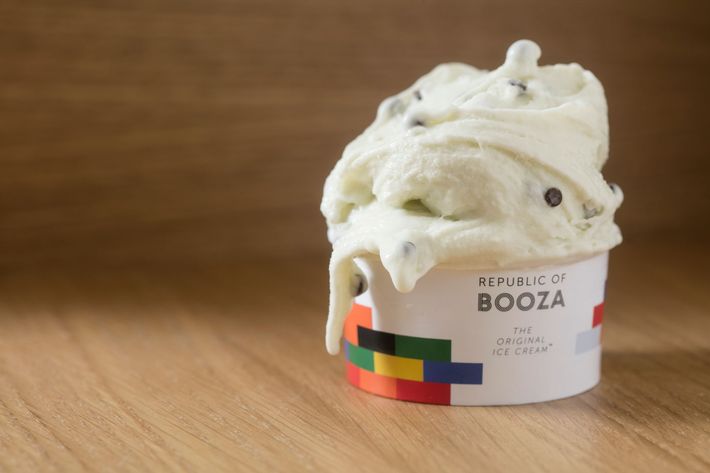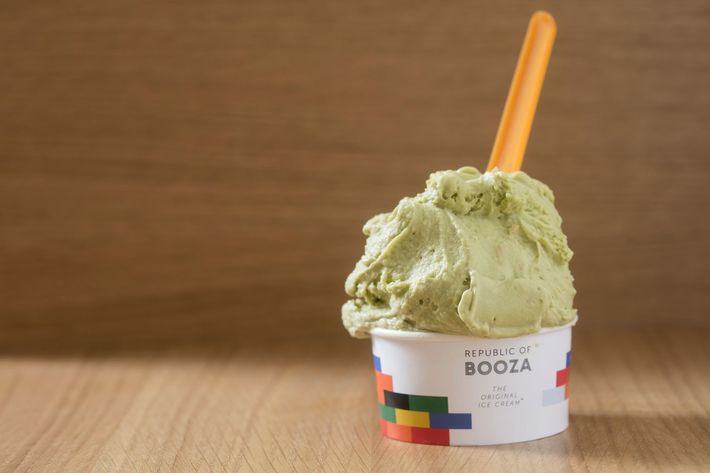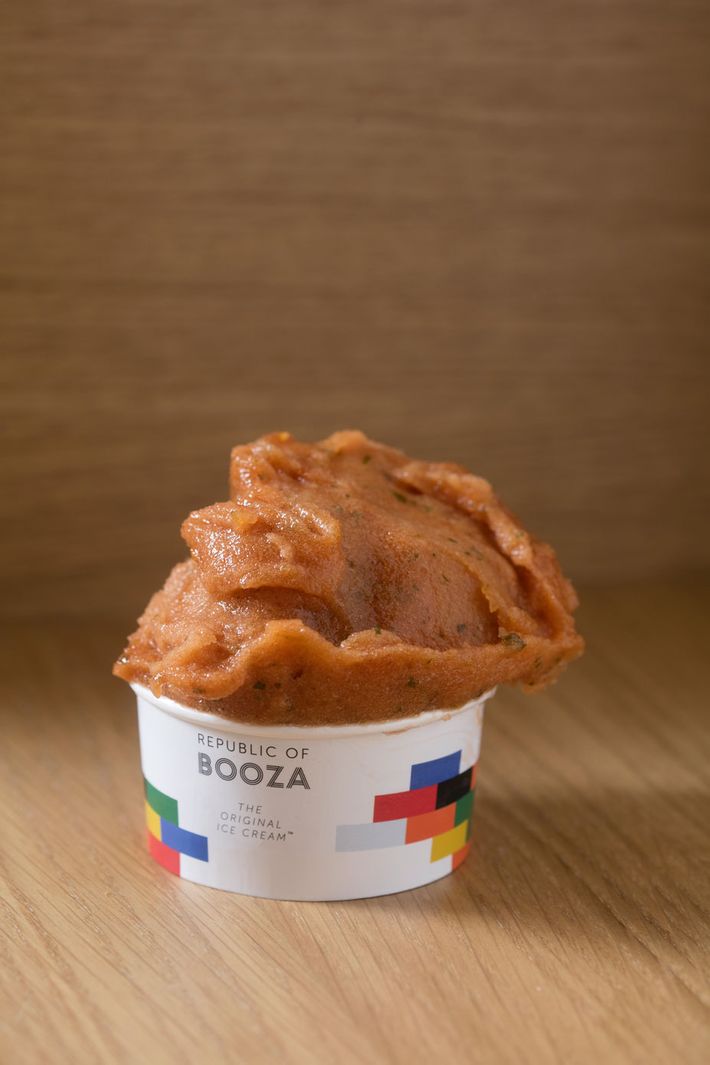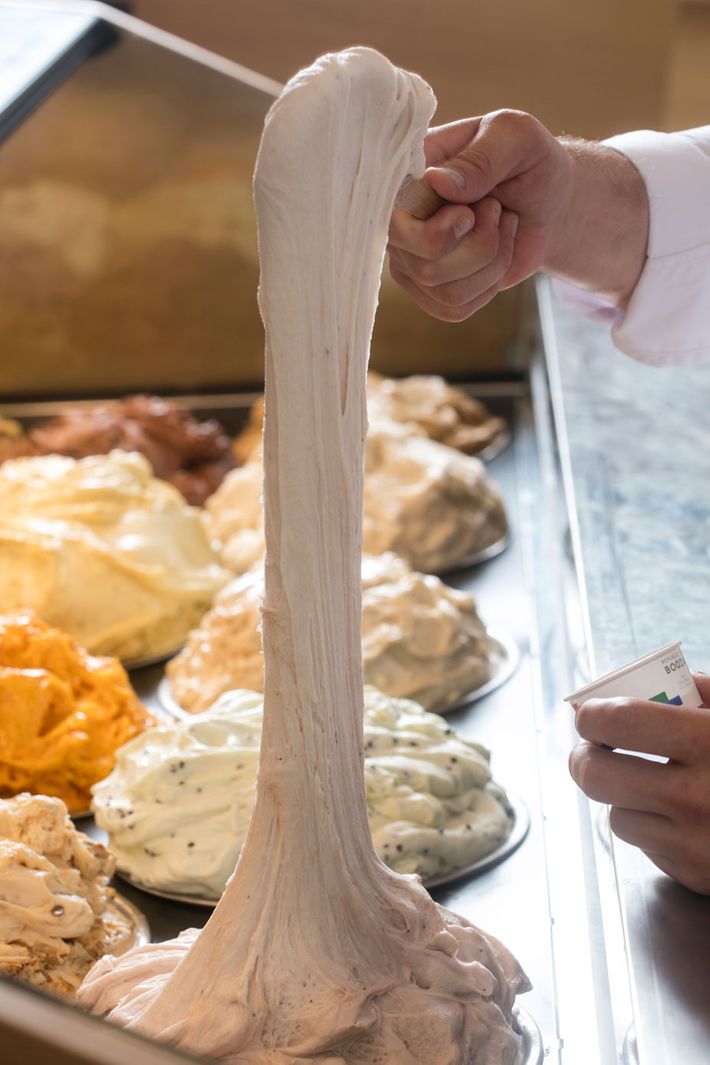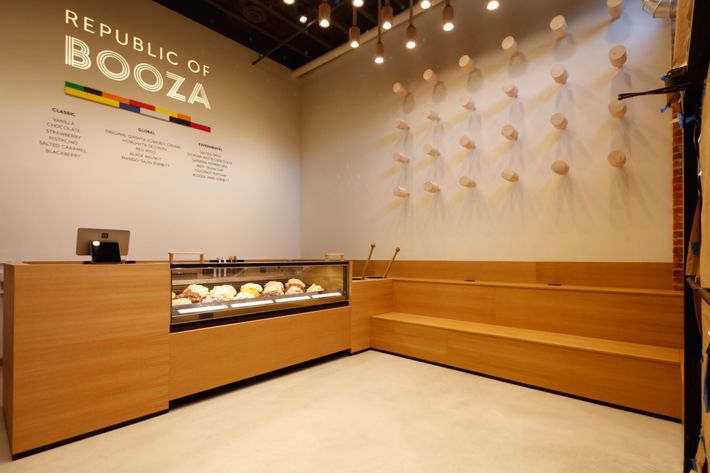 Republic of Booza, 76 N. 4th St., nr Berry St.; 718-302-500