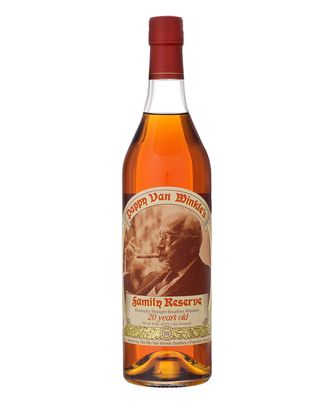 Police recovered 20 cases of Pappy Van Winkle.
Photo: Pappy Van Winkle
The ringleader of Kentucky's most notorious bourbon bandits, Gilbert "Toby" Curtsinger, was sentenced to 15 years in prison, after stealing tens of thousands of dollars worth of bourbon from the Buffalo Trace and Wild Turkey distilleries. The hot booze included Pappy Van Winkle, America's No. 1 trophy bourbon, of which police seized back 20 cases in 2015.
The former distillery worker was sentenced today, after pleading guilty last year to receiving stolen property, theft by unlawful taking, and other charges. Curtsinger was indicted in 2015. According to authorities, he made off with the bourbon in a pickup truck and covered the contraband with a tarp.
On the bright side, the bourbon that begins being aged this year will probably be really good in 2033 when Curtsinger's sentence is up.