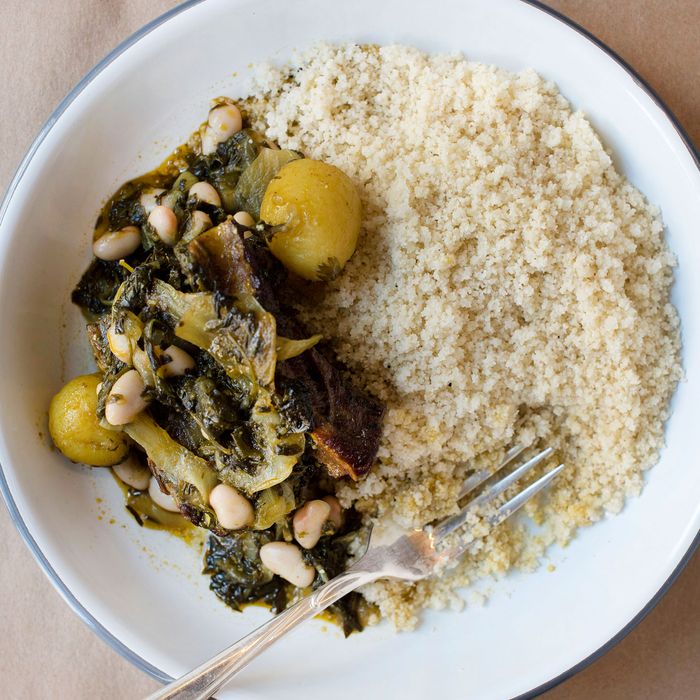 Kish-Kash's couscous with braised short rib, Swiss chard, beans, and potatoes.
Photo: Liz Clayman
Couscous is many things: a granular pastalike ingredient, an elaborate dish containing said ingredient, a storied Berber invention and staple of the Maghreb, and, at least according to chef and restaurateur Einat Admony, who opens today what she calls New York's first couscous bar, a 21st-century business plan. The chef, who has made her name at restaurants like Balaboosta, Bar Bolonat, and Taïm by mining her multicultural Israeli heritage, is determined to indoctrinate New Yorkers weaned on Near East and other boxed brands into the airy, fluffy, altogether novel pleasures of hand-rolled couscous, conjured from semolina flour into its familiar form through hours of moistening, rolling, sifting, steaming, resting, and repeating. At her new West Village restaurant Kish-Kash, named for the sieve used in its production, she takes a quick-serve approach to a notoriously time-consuming recipe.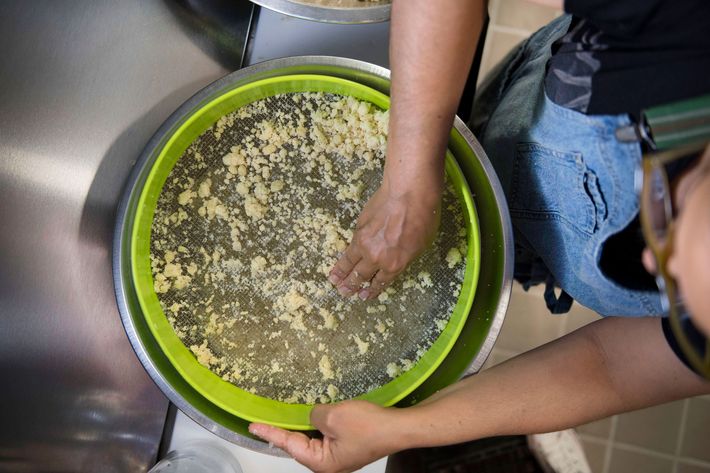 This might sound like a lot of trouble for a simple lunch, but not to Admony, who has been craving the dish since she moved to New York. "I waited 20 years for somebody else to do it," she says. And though there have been a few hardy souls up to the challenge — Israeli husband-and-wife chefs Ron and Leetal Arazi introduced hand-rolled couscous at their New York Shuk Smorgasburg stand in 2013, and Meir Adoni teams it with lamb chops at his Flatiron restaurant Nur — no one has opened an establishment expressly dedicated to the stuff. No wonder: The process is akin to milling flour for pizza — either a sign of intense dedication to the craft or an outlandish waste of time, depending on whom you ask. A random survey of Moroccan restaurants around town yielded not a single practitioner but did elicit expressions of disbelief: "That was 300 years ago!" "Nobody does that, even in Morocco." Stubbornly, then, Admony is prepping big batches several days a week and plating it with traditional Jewish North African dishes like chraime, a spicy tomato-braised branzino, and mafrum, potatoes stuffed with ground beef. Sides include hummus garnished with chermoula and served with not pita but challah, a nod to the Sabbath dinners of her childhood that inspired Kish-Kash's communal "Shabbat table," and also, possibly, her next business venture. "I'm dying to do my own challah," she says. "That's my dream now."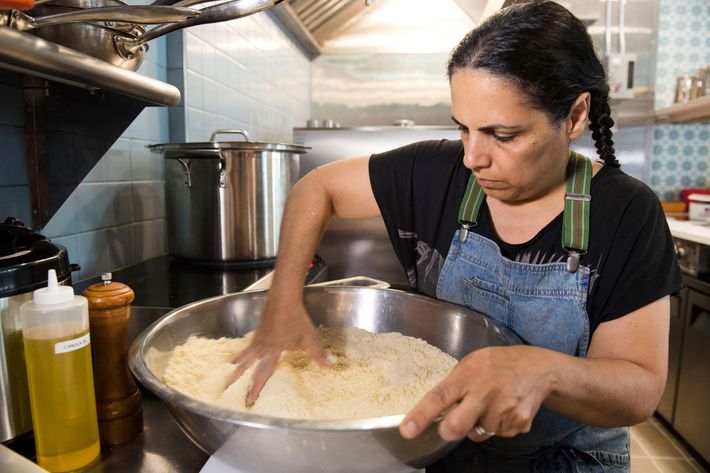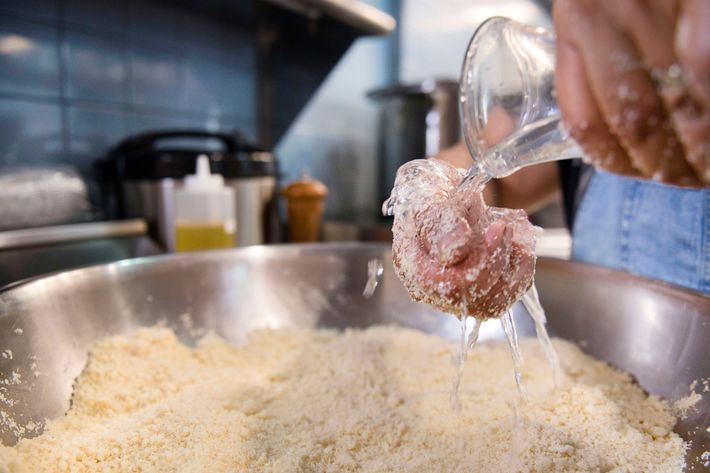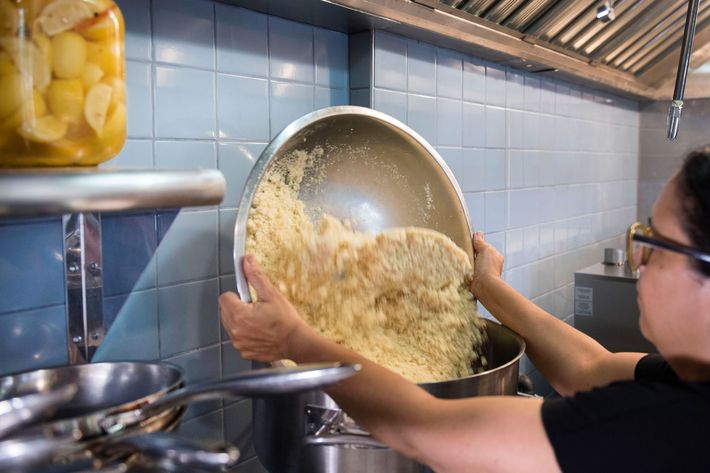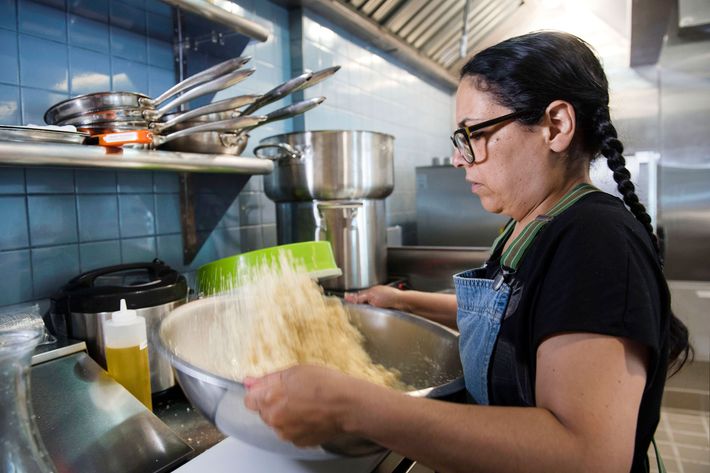 Kish-Kash is located at 455 Hudson St., nr. Barrow St.; 646-609-5298.
*This article appears in the June 25, 2018, issue of New York Magazine. Subscribe Now!