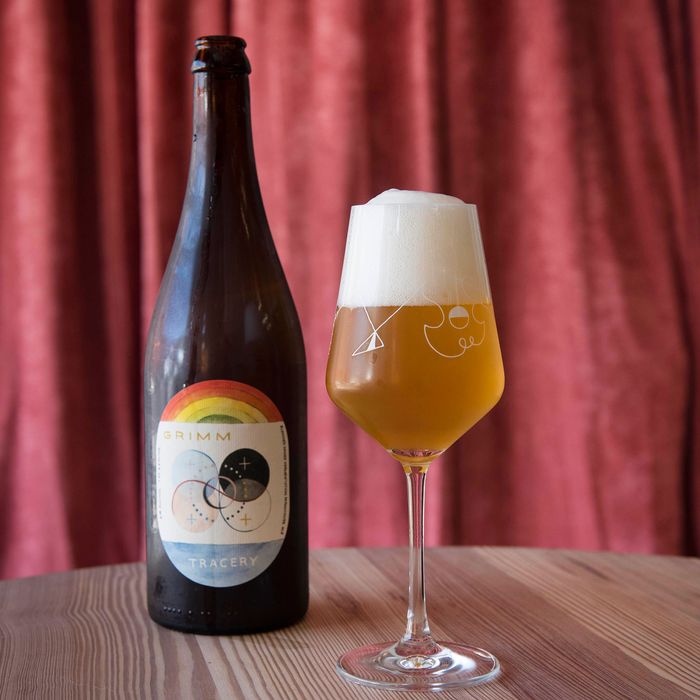 Patrons will be able to purchase cans, bottles, and growlers.
Photo: Liz Clayman
For the last five years, Joe and Lauren Grimm have been New York City's favorite latchkey kids, at least in terms of microbrewers. As the owners of Grimm Artisanal Ales, a "gypsy brewery," the Grimms always worked out of other people's breweries: in Massachusetts, Staten Island, and Virginia. And in the process, they've made some of the city's most exciting beers, from barrel-aged sours to super quaffable IPAs.
Their more experimental brews have earned the Grimms, who started out as two art students with a fermentation obsession, plenty of accolades and acclaim. In 2014, their imperial stout, Double Negative, won the silver medal in its category at the Great American Beer Festival. A year later, they took home the gold medal for the same beer and their double IPAs, Lambo Door and Tesseract, earned them first and fourth place, respectively, in Paste magazine's 2015 blind taste test. And they're revered among thousands of beer geeks who've given Grimm Artisanal Ales an "exceptional" rating on Beer Advocate. But despite all that success, the Grimms realized three years ago that they were working in spaces that were never really their own. As of this month, that changes.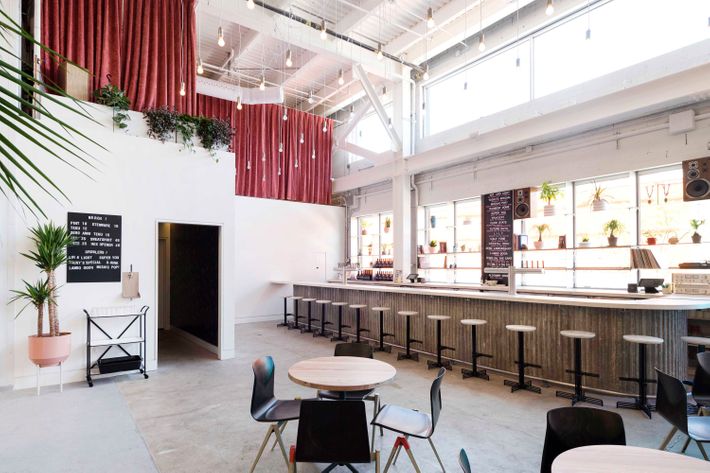 This Saturday, the couple will officially open their first brick-and-mortar location in an industrial stretch of East Williamsburg. The sun-soaked taproom and brewery on Metropolitan Avenue could be the love child of an all-day café and a canning factory. Up front, there are wood-top tables, tropical plants, and a stylish, 20-tap bar serving blended sours, saisons, IPAs, and pale ales (plus wine, cider, and locally made sodas) while the back is dominated by shiny brewing equipment and imported oak barrels. The vibe makes it unlike any brewery in the city, which makes sense because the Grimms are unlike any brewers currently on the scene.
"From their earliest batches, Joe and Lauren showcased a clear, uncompromising vision for modern beer, doing it their way by any means necessary," says Joshua M. Bernstein, a Brooklyn-based beer journalist. (He also contributes here on occasion.)
Consider the origin story of their double IPA, Lambo Door. When it was released three summers ago, conventional wisdom was that double IPAs should be intense and bitterly hop-forward; essentially, a beer drinker's beer. The Grimms disagreed and decided to make a double IPA that was hoppy, but also very drinkable. So, they combined Citra, El Dorado, and Simcoe hops with lupulin powder, a product that had been introduced the year before that makes use of the aromatic oils and resins in hops rather than their bitter, vegetal characteristics. These days, the highly popular result is known in craft beer circles as "gummy bear juice."
But the Grimms never let themselves get stuck on one success. Since the beginning, they've constantly churned out new beers, which is why they already have more than 80 varieties under their belt despite not having a space of their own until recently.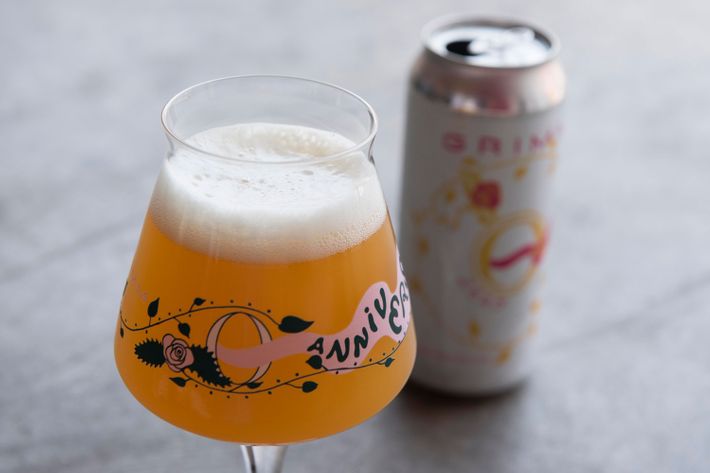 "When we first started, nobody believed," says Lauren. "People were like, 'Oh, you're going to make different beers every time you brew? You need a flagship beer.'" And that turned out not to be true. So, I think it's the same now. We're just happy to be able to make this space exactly what we want it to be and to continue to make our beer exactly how we want it to be."
For the Grimms that means being able to not only control the quality of their beers, of which a new one will be released on a weekly basis, but having a space where they can experiment to the fullest extent possible.
"Whenever you're working in someone else's kitchen you really have to take care of that relationship, respect their boundaries, and sometimes that meant there were beers that we wanted to make that we couldn't," says Joe, citing many breweries' wariness of beers that use wild bacterias and brettanomyces, a renegade yeast. "There are ways that we wanted to make our beers that we couldn't until we were really in control of the entire scenario."
In the interest of complete autonomy, the couple turned down a handful of investment offers, opting instead to take a loan from the state's Small Business Administration, which recently named the Grimms their 2018 Young Entrepreneurs of the Year. The result is a brewery that is exactly as the two envisioned it: The bar at the front is filled with the work of their many artists friends, every single bit of brewing equipment is customized to their production needs, and they've tapped one of their favorite restaurants, Middle Eastern eatery Samesa, to provide the food, including chicken shawarma, pumpernickel pita, and, of course, an assortment of pickled vegetables. After all, this whole story started with an interest in testing the limitless potential of fermentation.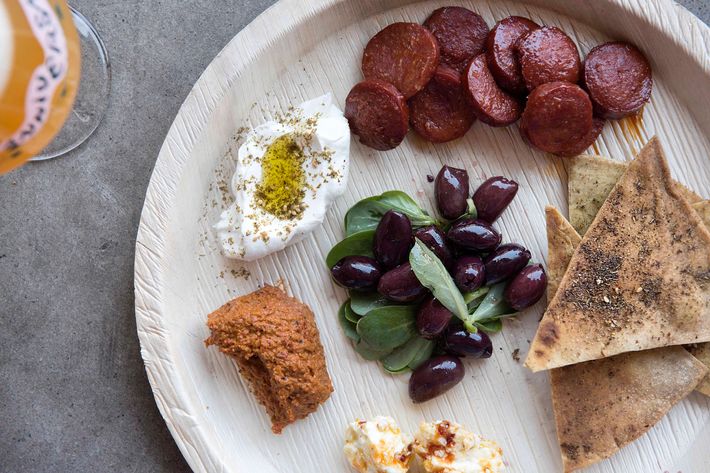 "Fermentation is like alchemy or magic in the sense that you start with one thing and there's this transformative process," says Joe. "These interesting, unexpected flavors start popping out and emerging and they're really satisfying."
"You take this everyday, mundane item and it's completely changed," adds Lauren. "It's taking something that people didn't really think that much of and making it into something extraordinary."